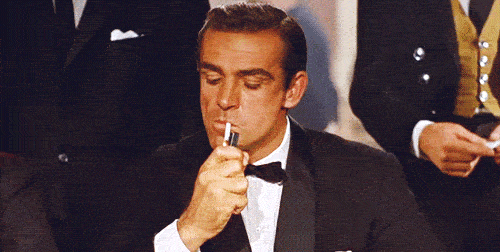 What Sherlock Holmes is to fiction,James Bond is to cinema. People have their opinions on who the best James Bond actor is and what the best Bond Movies are, and there are many articles written on the subject.Obviously it's difficult to maintain consistency over 53 years, and not every Bond film has been totally successful. But, here are the ten greatest James Bond movies of all time.
10.) The Spy Who Loved me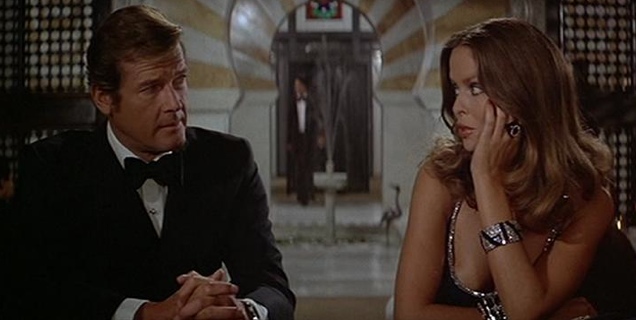 It was released in 1977, and was Roger Moore's 3rd appearance as James Bond. It had a great style, and an engaging tension between the leading characters. The atmosphere was also a highpoint, especially at the pyramids.It's one of those Bond films, then, that lives or dies on the viewer's tolerance to 'Bond-ness'.
9.) You Only Live Twice
It had great casting, especially with regards to Tanaka and Aki, an engaging plot, and many explosive action scenes. I particularly liked the part where Tanaka's men dropped into the volcano, and of course who could forget Q in shorts.
8.) Goldfinger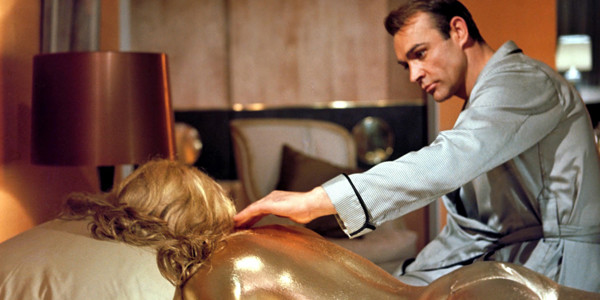 Goldfinger was a phenomenal success, and an astonishing movie.This is the movie where the obligatory expendable Bond girl suffers death by paint, where the villain is so obsessed with gold he intends to nuke Fort Knox in order to increase the value of his own supply.
7.) On Her Majesty's Secret Service
Released in 1969,it has a true love story, and a real women instead of the usual one-night stands of the others. It also has a fully instrumental theme, a beautiful composition by John Barry, often overlooked due to the movies' poor popularity. James Bond even gets married!
6.) Casino Royale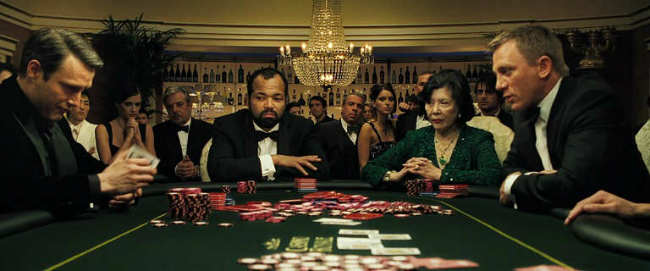 With the emphasis on character, the newly cast Daniel Craig puts in his finest 007 performance as a tortured brute of a secret agent.
5.) Skyfall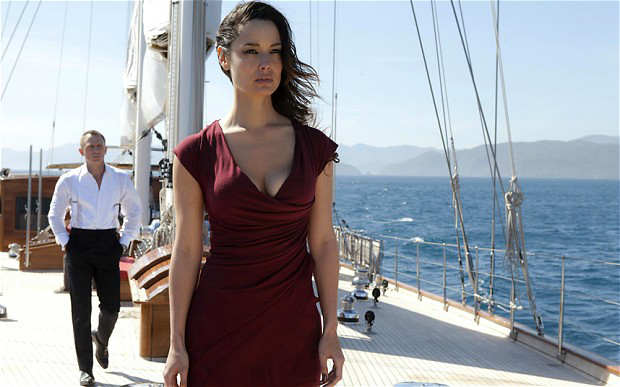 Bond's loyalty to M is tested when her past comes back to haunt her. Whilst MI6 comes under attack, 007 must track down and destroy the threat, no matter how personal the cost.
4.) For your Eyes only
Released in 1981,it was Roger Moore's fifth movie as James Bond.It has a great cast and an astonishing storyline with some hilarious scenes and underwater visuals. It is definitely one of the best movies.
3.) Thunderball
It is the highest grossing James Bond movie of all time, earning over $1 billion US! Now that is an achievement in itself.It had breath taking high quality underwater scenes and makes it to number 9.
2.) From Russia With Love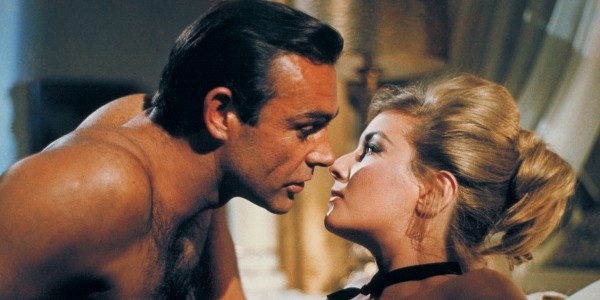 From Russia with Love is simply amazing for a Bond film. Even though it was made in the 60's, all the spy and humor elements that make Bond are present in this film. The girl he gets with is beautiful even by today's standards. The plot line is believable, there are no giant lasers and invisible cars in this film. Sean Connery pulls off the character to perfection and I believe this is his best film.
1.) Dr. No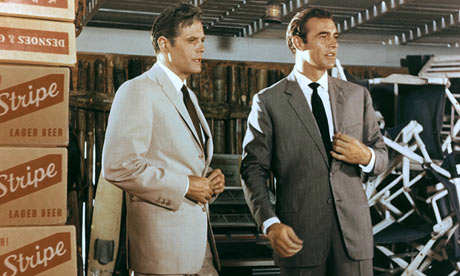 The unforgettable entrance of Ursula Andress — still the best Bond girl — earns this one a place in the top 10.Dr. No was a spectacular movie, and well deserving of its high place in this list. True, it was simple, but that's what made it so good. Consider the classic scene where Bond puts a hair across the closet door, and fingerprint powder on his breif case.