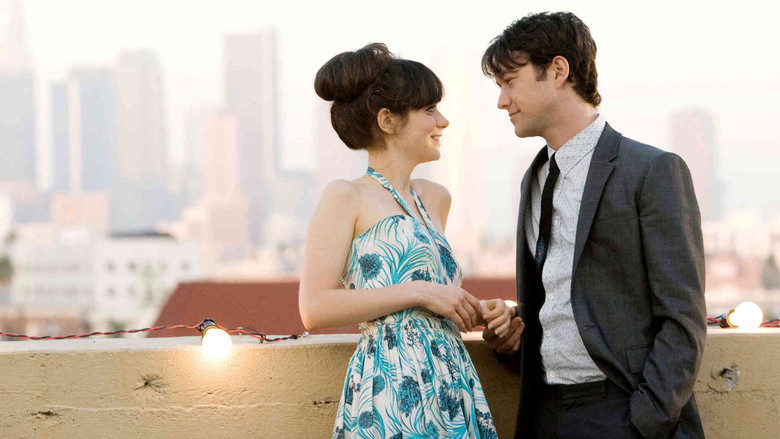 It's that time of the year again when you adore Cupid more than any other deities or when crimson roses, heart-shaped goodies and box of chocolates make your heart skip a few beats! It is the Valentine's Week fellas! While the couples go empty their pockets and singles sulk over the date being so evidently overrated, we give you a list of some of the timeless romantic films which you can rewatch and enjoy irrespective of your relationship status! After all, a good film is the most loyal significant other that you could have hoped for, ain't so!
 If you're officially tired of the incalculable re-airing of Titanic, The Notebook and P.S. I Love You on the movies channels every V-Day, then this recommendation post of ours should come as a saving grace to your vacant watch list. So keep calm and read on!!!
Notting Hill (1999): "I'm also just a girl, standing in front of a boy, asking him to love her" …..Don't we get sold every time we watch this classic romance and hear the gorgeous Julia Roberts utter this line to a devastatingly good-looking Hugh Grant? We sure do. Notting Hill is not merely an all time favorite romantic comedy, but it is also a cult in its genre for its sensible and remarkable depiction of love, relationships and priorities in the 90's America. With tons of memorable quotes and scenes, this film is a keepsake for every romantic movie lovers and the perfect watch for a V-Day movie marathon!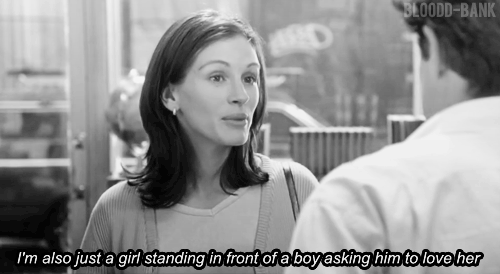 Eternal Sunshine of the Spotless Mind (2004): There are only a handful of movies, independent of any genre division that touch your soul in the most unexpected and incredible way and Eternal Sunshine of the Spotless Mind is one such film. A-listers like Jim Carrey and Kate Winslet star in this Academy Award Winning imaginative romantic drama that re-defines the ideas of love and fantasy portrayed on the big screen earlier.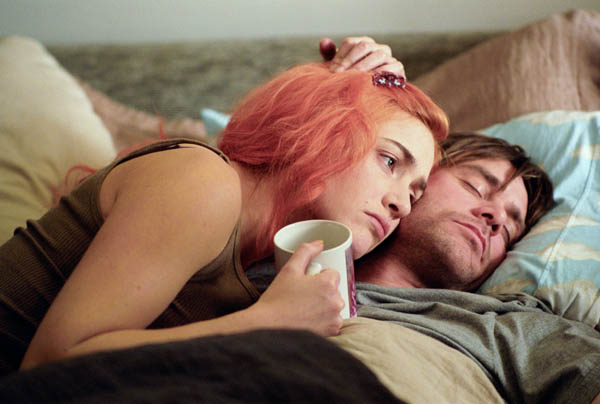 Annie Hall (1977): You can always count on Woody Allen when it comes to quirky and unapologetically sarcastic takes on love. (Woody is what Sheldon Copper would be if he were making films.. No kidding!) Woody in this 1977 avant-garde romantic comedy gives the genre what it lacks in most occasions- brainy comedy and realism. With pragmatic satires aimed at the stereotypical gender differences in a relationship, Annie Hall is a must watch on V-day if you are craving a little of brain food apart from the usual mush-slush of romantic flicks!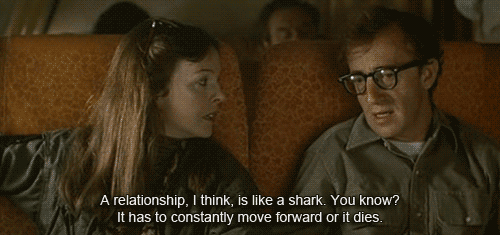 Before Sunrise (1995): From Before Sunrise to Boyhood, talismanic director, Richard Linklater has never left a stone unturned to familiarize the audience with his laudable and avant-garde style of film-making. The Before Sunrise trilogy is almost the Godfather equivalent of the present day romantic dramas. Hadn't it for this film, we would have never realized that a movie as thought-provoking and brilliant as this could ever be made and that too, based on just the real- conversation of two central characters! From relationships to metaphysical, philosophy to economy- the film takes on everything under the sun and compels you to discern love in a whole new way altogether. Well, isn't that what V-Day is all about? Knowing love in a whole K'new' way……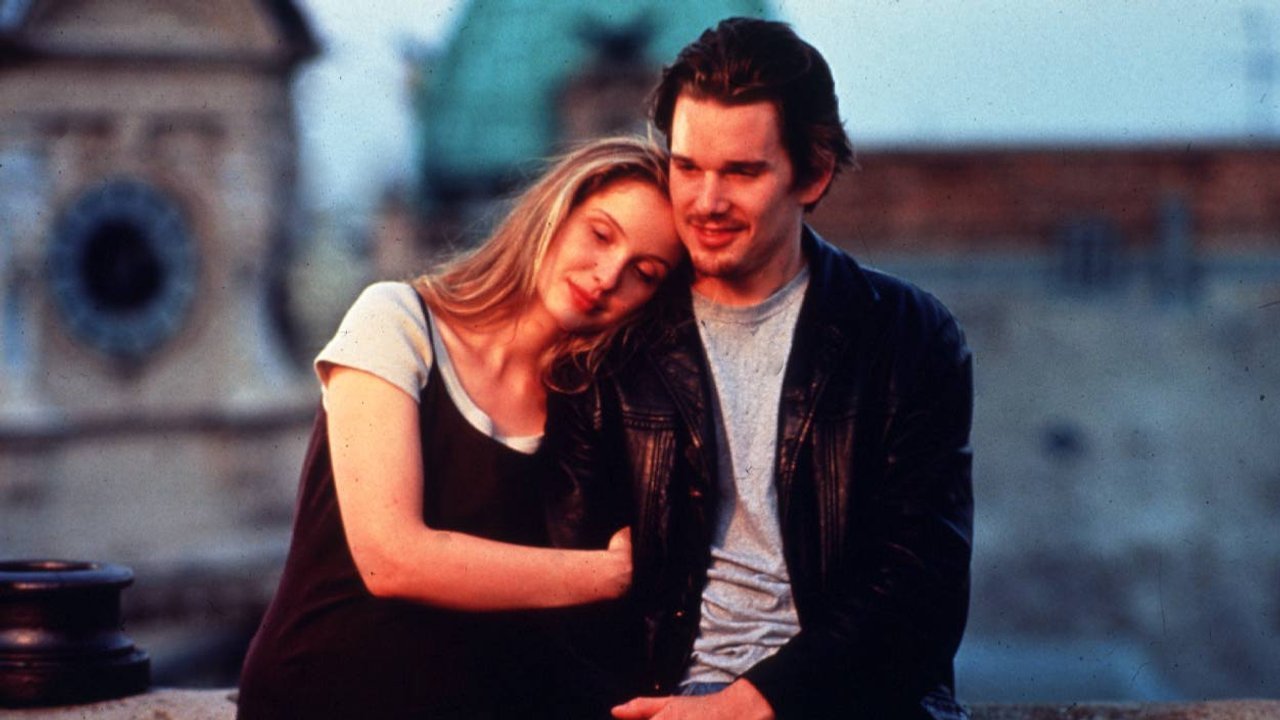 500 Days of Summer (2009): 500 Days of Summer is that one film that is league apart from the run-of-the-mill romantic comedies. It involves a quirky and de-stereotyped depiction of the perks and perils of being friendzoned, loved and dumped. Sans all the reasons, the sizzling chemistry between the adorable, boy-faced Joseph Gordon Levitt and the elegant and ingenuous Zooey Deschanel is enough to make you collapse in OTP (one true pairing) feels! This 2009 new-age romedy that opens with the disclaimer, "This is a story of boy meets girl, but you should know upfront, this is not a love story", is surely a fitting watch for those with a tooth for something other than barley-field romances.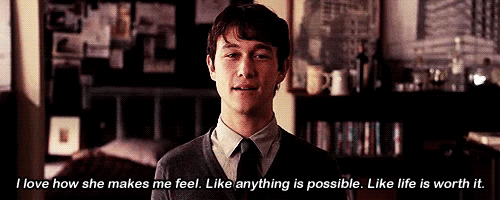 An Affair to Remember (1957): Tagged as one of the most romantic films of all time by the American Film Institute, An Affair to Remember is indisputably a perfect date movie to woo your loved one with. This 1957 blockbuster, which set a benchmark for the genre of 20th century romance on the big screen- revolves around two couples (played by Cary Grant and Deborah Kerr) who fall in love and decides to meet each other in six months at the Empire State Building….If only real life was half as romantic as it is shown in fiction! *Sigh*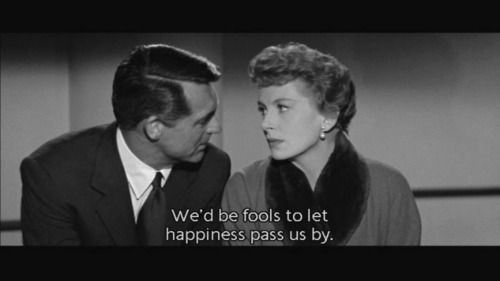 Silver Linings Playbook (2012)– Silver Linings Playbook is a movie that fills your heart with an unusual bliss whenever you give it a rewatch. Its undoubtedly one of the most sensible and witty romantic comedies ever made. David o Russell is a winner when it comes to blending comedy with deep human emotions. And the screen-melting chemistry between Bradley Cooper and Jennifer Lawrence make the film worth a multiple watch! No kidding..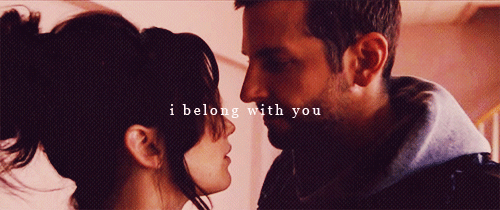 Pride and Prejudice (2005): If you are a sucker for period dramas and romances, then the cinematic adaptation of Jane Austin's celebrated novel "Pride and Prejudice" may be just your cup of tea. This 2005 Joe Wright directorial gives a new denotation to the eternal chemistry between the two central characters- Elizabeth and Mr. Darcy. And isn't Keira Knightley's accent enough to make anyone go weak in the knees!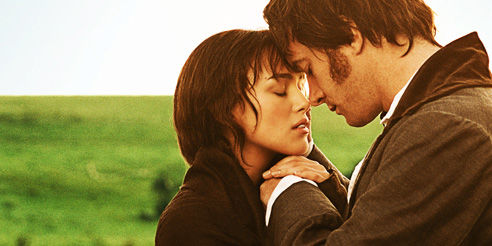 Wall-E (2008): There is hardly any animated movie lover who has resisted the urge to watch this flick over and over again. Wall- E, set in a near-future post-apocalyptic earth is actually an extraordinary love story between two extraordinary humans.. erm no, robots! Besides the breathtaking VFX, this film establishes the very basis of what makes us human and what is it to hope in the face of impossible!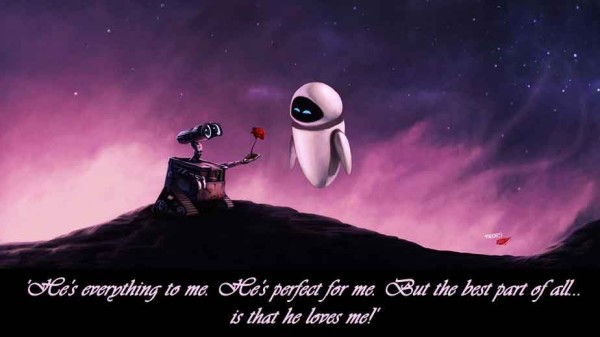 Her (2013): Talking of extraordinary love stories, it will be a sin not to mention "Her"- director Spike Jonze's unconventional sci-fi romance that follows an unlikely relationship between a man and his computer's operating system. Yes you heard that right! With an Oscar for Best Original Screenplay, the film is a beautiful collage of the soulful and earnest nuances of love and is sure to perk up your V-day watch list.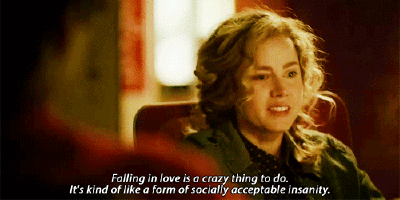 So this Valentine's Day don't just make it a date night. Make it a movie date night and wish your life was a romantic movie !!!