There are great movies. There are good movies. There are bad movies. There are very bad movies. Then there are these movies which can give you a brain hemorrhage. The only reason why the directors would put us through this misery can be that they want to destroy all our brain cells. If you have ever wasted even a buck because of these movies, please move the court for a refund.
1. HIMMATWALA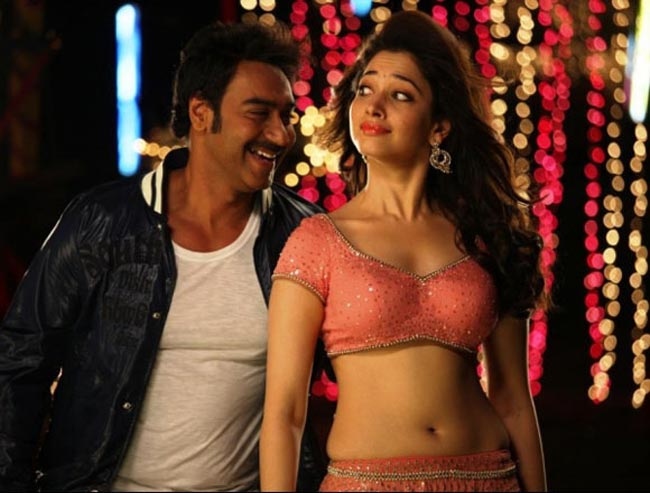 Himmatwala, released in 2013 was directed by none other than Sajid Khan. It is an official remake of the 1983 blockbuster Himmatwala. It starred Ajay Devgan and Tamannah. With irritating dialogues like "Sarkari aadmi ka naam Vietnam se bada hota hai" and "Aap gutter hai toh main uska ganda paani hoon", God bless every soul who has ever watched this disaster.
2. HUMSHAKALS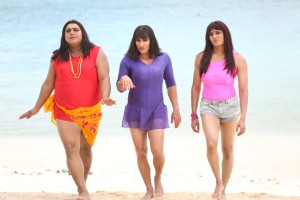 Sajid Khan underestimated the power of Himmatwala to destroy our brain cells and thus he directed Humshakals which was released in 2014. This comedy film had Saif Ali Khan and Riteish Deshumkuh as the lead actors. However, with dialogues like "Don't fear come near … put my jawani ka scooter in third gear" and " Hum pagal nahi hai … hamara dimaag kharab hai", it lacked something called "COMMON SENSE". The critics went down to giving 0 stars  to this flick.
Also Read: India's modern and traditional sides face off : Masaan
3. KARZZZZ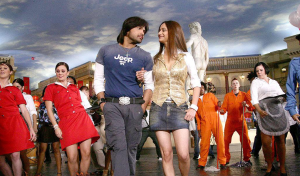 Karzzzz was released in 2008 and was directed by Satish Kaushik. After something as great as "Tere Naam" and "Hum aapke dil mei rehte hai", God knows what forced him to do this. This movie is the remake of the 1980 film Karz. Himesh Reshammiya and Urmila Matondkar are the lead actors.
4. RAM GOPAL VARMA KI AAG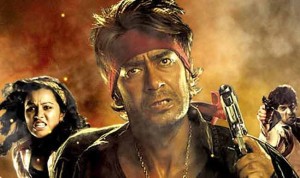 AAG or more commonly known as Ram Gopal Varma ki AAG, was released in 2007. This action drama is supposed to be the remake of 1975 super hit Sholay. Or should I say it mercilessly butchered Sholay. It had an impressive cast with Amitabh Bachchan and Ajay Devgan but it also had dialogues like "Joh ho gaya, woh kabhi nahi hua … joh kabhi nahi hua, woh ab hoga".
5. DRONA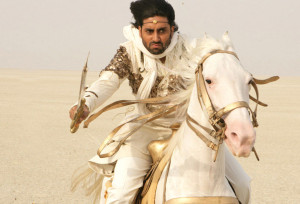 This 2008 fantasy adventure superhero film was directed by Goldie Behl. Abhishek Bachchan and Priyanka Chopra played the main leads. It is a big film in all respects – big stars, big canvas, big expenditure on SFX, big ad spend, big expectations. Sadly, it's a big, big, big letdown as well.
6. RASCALS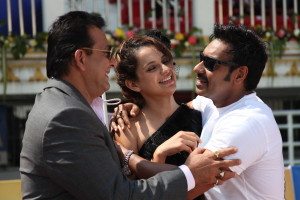 Rascals is a 2011 action comedy film directed by David Dhawan. It starred Ajay Devgan, Sanjay Dutt and Kagnana Ranaut. It  is what one can call a 'vacation' film making stint where everyone works on the film as if they were on a 'holiday' and the audience is expected to 'leave' their senses behind. "Jab aap log zindagi ki mauj mein the … tab hum fauj mein the" is just one of the "MANY INTELLIGENT" dialogues in this movie.
Also Read : India's Most Awaited and Expensive Movie: Baahubali
7. DO KNOT DISTURB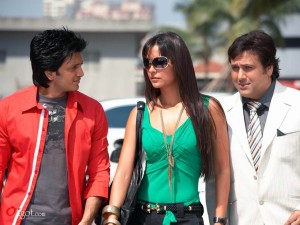 This 2009 comedy film was also directed by David Dhawan. It is the remake of the 2006 French movie "The Valet". The cast consisted of Govinda, Riteish Deshmukh, Lara Dutta and Sushmita Sen. The audience obviously had high expectations. However, with Govinda chanting "Dolly Dolly Dolly", the film is exhaustingly pathetic.
8. TOTAL SIYAPPA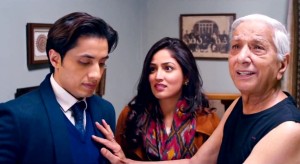 This romantic comedy was released in 2014. Directed by E.Nivas, it casted Ali Zafar and Yami Gautam as the main leads. Kirron Kher and Anupam Kher were seen in supporting roles. Aisha's (Yami Gautam) Indian family comprises an irrepressible Punjabi mom (Kirron Kher), who says 'phittey moonh', and 'hai, hai siyappa' at regular intervals just in case we forget which film we are in. The jokes were as lame as the story line.
9. THE XPOSE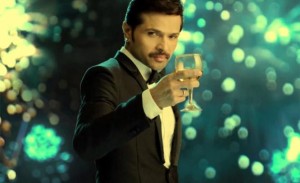 The Xpose is a 2014 musical thriller directed by Anant Mahadevan. It starred Himesh Reshammiya, Zoya Afroz and also Yo Yo Honey Singh. Go watch it if you must, though we think the television news channels are offering better entertainment this weekend.
10. AIYYAA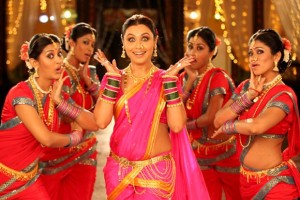 This 2012 romantic comedy was directed by Sachin Kundalkar. The OH-SO-GRACEFUL Rani Mukherji played the main lead. There is no way to find fault with Rani but she is shockingly let down by the storyline."Yeh sab kya ho raha hai? ", wonders Rani Mukerji's character Meenaxi Deshpande in Aiyyaa as the film nears its climax and trust me, you will also ask this question if you watch this movie.
 Also Read: The Best Bollywood Movies of 2015 (So far)