You never watched Pretty Little Liars ?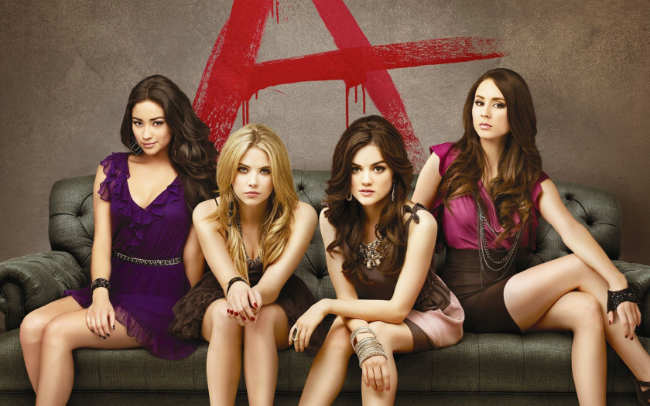 Always busy in deciphering the theory, of what can happen in the next episode? Well, all the PLL fans do the same, well if you aren't one, then you can be, maybe after reading this; If you like a ton of Drama, if you adore every now and then that a new character pop out from nowhere and you still haven't got the answer of the very first question that flooded your mind which certainly here is-"Who is 'A'?"
Pretty little liars, currently airing 6th Season on ABC Family premiered on June 8th, 2010 is a teen mystery drama, it's a show that started with a summer sleepover, which turned into a years-long mystery involving the "death" of Alison DiLaurentis which turns out a lie as she is alive but still the mystery isn't solved. Throughout the years, we've laughed with them, enjoyed the homecoming, screamed with them, and mourned with them and these are the peculiar moments why we keep coming back to the show every week!
Following are the reasons a charming fan of PLL can relate to:
Whole week you form your own theory for the next episode
After watching each episode you intend to join the missing puzzle pieces on your own and take a new theory on who can be A or Charles for that matter.

You can relate to the Characters
Despite all the burning questions we may have about Pretty Little Liars, to us, it's more than just a weekly drama. In all of the chaos of "Who is Charles?" and "Who is 'A'?" solving murders and uncovering crazy secrets, the show also features many stories that tug at our heartstrings. Sometimes we see a bit of ourselves in these amazing characters (not-so-dead best friends and scandalous affairs aside, of course) and it makes us relate to them on levels we didn't even know were possible, thus causing a deluge of tears and AN OVERLOAD OF FEELS.

Of course the Friendship of Liars!
The friendship of Hanna, Aria, Spencer and Emily is the heart of the show, it's the kind of friendship everyone wishes to have. How many times 'A' had tried to break them up, but they never give up.

Steamy Scenes and The Love Affairs
The series have a fair amount of steamy scenes, also the love affairs, The Ezria, Haleb, and Spoby, Well; everyone has a right to deny a student teacher relationship but not Ezra and Aria, Who can deny them? These are the romantic scenes to keep us hooked up.

Quips, Gags and Snarks
Mona's gags where we laugh until our stomach hurts and Hanna's quips which make you appalled like how can she be so dumb and intelligent at the same time also make you think you are ridiculously relatable to her not to forget Spencer's Snarks where you have to rewind the scene and listen again what she is saying.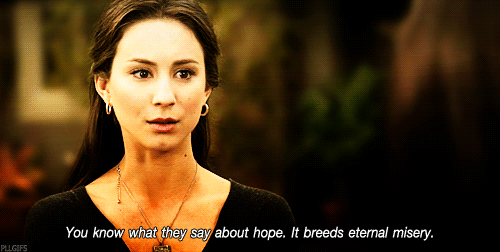 Also Read: The "Flawed Heroes" of Christopher Nolan's Films: The Evil in the Good
The Nasty Texts and Jaw Dropping Twists
The nasty texts by 'A' which scares everyone in the show and which haunts us even, the viewers because every time we get a text from an unknown number we get curios Can it be from 'A'?, Although due to Wren, Mona, Ali, Garrett we don't trust people easily no one know any one of them can be 'A'

Foremost Entertainment Tinge – The Suspense
The most drastic element in the series, our love for the show the creepy yet interesting suspense of Who 'A' is, and that we have found out who 'A' is there is another question "Who the freaking 'Charles' is?". It took 5 seasons to find out 'A' .God knows how many seasons, it will take to find out who 'Charles' is. But thanks heaven Lucy hale confirmed that season 7 will be the last season!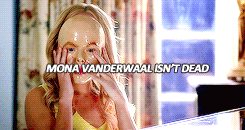 So aren't you geeks waiting for the third episode of season 6 – Songs of Expression,it's soon aired, don't miss it !