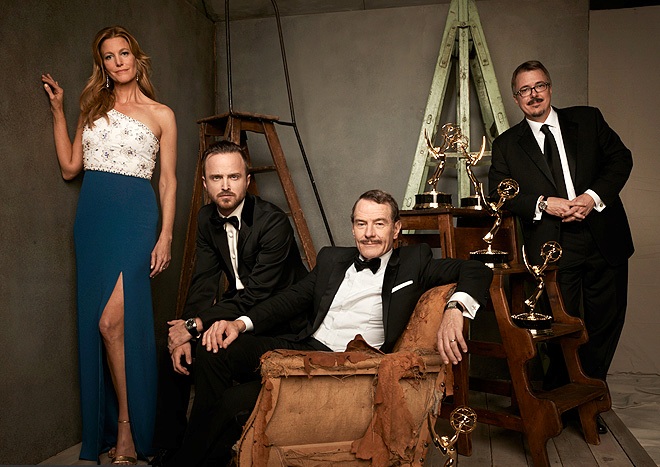 Celebrities, red carpet, awards, photo-ops, cheers and jeers- You think that's all the 66th Emmy Awards was about? Well, then you might just need a debrief of the whole event. Months of hype and predictions finally met its finale when the Nokia Theater, Los Angeles on Monday witnessed some of the greatest TV personalities and shows being rewarded with the highest accolade of American Television. While some of the most talked about shows like True Detective and Orange is the New Black went massively unnoticed, 66th Emmy Awards was owned, ruled and sold to Breaking Bad which made a clean sweep in almost every Drama category it was nominated in. Here's a sneak peak to the big winners of the night which got kick-started with Seth Myers side-splitting hosting.
Breaking Bad: Best Drama Series
With 58 Emmy nominations till date and marking its second consecutive Emmy Win as the Best Drama, Breaking Bad proved yet again why it is hailed as the best show on TV and why it is worth all the honor. "Thank you so much for this wonderful farewell", creator and executive producer Vince Gilligan was quoted saying on receiving the Award on behalf of the entire Breaking Bad cast and crew. Being honored for its 5th and final season, it was the very last time that this show would ever be up on the Emmy stage and it made sure that before the final adieu, it robs all the other nominees by its string of wins. If you are not convinced of this show's greatness yet, ask the fandom. They would clue you in how Breaking Bad is less of a TV Show and more of a phenomenon. Even prominent shows like True Detective, House of Cards and Game of Thrones were robbed of the final cheer with Breaking Bad owning that centre stage.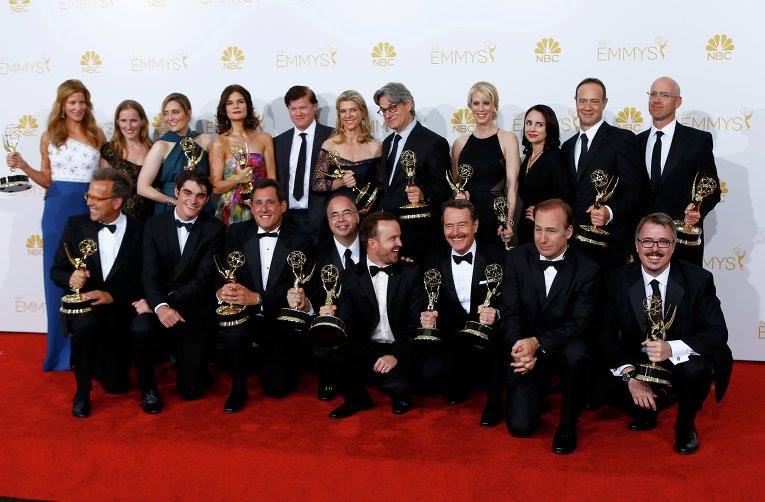 Bryan Cranston: Best Lead Actor, Drama (Breaking Bad)
Now you can realize how apposite was Walter White when he uttered "I won" at the end of the season 4 finale of Breaking Bad because this series is a winner in very figurative and literal sense of the term. Winning his fourth Best Lead Actor Emmy for playing the high school teacher turned methlord in the show, Bryan Cranston moved everyone present in the audience with his stirring speech that had him saying, "I love to act. It's my passion and I would do it till my last breath".The category which was labeled to be the toughest of all with outstanding actors like Matthew McConaughey, Woody Harrelson, and Kevin Spacey competing for the same throne was finally owned by Cranston for his final impeccable portrayal of the greatest anti-hero.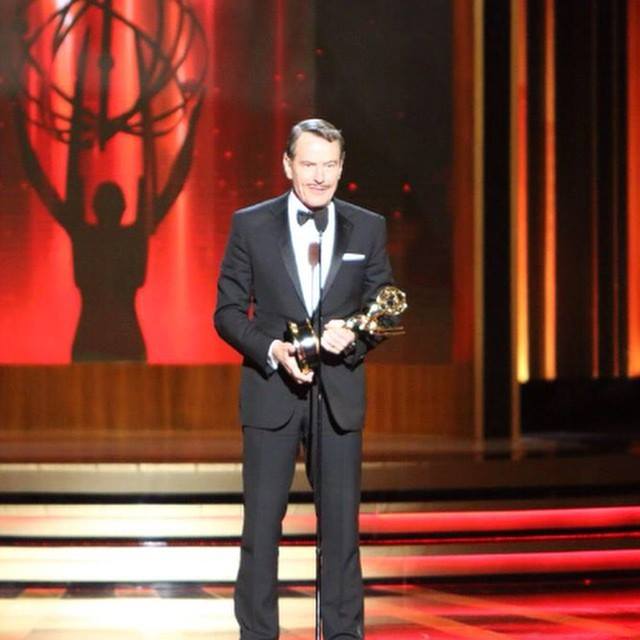 Julianna Margulies: Best Lead Actress, Drama (The Good Wife)
While bets were high on actresses like Claire Danes (Homeland) and Kerry Washington (Scandal), the final hurray was meant for Julianna Margulies for her portrayal of Alicia Florrick in the legal drama, The Good Wife. She had also bagged an Emmy for the same category in 2011.
Aaron Paul: Best Supporting Actor, Drama (Breaking Bad)
Beating veteran actors like Peter Dinklage and Mandy Patinkin, this 35 year old actor went on to create an Emmy history becoming the first supporting actor to win an Emmy three times. Aaron continued the winning streak of Breaking Bad by bagging the award for his outstanding performance in the episode "Rabid Dog" in the show's final season. "Breaking Bad changed my life"- Aaron said in his Emmy Acceptance Speech and also did not miss out to mention how to work with Bryan Cranston has been the greatest experience for him. As for his character Jesse Pinkman who was supposed to be killed off by the end of the first season of Breaking Bad, he came a long way till it became one of the most loved and relatable characters on American TV.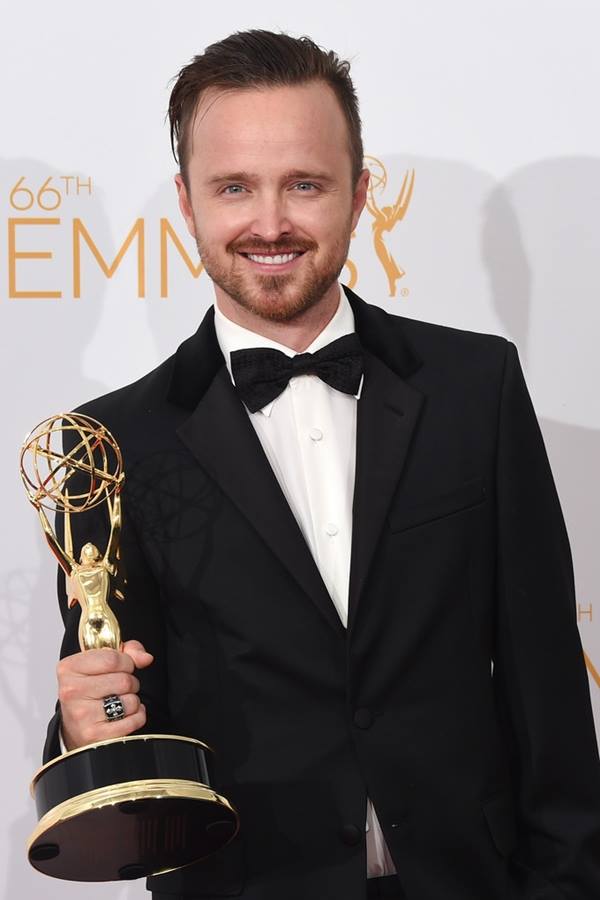 Anna Gunn: Best Supporting Actress, Drama (Breaking Bad)
Continuing her winning streak since last year, Anna Gunn bagged her second Emmy as Best Supporting Actress (Drama) for playing the unyielding Skyler White in Breaking Bad. A character which has been widely detested for its off-putting intensity and doggedness was skinned in perfectly by Anna and it was about time that she outdid all the other nominees.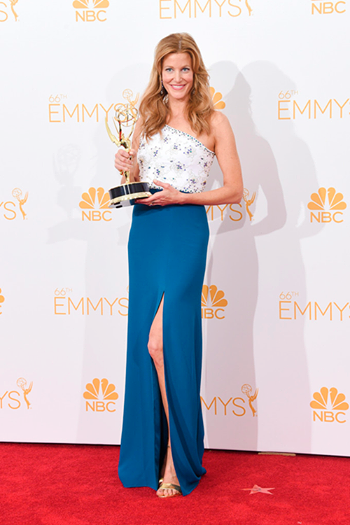 Cary Joji Fukunaga: Best Directing, Drama (True Detective)
The show that was considered to be one of the strongest frontrunners in the Drama section apart from Breaking Bad went widely overlooked. However it was not entirely an empty show for HBO's True Detective as its Director Cary Joji Fukunaga claimed the Best Directing Emmy thus providing a saving grace to the drowning ship.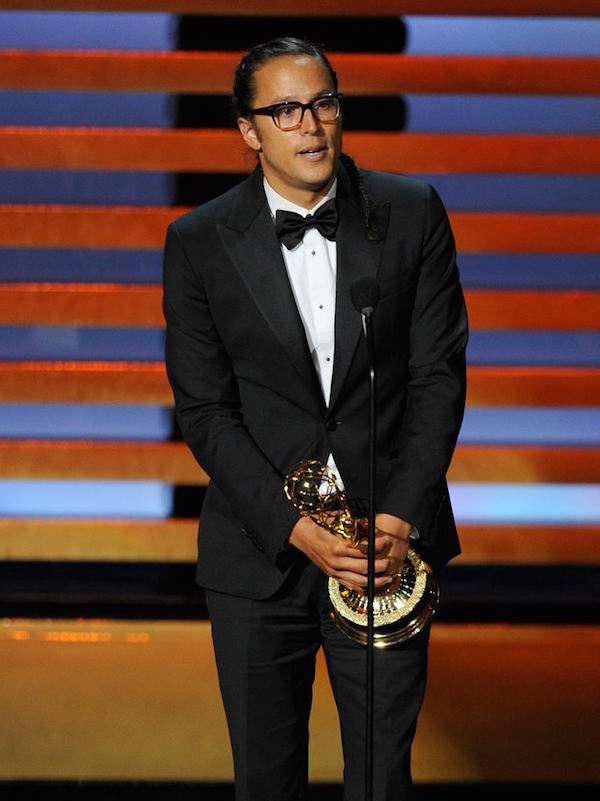 Modern Family: Best Comedy Series
Modern Family turned out to be the 'Breaking Bad' of Comedy with its record tying 5th best comedy series win at the Emmys. The sitcom robbed prominent nominees like "The Big Bang Theory", and "Orange is the New Black" with its unrivaled consistency of having a clear shot at the award.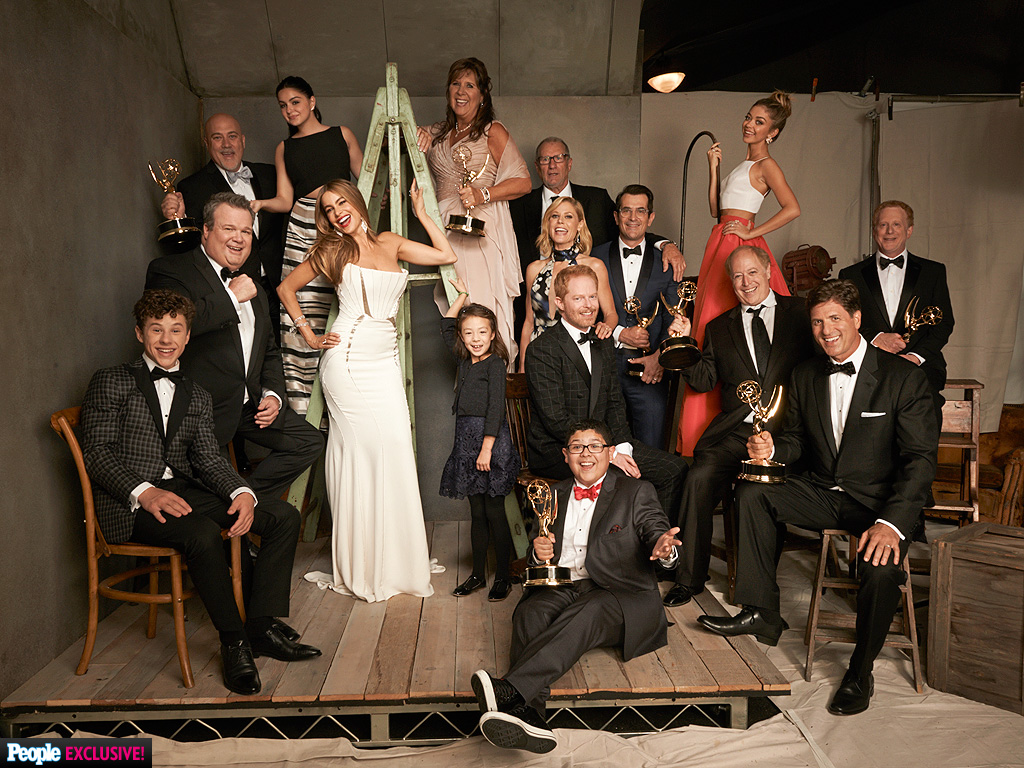 Jim Parsons: Outstanding Actor in a Comic Role, (The Big Bang Theory)
There might not be a single sitcom lover out there who has not been left in splits by the sarcastic hilarity and one-liners of Dr. Sheldon Cooper. Actor Jim Parsons won his 4th Emmy for essaying the character of Sheldon in The Big Bang Theory.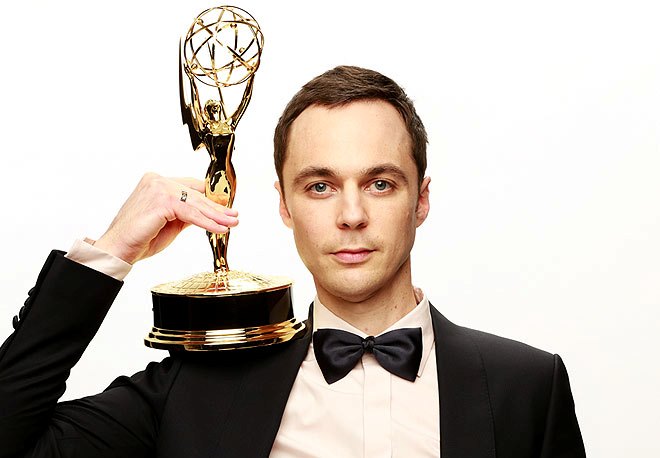 Benedict Cumberbatch: Best Actor in a Miniseries, (Sherlock)
Benedict Cumberbatch surer knows how to woo both his fan girls and the Jury. The British actor won the Best Actor Emmy in a miniseries for playing the astute sleuth Sherlock Holmes in the British series, Sherlock. Apart from Sherlock, the miniseries category was dominated by American Horror Story which claimed the Best Actress (Jessica Lange) and Best supporting Actress (Kathy Bates) Emmy and Fargo which was crowned the Best Miniseries of the year 2013.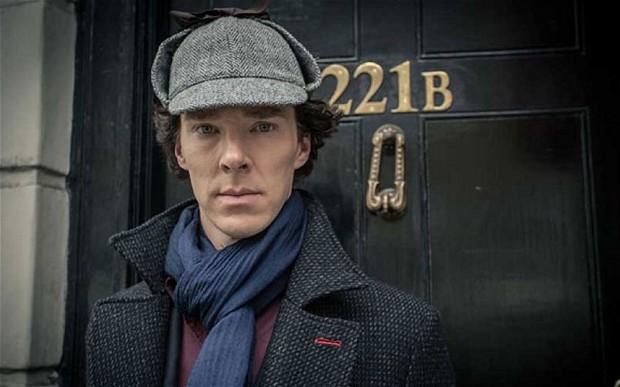 Best TV Movie: The Normal Heart
After actors Mark Ruffalo, Matt Bomer and Julia Roberts losing in their respective categories, Ryan Murphy's HBO original "The Normal Heart" did experience the final cheer after winning the Emmy for Best TV movie. The film exploring the perilous reality of HIV AIDS outbreak in 80's America managed to win hearts worldwide with its emotional execution and a powerful star cast.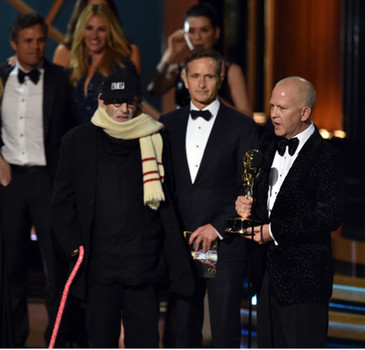 Here follows the complete list of winners at the 66th Emmy Awards:
Outstanding Drama Series: Breaking Bad
Outstanding Comedy Series: Modern Family
Outstanding Lead Actor In A Drama Series: Bryan Cranston, Breaking Bad
Outstanding Lead Actress In A Drama Series: Julianna Margulies, The Good Wife
Outstanding Writing For A Drama Series: Breaking Bad (Moira Walley-Beckett)
Outstanding Supporting Actress In A Drama Series: Anna Gunn as Skyler White in Breaking Bad
Outstanding Directing For A Drama Series: True Detective (Cary Joji Fukunaga)
Outstanding Supporting Actor In A Drama Series: Aaron Paul, Breaking Bad
Outstanding Variety Series: The Colbert Report
Outstanding Directing For A Variety Special: 67th Annual Tony Awards (Glenn Weiss)
Outstanding Writing For A Variety Special: Sarah Silverman, We Are Miracles
Outstanding Television Movie: The Normal Heart
Outstanding Miniseries: Fargo
Outstanding Lead Actress In A Miniseries Or A Movie: Jessica Lange, American Horror Story: Coven
Outstanding Lead Actor In A Miniseries Or A Movie: Benedict Cumberbatch, Sherlock
Outstanding Directing For A Miniseries, Movie Or A Dramatic Special: Fargo (Colin Bucksey)
Outstanding Supporting Actor In A Miniseries Or A Movie: Martin Freeman, Sherlock
Outstanding Supporting Actress In A Miniseries Or A Movie: Kathy Bates, American Horror Story: Coven
Outstanding Writing For A Miniseries, Movie Or A Dramatic Special: Sherlock, His Last Vow
Outstanding Lead Actress In A Comedy Series: Julia Louis-Dreyfus, Veep
Outstanding Lead Actor In A Comedy Series: Jim Parsons, The Big Bang Theory
Outstanding Directing For A Comedy Series: Modern Family
Outstanding Supporting Actress In A Comedy Series: Allison Janney Mom
Outstanding Supporting Actor In A Comedy Series: Ty Burrell, Modern Family