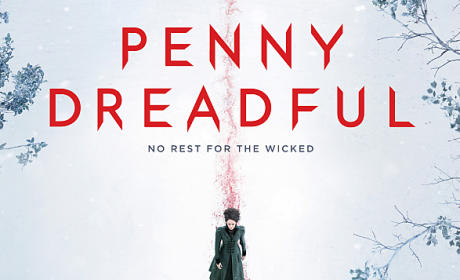 I first came upon Penny Dreadful while reading some TV award nominations list. Only two seasons old, Penny Dreadful has managed to garner critical acclaim for its original screenplay and beautiful sets as well as tonnes of dedicated and curious fans.
The idea is the amalgamation of various classic character, along with some originals, in the backdrop of a familiar yet eerie Victorian setting. It is a carefully woven piece of art with every strand joining the other in perfect symmetry. The stories of the famous characters like Dracula and Dorian Gray are interwoven with that if original characters ( such as Vanessa Ives) to create a completely new story line altogether, with all characters working for the same cause.
I have always hated paragraphs so now I'll present my views in bullets. Five reasons for watching Penny Dreadful!
It's not some adapted screenplay!
I love watching original work where the the team of writers didn't browse through old books to find a story for screen but actually bothered to come up with something original. Also, some stories look better onscreen than on pages. The screenwriter for some awesome flicks like Gladiator and Sweeney Todd, John Logan, came up with this bold and messy yet intricate idea of Penny Dreadful. It resonates with his own interests of the occult and Victorian age. Plus, experts managed to create a new language for the show- Verbis Diablo, the diabolic language of creatures of the dark!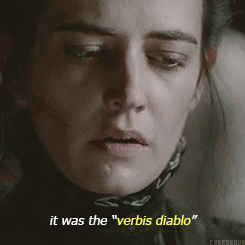 For the supernatural and the occult…
At the heart of all the individual stories of the characters, there is a much bigger theme which is set on pretty early on. It can be translated into the epic biblical battle between the God and the Devil but actually it manages to encompass mythological stories from different cultures and converges them to a common denominator. It personifies "darkness" and we realize that the line between the good and the evil is too thin for religion to define.
It has voodoo dolls, serious latin witchcraft lines, blood magic along with immortality, Frankenstein's monster and Vampires!!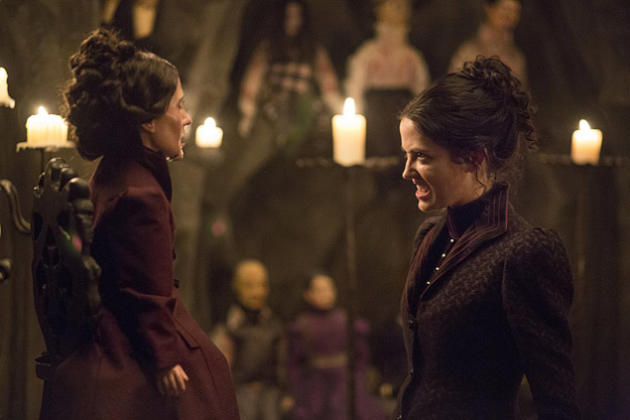 The Visual Delight
The art department stands to be credited. The sets are beautiful, the clothes are perfection and the makeup is impeccable. By makeup I mean the addition of prosthetic and visual effects to create Frankenstein's monsters and creatures from hell. Like many great things, Penny Dreadful makes you want to go back to the Victorian era even with all its eeriness and malevolence.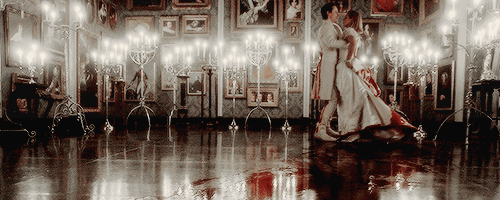 Many of the scenes are overdone and dramatized to a degree that, had the director been any careless, it would have turned out annoying. But thanks to the talented backstory heroes, what we get on the screen is sublime and authentic.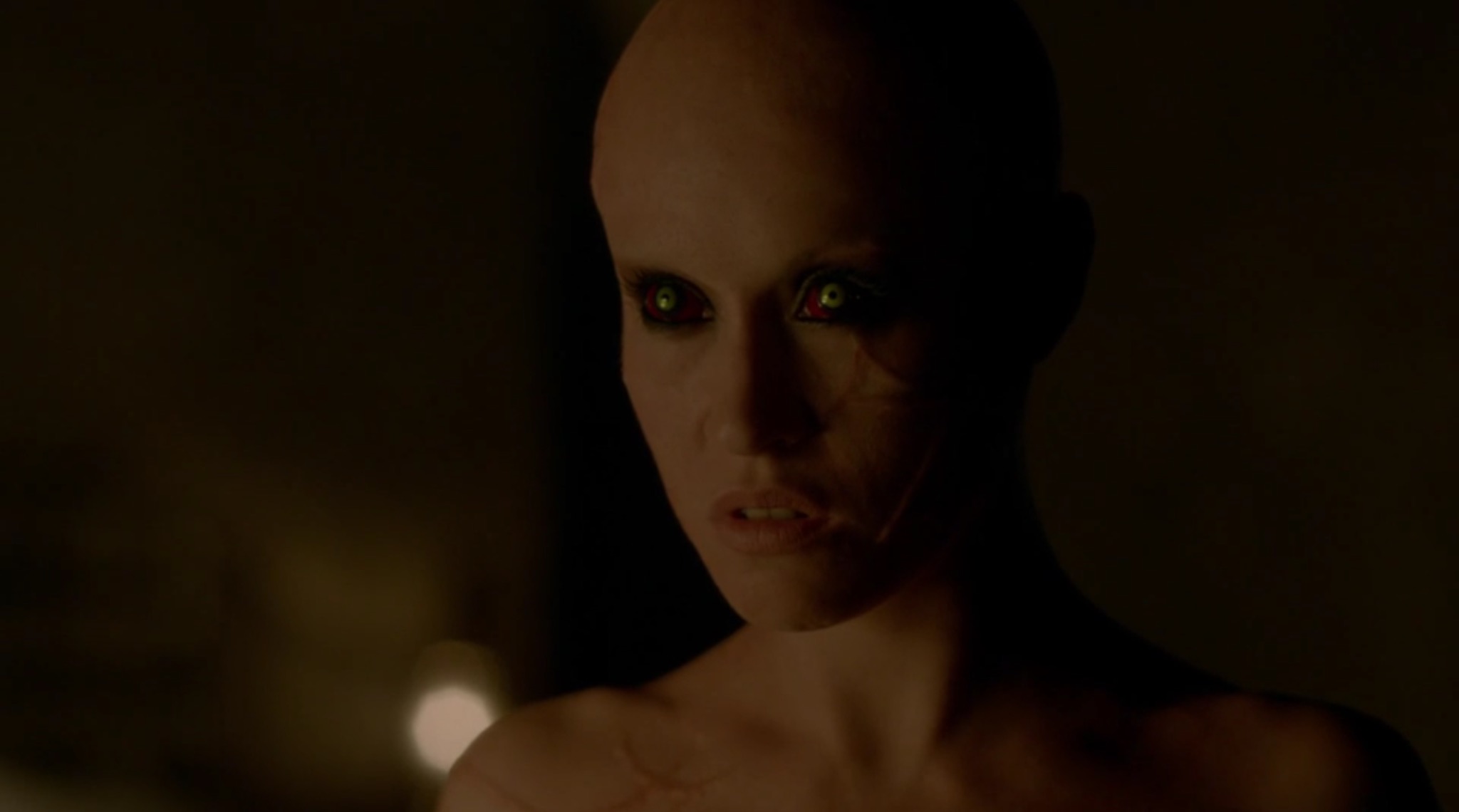 Sensationalizing of taboos
Many movies and TV shows use taboos such as homosexuality, bisexuality, cross dressing just to grab attention. While some critics might say the same for this one, I think it is in line with the theme of the character Dorian Gray. Created by Oscar Wilde as a means to portray the awful hypocrisy of the Victorians, it remains one of the most famous and meaningful characters in literature.
Aside from that, issues of condition of immigrants and racism are admirably addressed in the story to make it a more believable and complete world, metaphorically speaking.
The actors, of course!
No great story line, character development or beautiful setting can save a TV show if the actors are not up to the mark. Well, in this one, they ARE up to the mark and more! Some familiar and well known ones like Eva Green and Timothy Dalton as well as many, not-so-familiar ones  Reeve Carney and Billie Piper, together make up for a great cast.
I even admire how Billie Piper manages to play two very different characters with equal ease. And Eva Green a.k.a Vanessa Ives's swinging moods and scary eyes can give you goosebumps.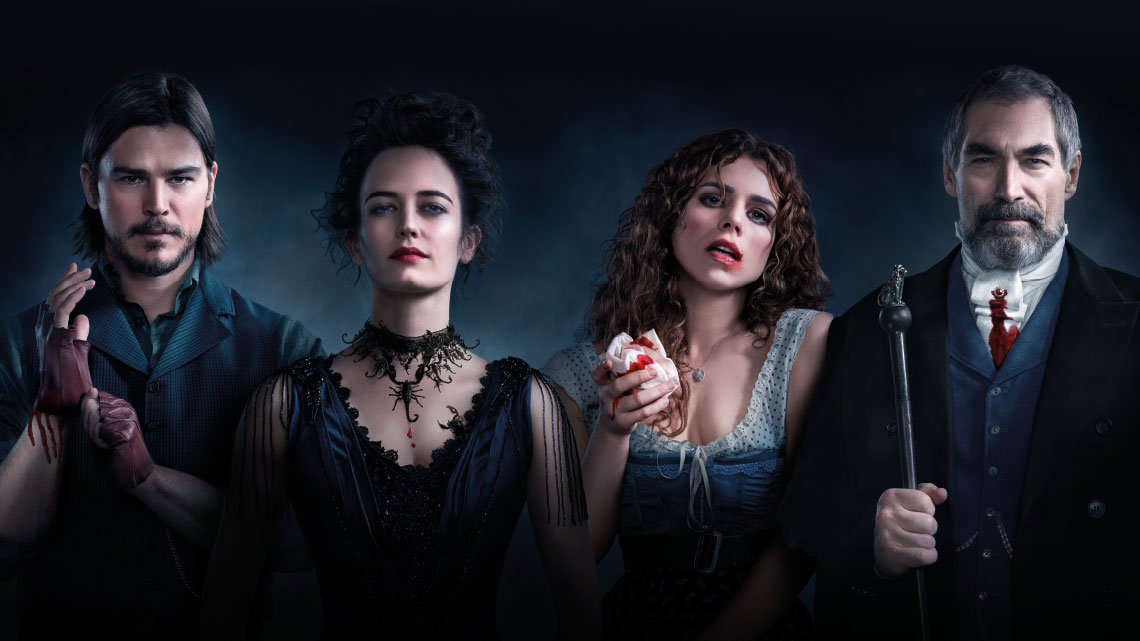 So, the Season 3 of Penny Dreadful would be released in May 2016, and I am too excited for it! It's trailer seems ever so promising.
And if you do happen to stream it online, be sure to be ready for some gory and creepy tales.
Interesting Read – The Good, the Bad and the Walter