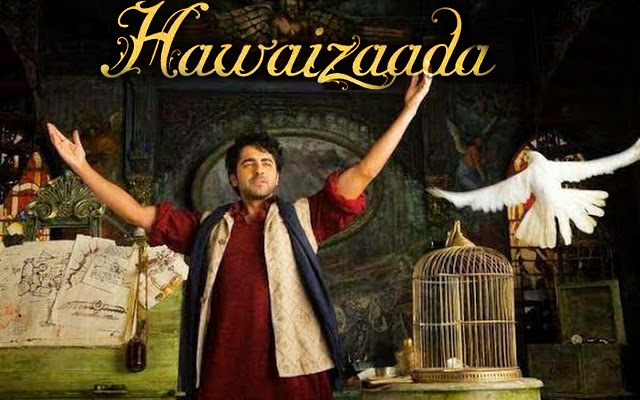 Director: Vibhu Puri
Starring: Ayushmann Khurrana, Pallavi Sharda, Mithun Chakraborty
Releasing On: 30th Jan 2015
Vicky after doing Nautanki and Bewkoofiyaan set to fly high with Hawaizaada. it already looks like the year will start with a powerful bang, if only in Bollywood.
After creating a stir with powerful posters, makers of 'Hawaizaada' released the trailer. Ayushmann expressed his excitement announcing the trailer launch. He posted- "All flights are getting delayed. Fasten your seat-belts. Seat backs upright. Window shades open!"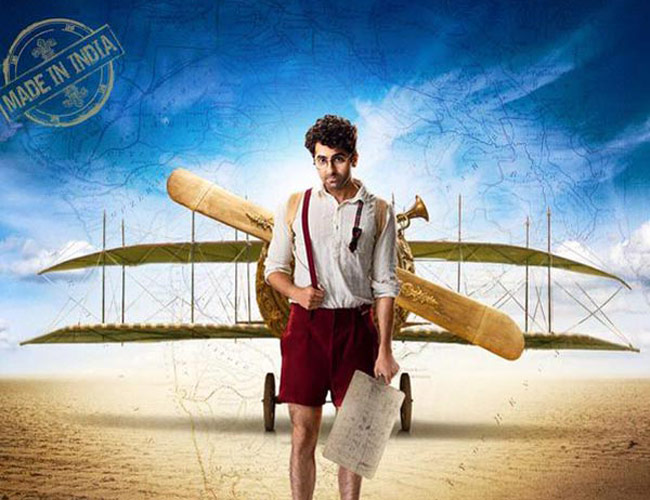 The film takes to the 1890s, telling story of a Marathi scientist, Shiv Kumar Talpade, attempts to build the world's first flying machine even before the Wright brothers got around to it. Anybody who's studied history in school will remember that the Wright brothers are declared the inventors of the aeroplane. And the film centres around the allegedly true story of this scientist in Bombay who built a flying machine before the brothers did, but got subverted by the British Raj.
"This has decidedly been one of the most difficult films I have come across." Director Vibhu Puri added, "It's a history lesson that wasn't given to us. I was thinking of doing a biopic on JRD Tata. This story came to me during research. Someone told me that an Indian had made a plane before Wright brothers. This story was too inspiring to be true. I went out research and the film came to life."
'Hawaizaada' is a story of an unsung hero. By default, it was an image change for me as so far I have played the quintessential North Indian guy, but for the first time I will play a Marathi guy," Khurrana said.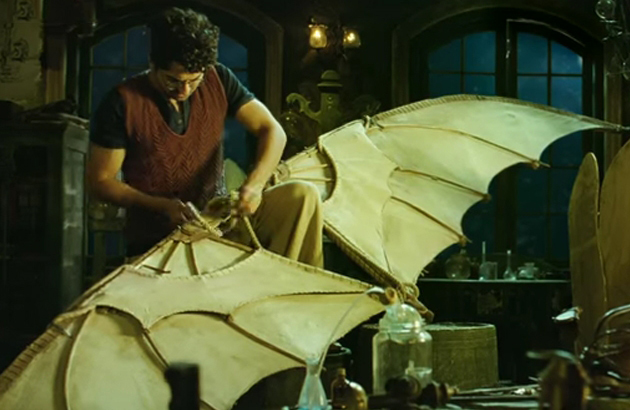 Hawaizaada is a tale inspired by Talpade's passion and perseverance. The movie is a must watch if only to see Khurrana's convincing portrayal of a lunatic genius who is passionately inclined to create history and write India's name on the world map.
Khurrana's new look in this movie, with his Victorian suspender pants, curly hair and a geeky pair of round rimmed spectacles only makes him more endearing. The use of Marathi phrases amidst the narrative further adds a rustic charm to the character.
As far as the trailer is concerned it strikes all the right notes, including patriotic fervor. The enthusiastic background score only serves to elevates curiosity further. And what a welcome change it is to watch Mithun Chakravorthy play a meaty, powerful role just like the one in Guru.
It aims to make you believe that true faith can make buffaloes fly.
Ayushmann has been a part of romantic comedies. a challenging role to play in 'Hawaaizaada'. now set to a different flavour as Marathi boy. Marathi touch is effortless and the manic passion is hard to miss.
To do justice to his role in the film, he had to mould himself and change the way he talks, stands and walks. "The language is different. I love living in the past and nostalgia is something which I love. You will feel gratified when you will see the film," he had said in an interview.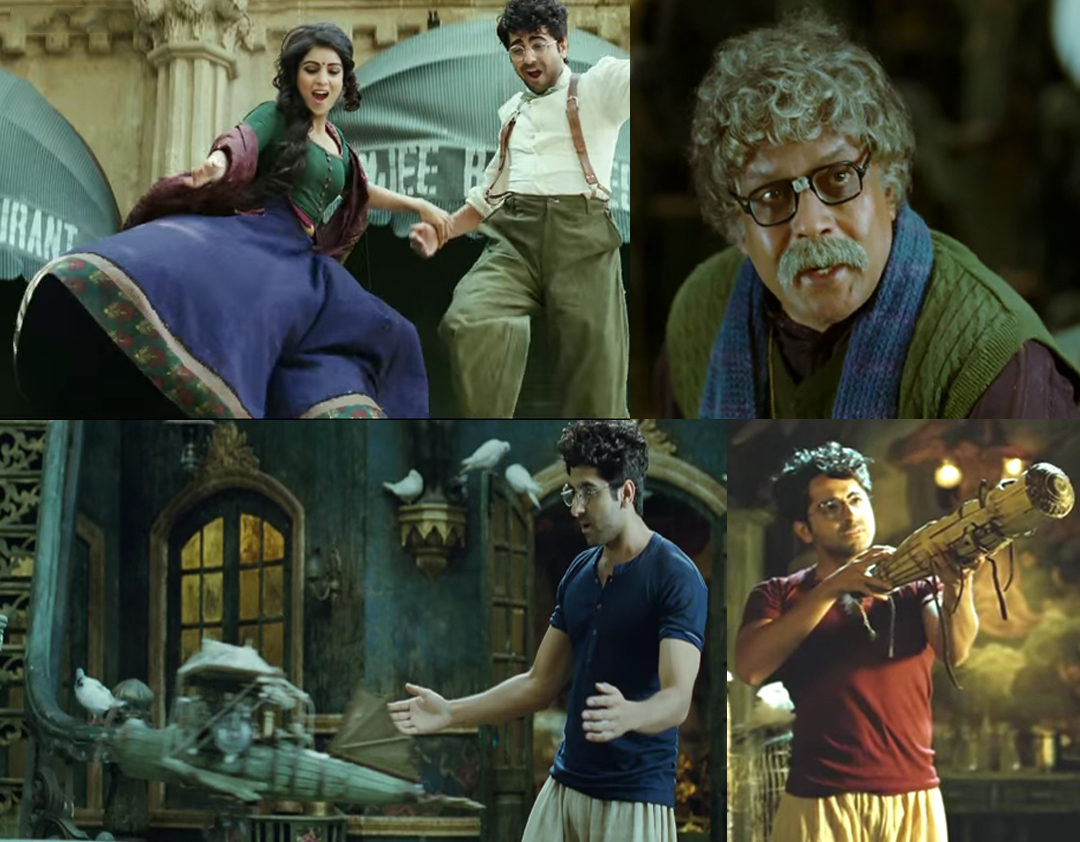 Veteran actor Mithun Chakraborty also has a key role in film wheareas Ayushmann Khurrana romances Australian-Indian actress, Pallavi Sharda, Will they turn into a bankable onscreen Bollywood couple
The young star says "Hawaizaada" is a cult film and he is very confident that it will be liked by the audience. Bollywood fan will love it.
Catch it on 30th Jan..