Brad Pitt – the name says it all. Brad is one of the most influential people of this century. For almost every 90's kid, he would rank high up in their list of most favourite actors. Brad is the kind of guy that most girls would want in their life. He has a right combination of charm & masculinity; even most men would fall for it. He is one of the very few actors who could turn a critically acclaimed movie to a box office hit and one of the greatest actors of our generation.
Brad is involved in some of the best creative works of this era and one can't deny the fact that he is an artist with supreme talents. Some of the movies that he had been part of, are the reflection of his internal influences such as, Se7en (1995 – Morgan Freeman could have overshadowed Brad's performance but it hard to ignore his screen presence), Fight Club (1999 – Can you imagine some portraying the role of Tyler Durden?), Snatch (2000 – Pikey), Troy (2004 – Achilles), Inglorious Bastards (2009 – Lt. Aldo Raine), Moneyball (2011 – Billy Beane), Fury (2014 – War daddy) and the list goes on.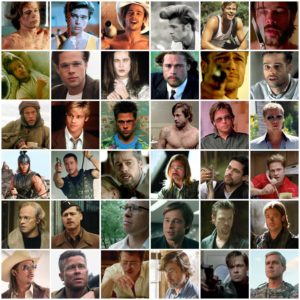 Just close your eyes and imagine who else can fit into these roles and mention your answers in the comment below. I often feel that some of the best roles that he portrayed are tailored made for him based on his appearance and attitude. Brad's effort to produce movies with great content and value is an example of how much he loves the art of film making. One to mention is the recent Oscar winning sensation the movie Moonlight.
Also read – Fight Club: Facts That Can Make You Watch It Again
When most people were concerned about the split between Brad and Angelina, I was deeply saddened by the failure of his last movie Allied (2016). It's unfortunate that even great people like him would experience hardship in life. I don't like to comment on anyone's personal decision. But sometimes its really hard to ignore when someone's life is in chaos for the past 6 months or so. It was during this time, he was all over the news for various unwanted reasons including the one which involved Mario Cotillard (Allied Co-star).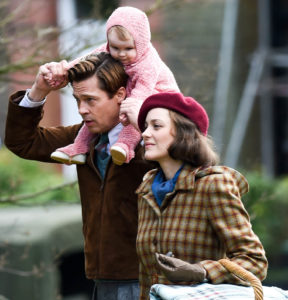 As a movie enthusiast, I'm more concerned about the quality of movies that he makes rather than his personal life. Of all the things that he has gone through look at the surprising appearance he made on Golden Globe 2017 and the audience response was top class. Please check the following video.
Recently, I had an opportunity to watch his new movie trailer War Machine. To be honest, it's by far the best trailer of this year that I have seen lately . I truly hope that this movie satisfies our expectations. His performance just puts you in awe for the entire 2 minutes of the trailer. Brad is one of the very few actors, who have a strong presence on screen.
One Minute of Brad's Presence in "True Romance"
I wish Brad Pitt's performance as Gen. Glen McMahon would put him in the path of redemption. As a fan, I just want him to comeback hard and deliver performances like he used to. No matter what he does in future he would go down as one of the greatest movie stars of all time. For those who haven't watched the War Machine trailer, Please check this out.
War Machine Trailer 2, (Caution: Profanity): (1:08 – 1:18, Can't get enough of this)

Taste of a funny short story: A story involving two celebrities Mike Tyson and Brad Pitt. Hope you would all enjoy it.