Breaking Bad: Why Gretchen And Elliot Appeared In The End?
Breaking Bad was probably one of the most addictive television shows ever made. It is officially the best television show as on IMDB. Many fans, however, don't know why Gretchen and Elliot were suddenly back in the last two episodes. Enter Kevin Cordasco – a 16 year old teenager who had a form of cancer.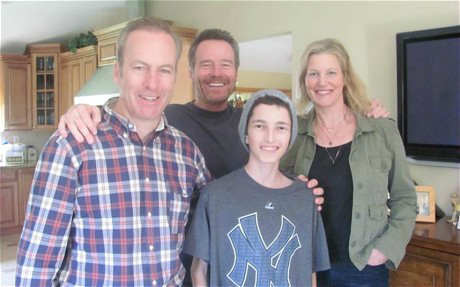 When Bryan Cranston got to know that Kevin was a fan of his show, and he could identify with how White felt, Cranston and his wife went to visit him in the hospital. Kevin, despite being a 16 year old teenager, completely understood the complexity of the show and its dark themes. Soon enough, quite a few of the cast and crew of Breaking Bad went to visit Cordasco, which included Vince Gilligan, the creator of the show.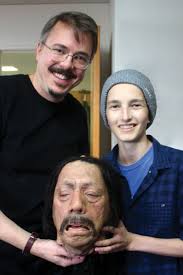 When asked by Gilligan what he would like to watch on the show, Kevin expressed that he would like to know more about Gretchen and Elliot. Without Kevin, we would probably not have that story arch in the end.
All of us Breaking Bad fans know about the relationship between Walter White and Gretchen and Elliot. Cordasco was able to identify the frustration White's character went through, and hence wanted to know what essentially happens between them.
Due to his love for Breaking Bad, and his suggestion, Cordasco was offered by Gilligan the ending of Breaking Bad-something which probably any other fan would have paid for to know at that point of time. But Kevin was a true fan, and denied the offer, saying that he would rather witness the end like he was meant to.
Unfortunately, Kevin passed away on March 11. The ninth episode of the final season is dedicated to "Our Friend Kevin Cordasco".
It was due to this teenager that we saw Walt angered at the end of the fifteenth episode, and make him go back one last time. Breaking Bad is a masterpiece, and has one of the most strongest characters in television show history. And the last two episodes are what they are in quite a few ways due to a boy who was fighting cancer in real life. Salute to Kevin, who not only impacted the show in such a large way, but also fought cancer at a very young age.
What is your favorite television show? Do you feel Breaking Bad is overrated? Or even if you are just a casual fan, do comment and let us know how did you find the show.