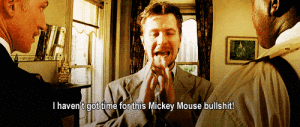 Hollywood sure does love its heroes. But more than that, Hollywood loves its bad guys twice as much. Because let's face it, good guys are good as long as their evil onscreen counterparts are so good being bad. Okay. That sounds a bit confusing. Let's recall Newton's first law: Every action has an equal and opposite reaction. In reel terms, a good hero is great as long as his villain is great. And some villains have arguably been even greater than their onscreen heroes. Hollywood has produced many such villains of the highest pedigree, but there were some downright rotten characters who didn't get the credit they deserved despite setting the screen on fire (not literally though) with their villainy.
7) Marty Wolf in Big Fat Liar (Paul Giamatti)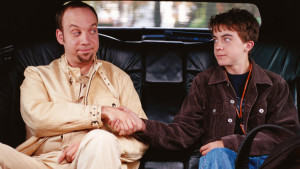 He might not be your typical gun slinging, blood curdling bad guy, but stealing a kid's homework to make a movie on it is like the most evil thing to do. That kind of evil takes you straight to purgatory. While Big Fat Liar may just seem like your average teen comedy movie, but Paul Giamatti as the manipulative, smooth lying Marty Wolf really lights it up.
6) Troy Castro in Face-Off ( Nicholas Cage)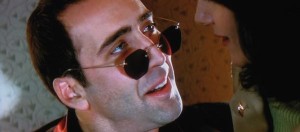 Before anything, let's take a while to digest the idea of Nicholas Cage in a villainous role. While many may have a hard time digesting this, the fact is that: Nicholas Cage not only played, but pulled off an amazing portrayal of a psychotic, gun toting criminal quite spectacularly. The mentally unhinged Castor Troy seemed liked a perfect character fit for Nicholas Cage, and I mean this without any trace of underlying offense.
5)  Ordell Robbie in Jackie Brown (Samuel L Jackson)
You cannot have a list of villainous characters without having Samuel L Jackson in it. The man has done some amazing negative roles (Django Unchained, Kingsman), but by far his best and most under-appreciated role as a villain has to be arms smuggling, smart mouthing Ordell Robbie.
4) John Milton aka Satan in The Devil's Advocate (Al Pacino)
Al Pacino has played a lot of roles. Mafia lord, Police inspector, Drug lord, and perhaps anything else you can think off. However, in this particular movie, he takes on the ultimate role of all: Satan. Yes. Lucifer himself, in the form of a law firm head. While the plot may seem a bit preposterous at first, his performance will leave your spine tingling.
3) Norman Stansfield in Leon: The Professional (Gary Oldman)
By far , the most majestic villain in the entire list. How often do you see a villain massacring members of a family in broad daylight while humming and waltzing to Beethoven's Overtures? Gary Oldman, take a bow.
2) John Doe in Seven (Kevin Spacey)
The character of John Doe, brilliantly portrayed by Kevin Spacey, is mild mannered, polite and simply reeks of evil. You can't help but gasp in horror as he carries out the most heinous murders in the form of the seven sins with unnatural calmness. Only reason why 'Seven' sits so high in the IMDB list.
1) Anton Chigurh in No Country for Old Men (Javier Bardem)
It's actually sad that despite winning an Oscar for this role, Anton Chigurh is still the most underrated villain to have graced the screen. Polite yet brutal, every scene with him is highly exciting and unpredictable. By far, Javier Bardem's best villainous role ever. And yes, that includes Raoul Silva from Skyfall.