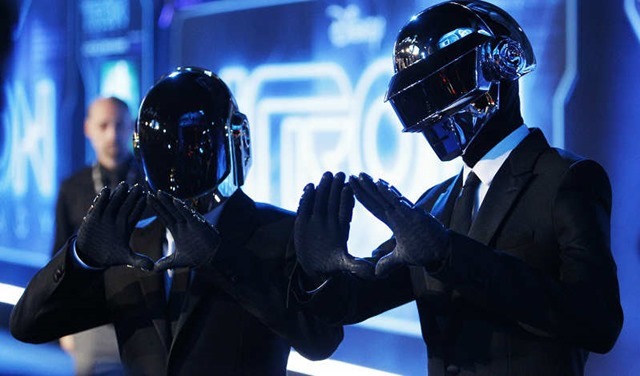 DJ Sven Love, co-founder of the duo Cheers, is chronicling the rise of France's electronic music scene with a forthcoming "largely autobiographical" film entitled Eden. Along with scenes of the house parties and underground clubs that helped establish an entire sub-culture, the film features portrayals of several real-life DJs, most prominently Daft Punk's Guy-Manuel de Homem-Christo and Thomas Bangalter.
Everyone's favorite robot duo, Daft Punk, has three of their tracks featured in the film. They are also portrayed by two actors, Arnaud Azoulay and Vincent Lacoste.It is a story about a DJ duo and their struggles they had to go through to make their own music.
Here is the full synopsis for the movie:
The fourth feature from Mia Hansen-Løve (Father of My Children, Goodbye First Love) is a rare achievement: an epically scaled work built on the purely ephemeral, breathlessly floating along on currents of feeling. Eden is based on the experiences of Hansen-Løve's brother (and co-writer) Sven, who was one of the pioneering DJs of the French rave scene in the early 1990s. Paul (Félix de Givry) and his friends, including Guy-Manuel de Homem-Christo and Thomas Bangalter (otherwise known as Daft Punk), see visions of ecstasy in garage music-as their raves become more and more popular, they experience a grand democracy of pure bliss extending into infinity, only to dematerialize on contact with changing times and the demands of everyday life. Hansen-Løve's film plays in the mind as a swirl of beautiful faces and bodies, impulsive movements, rushes of cascading light and color (lensed by the great cameraman, Denis Lenoir), and music, music, and more music. Eden is a film that moves with the heartbeat of youth.
The Guardian gives the film four stars, calling it "a superbly observed study of dance music and its attendant lifestyle," while Variety calls it a "gorgeously photographed, gently poignant film," that "zeroes in on the signature experiences of '90s club life with expert precision."