With the upcoming release of Dunkirk this Friday in India, the hype for Christopher Nolan's new movie is resurfacing. In case you haven't seen the trailer, here it is.

So, what do we know about Dunkirk?
Director: Christopher Nolan
Writer: Christopher Nolan
Starring: Fionn Whitehead, Tom Glynn-Carney, Harry Styles, Tom Hardy, Damien Bonnard
Music: Hans Zimmer
Genre: Biographical, action, thriller
The movie is an international co-production between the United Kingdom, the United States of America, France, and Netherlands. It was filmed in various parts of Europe and has a mostly all-British cast in order to stay true to the original story. The actors are mostly young and new to the industry. Nolan was firm about this because he wanted to retain the emotion of the original rescue.
It's told from three points of view: aerial, on ground and on water. This is Nolan's shortest script yet because he wanted fewer dialogues and more reliance on the visual effects from the different points of view.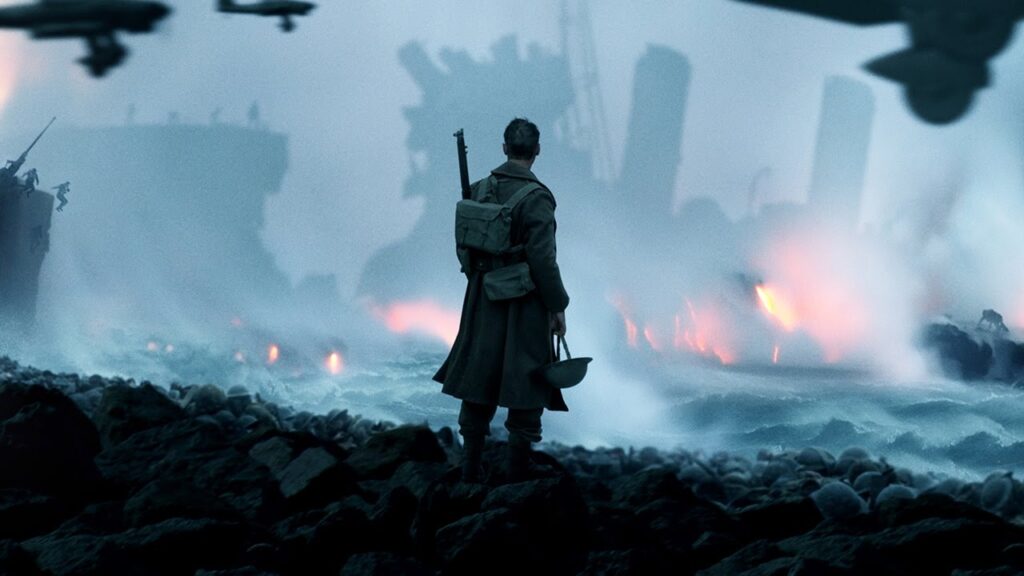 Historically speaking…
The movie is based on a real-life incident. Between May-June 1940, the Allied powers had four hundred thousand (four lakh) men stranded at Dunkirk, a harbour of France. The evacuation which followed was a joint effort by UK, Belgium, Netherlands, Canada and Poland when the Germans had cornered the British soldiers. With limited ammunition and other resources, the soldiers didn't have long. The successful evacuation was pushed forward mostly by Winston Churchill, (then) UK's Prime Minister. It lasted approximately from 26 May to 4 June.
As in the movie, this evacuation was with naval, aerial and ground forces. The unique thing about this evacuation was that a number of resources were pooled in by the civilians in the nearby regions. From the trailer, it seems that this viewpoint is also taken into consideration.
About seventy thousand lives were lost at the Dunkirk evacuation. They are commemorated on the Dunkirk Memorial.
So what can we expect?
Most pre-release criticism has showered praise for Dunkirk. It's been called Nolan's "most experimental movie" by Time and a "five-star triumph" by BBC. It's been acclaimed for its soundtrack and cinematography and called worthy of an Oscar already.
But this will be the first time that Nolan does something that is biographical. Compared with his previous track record of movies, which all had elements of fantasy or science-fiction or some amount of theatricality, this one seems more real, more action- and character-based. Which means all these elements need to be perfect because there is nothing else to distract us if they go wrong. Nolan has gone back to editors, musicians, and cinematographers he has worked with before, so this will still look and feel like a proper Nolan movie, but I am personally skeptical about whether Dunkirk will leave the audience with that "wow" effect at the end.
The "Flawed Heroes" of Christopher Nolan's Films: The Evil in the Good
Still, the trailers look great. With fresh new talent hitting the screen and the popularity of those returning, it's safe to actually have high expectations from this movie. With a steady rating of 9.6 on IMDb and an 97% on Rotten Tomatoes, this obviously appeals to critics and the general audience both.
The worldwide release is this Friday, 21 July 2017. We'll soon find out if it lives up to the hype.