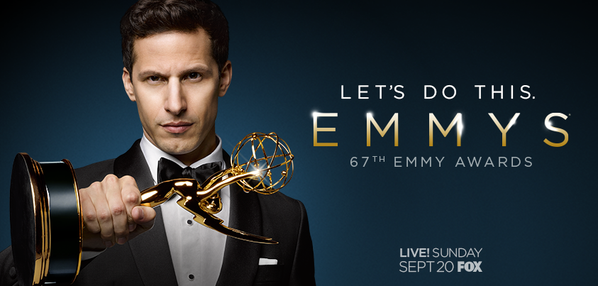 With each passing year, Television continues to redefine and even defy the very definition of it being called 'the small screen'. If you are religiously into binge-watching some of the best of American and British Television, then you'll rightfully understand that given the unfathomable acceptance and grandeur of TV shows all over the globe, Television is anything but 'small'. Television can no more be regarded as a younger sister to Hollywood, rather it can be cited as the earnest professional opponent of the film industry. And the night, or specifically the event which celebrates and attests to the growing repute of American Television as a Hollywood equivalent is 'The Primetime Emmy Awards'.
So as we threshold into another edition of the prestigious Emmy Awards, we give you a sneak-peak into some of the strongest performances and shows of last year who are predicted to win big at this year's 67th Annual Primetime Emmy Awards.
Better Call Saul (AMC)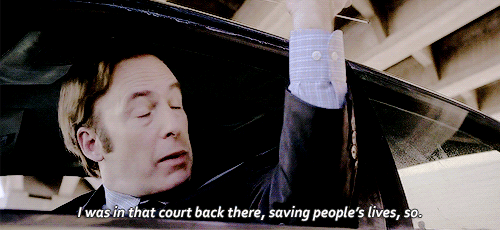 After robbing each contender in the Drama Category for 6 consecutive years, Breaking Bad is back into the Emmy race with its new spin-off show "Better Call Saul" which has already gathered widespread critical acclaim with its first season. This AMC crime-comedy created by Breaking Bad creator Vince Gilligan is considered to be a probable big winner at the Emmy night with high odds in favor of lead actor Bob Odenkirk (Nominated for Best Actor-Drama), Jonathan Banks, (Best Supporting Actor -Drama) and the show as the Best Drama Series.
Mad Men (AMC)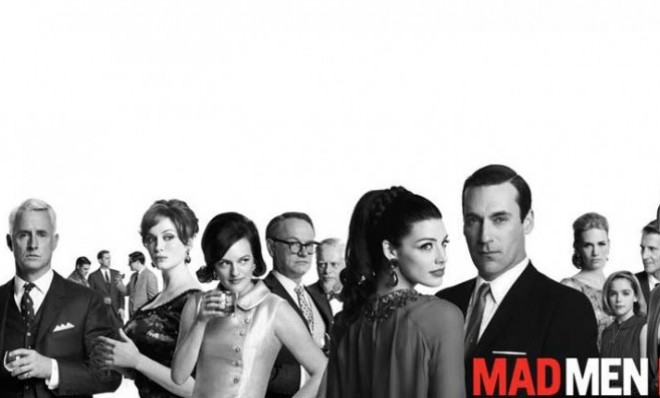 If last year saw the triumph of Breaking Bad's final season on the Emmy stage, will the same hold true for Mad Men this year? It has been nothing less of a jinx that despite of the show's unremitting popularity, it has never bagged a single acting award in the Emmys. So with the show signing off with its seventh and final season, both the fans and the critics circle feel that it is high time that the Television Academy recognizes the show especially its lead actor John Hamm for his portrayal of the protagonist Don Draper. Hamm has bagged 16 Emmy nominations so far but has never won one. It is expected that he might finally break the jinx this year with his first win thus posing serious threats to co-nominees like Kevin Spacey (House of Cards), Jeff Daniels (The Newsroom) and Bob Odenkirk, (Better Call Saul). Its lead actress Elisabeth Moss is also supposed to be a strong contender in the Best actress in a leading role category.
Homeland (Showtime)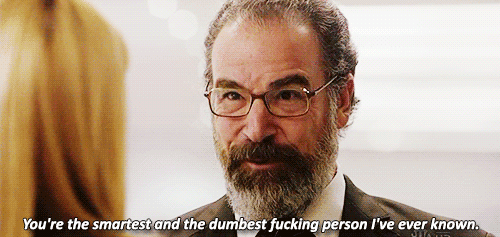 How often do we find ourselves exclaiming that the first season's always the best for a TV show! However, if there's one show which has steadfastly held on to its consistency and upgraded its cinematic intensity with each consecutive season, then it's gotta be Showtime's "Homeland". Despite registering a big win in the 2012 Emmys, the show was vehemently snubbed in last year's edition. However it managed to jump back into this year's race with its unimaginably impressive and explosive fourth season. Homeland is another sturdy competition this year, especially in the Best Actress in Leading Role- Drama Category after its lead, Claire Danes (as Carrie Mathison) showcased a phenomenal performance last season.
How to Get Away with Murder (ABC)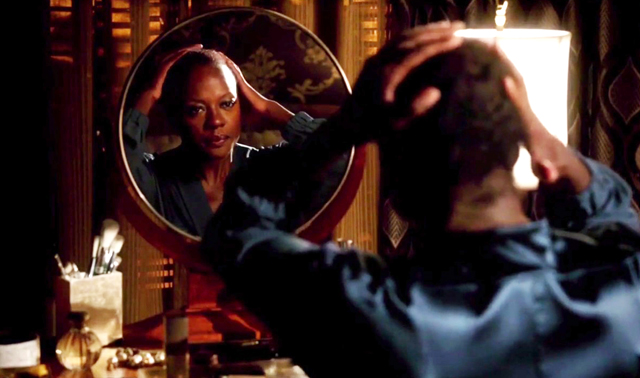 Another new show which debuted last year and left a positive impression on viewers and critics alike is the adrenaline-packed legal, crime drama 'How to Get Away with Murder' starring two-time Oscar nominee Viola Davis in the lead. With nerve-jingling cliffhangers and heart-stopping suspense in each episode, this ABC drama is predicted to enter their first year in the Emmys with a win, especially when most of the prediction polls online is suggesting greater odds in favor of Davis in comparison to any other nominee in the Best Lead Actress category.
Game of Thrones (HBO)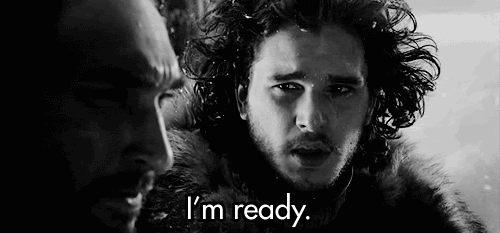 With an absolutely mind-numbing and fierce fifth season followed by as many as 8 creative Emmy Awards this year, Game of Thrones is considered to be the most influential contender in the Drama section of the Primetime Emmys. The show is expected to bag 3 decisive Drama awards, including the Best Drama Series, Best Supporting Actress for Lena Heady and Best Drama- Direction for the episode "Mothers Mercy". If it succeeds to do so, then the show is going to set a record of maximum wins for a show in a single year.
Veep (HBO)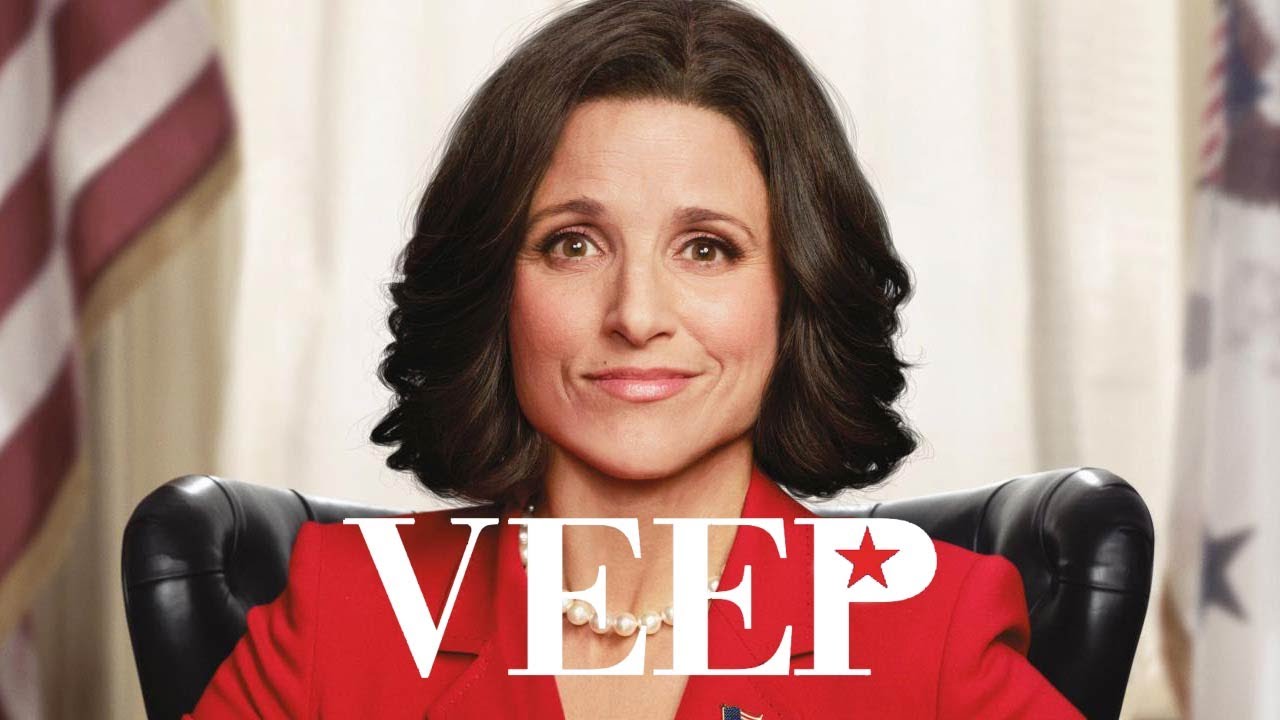 Veep has continued to be a critic's favorite in the Emmys especially after rendering an impressive last season. Its lead actress Julia Louis-Dreyfus, with 4 Emmy wins so far is sure to give other nominees a run for their money this year too.
Transparent (Amazon Studios)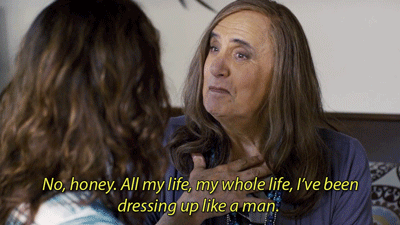 If Modern Family manages to record its unprecedented sixth win as the Best Comedy Series this year, it's gonna be etched in the pages of Emmy history, but provided it's comparatively sluggish last season, the chances are slim. The strongest challenger in the comedy section this year is undoubtedly Amazon Studios' brand new comedy series, "Transparent" which revolves around the life of a transgender parent played by Jeffery Tambor. The series has been hailed highly by the critics for its subtle portrayal of such a sensitive issue. After bagging the Golden Globes for the Best Comedy Series, the show is expected to repeat its glory in the Emmys as well with the Best Actor- Comedy Award for Tambor, now that Jim Parsons is snubbed out of the race this year.
Olive Kitteridge (HBO)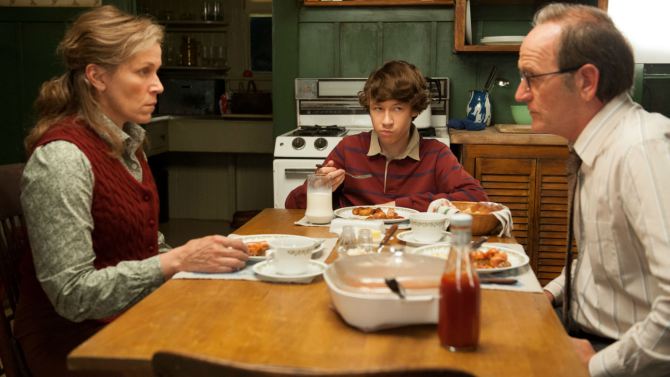 The one show that is likely to create the loudest rumble in the 67th Emmys is HBO's four-part miniseries "Olive Kitteridge" based on Elizabeth Strout's novel of the same name featuring Academy Award winning actress Frances McDormand. This show that will be seen locking horns with other strong contenders in the Limited Series category namely, American Horror Story: Freakshow and The Honorable Woman, is predicted to bag the Best Actress in a TV movie/miniseries for McDormand and Best Supporting Actor in a TV movie/miniseries for Bill Murray.
The Honorable Woman (BBC, SundanceTV)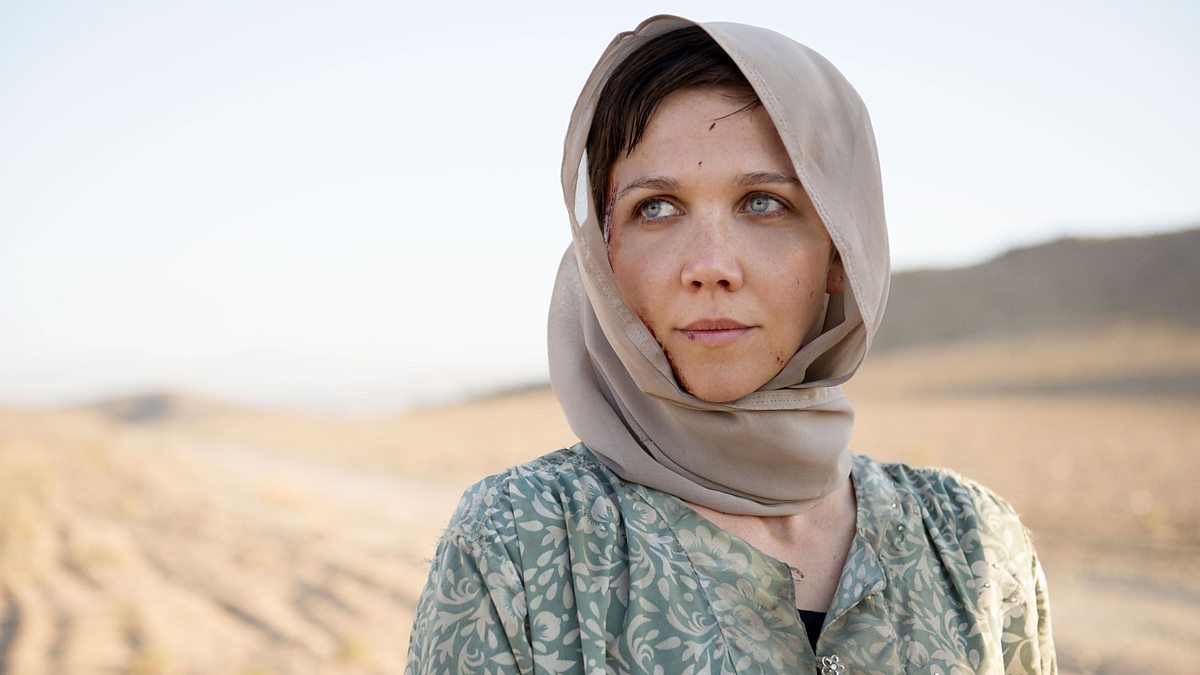 Though the odds are looking to favor Olive Kitteridge followed by American Horror Story as the Best Miniseries, yet it is BBC's widely appreciated 8 episode spy-thriller 'The Honorable Woman' that is projected to own the Best Actress in a TV Movie/ miniseries Emmy for its lead Maggie Gyllenhaal who already has a Golden Globe to her name for this very show.
Bessie (HBO Films)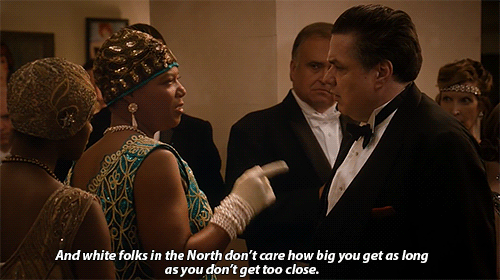 Despite of stiff competition from TV movies like Agatha Christie's Poirot and Nat Geo's Killing Jesus, it is HBO Films biopic "Bessie", based on Blues singer Bessie Smith ( played by Queen Latifah) that is likely to outshine its fellow nominees. The Best Actress in a TV movie/miniseries is irrefutably the most competitive of all category this year since it will see some of the greatest leading ladies on both film and Television namely Queen Latifah, Emma Thompson, Frances McDormand, Maggie Gyllenhaal and Jessica Lange fight it out for that golden statuette.
The full list of this year's nominees are here as follows:
OUTSTANDING DRAMA SERIES
"Better Call Saul"
"Downton Abbey"
"Game of Thrones"
"Homeland"
"House of Cards"
"Mad Men"
"Orange is the New Black"
OUTSTANDING COMEDY SERIES
"Louie"
"Modern Family"
"Parks and Recreation"
"Silicon Valley"
"Transparent"
"Unbreakable Kimmy Schmidt"
"Veep"
LEAD ACTOR, DRAMA
Bob Odenkirk, "Better Call Saul"
Kyle Chandler, "Bloodline"
Kevin Spacey, "House of Cards"
Jon Hamm, "Mad Men"
Jeff Daniels, "The Newsroom"
Liev Schreiber, "Ray Donovan"
LEAD ACTRESS, DRAMA
Taraji P. Henson, "Empire"
Claire Danes, "Homeland"
Viola Davis, "How to Get Away with Murder"
Tatiana Maslany, "Orphan Black"
Elisabeth Moss, "Mad Men"
Robin Wright, "House of Cards"
LEAD ACTOR, LIMITED SERIES OR MOVIE
Timothy Hutton, "American Crime"
Ricky Gervais, "Derek Special"
Adrien Brody, "Houdini"
David Oyelowo, "Nightingale"
Richard Jenkins, "Olive Kitteridge"
Mark Rylance, "Wolf Hall"
LEAD ACTRESS, LIMITED SERIES OR MOVIE
Felicity Huffman, "American Crime"
Jessica Lange, "American Horror Story"
Queen Latifah, "Bessie"
Maggie Gyllenhaal, "The Honorable Woman"
Frances McDormand, "Olive Kitteridge"
Emma Thompson, "Sweeney Todd: The Demon Barber Of Fleet Street"
LEAD ACTOR, COMEDY
Anthony Anderson, "black-ish"
Matt LeBlanc, "Episodes"
Don Cheadle, "House of Lies"
Will Forte, "The Last Man On Earth"
Louis C.K., "Louie"
William H. Macy, "Shameless"
Jeffrey Tambor, "Transparent"
LEAD ACTRESS, COMEDY
Lisa Kudrow, "The Comeback"
Lily Tomlin, "Grace And Frankie"
Amy Schumer, "Inside Amy Schumer"
Edie Falco, "Nurse Jackie"
Amy Poehler, "Parks And Recreation"
Julia Louis-Dreyfus, "Veep"
REALITY-COMPETITION SERIES
"The Amazing Race"
"Dancing With The Stars"
"Project Runway"
"So You Think You Can Dance"
"Top Chef"
"The Voice"
VARIETY TALK SERIES
"The Colbert Report"
"The Daily Show With Jon Stewart"
"Jimmy Kimmel Live"
"Last Week Tonight With John Oliver"
"Late Show With David Letterman"
"The Tonight Show Starring Jimmy Fallon"
LIMITED SERIES
"American Crime"
"American Horror Story: Freak Show"
"The Honorable Woman"
"Olive Kitteridge"
"Wolf Hall"
VARIETY SKETCH SERIES
"Drunk History"
"Inside Amy Schumer"
"Key & Peele"
"Portlandia"
"Saturday Night Live"
TELEVISION MOVIE
"Agatha Christie's Poirot: Curtain, Poirot's Last Case"
"Bessie"
"Grace of Monaco"
"Hello Ladies: The Movie"
"Killing Jesus"
"Nightingale"
SUPPORTING ACTOR, DRAMA
Jonathan Banks, "Better Call Saul"
Ben Mendelsohn, "Bloodline"
Jim Carter, "Downton Abbey"
Peter Dinklage, "Game Of Thrones"
Alan Cumming, "The Good Wife"
Michael Kelly, "House Of Cards"
SUPPORTING ACTRESS, DRAMA
Joanne Froggatt, "Downton Abbey"
Lena Headey, "Game Of Thrones"
Emilia Clarke, "Game Of Thrones"
Christine Baranski, "The Good Wife"
Christina Hendricks, "Mad Men"
Uzo Aduba, "Orange Is The New Black"
GUEST ACTOR, DRAMA
Alan Alda, "The Blacklist"
Michael J. Fox, "The Good Wife"
F. Murray Abraham, "Homeland"
Reg E. Cathey, "House of Cards"
Beau Bridges, "Masters Of Sex"
Pablo Schreiber, "Orange Is The New Black"
GUEST ACTRESS, DRAMA
Margo Martindale, "The Americans"
Diana Rigg, "Game of Thrones"
Rachel Brosnahan, "House Of Cards"
Cicely Tyson, "How To Get Away With Murder"
Allison Janney, "Masters Of Sex"
Khandi Alexander, "Scandal"
SUPPORTING ACTOR, COMEDY
Andre Braugher, "Brooklyn Nine-Nine"
Adam Driver, "Girls"
Keegan-Michael Key, "Key & Peele"
Ty Burrell, "Modern Family"
Tituss Burgess, "Unbreakable Kimmy Schmidt"
Tony Hale, "Veep"
SUPPORTING ACTRESS, COMEDY
Mayim Bialik, "The Big Bang Theory"
Niecy Nash, "Getting On"
Julie Bowen, "Modern Family"
Allison Janney, "Mom"
Kate McKinnon "Saturday Night Live"
Gaby Hoffmann, "Transparent"
Jane Krakowski, "Unbreakable Kimmy Schmidt"
Anna Chlumsky, "Veep"
GUEST ACTOR, COMEDY
Mel Brooks, "The Comedians"
Paul Giamatti, "Inside Amy Schumer"
Bill Hader, "Saturday Night Live"
Louis C.K., "Saturday Night Live"
Bradley Whitford, "Transparent"
Jon Hamm, "Unbreakable Kimmy Schmidt"
GUEST ACTRESS, COMEDY
Christine Baranski, "The Big Bang Theory"
Gaby Hoffmann, "Girls"
Pamela Adlon, "Louie"
Elizabeth Banks, "Modern Family"
Joan Cusack, "Shameless"
Tina Fey, "Unbreakable Kimmy Schmidt"
SUPPORTING ACTOR, LIMITED SERIES OR MOVIE
Richard Cabral, "American Crime"
Denis O'Hare, "American Horror Story: Freak Show"
Finn Wittrock, "American Horror Story: Freak Show"
Michael Kenneth Williams, "Bessie"
Bill Murray, "Olive Kitteridge"
Damian Lewis, "Wolf Hall"
SUPPORTING ACTRESS, LIMITED SERIES OR MOVIE
Regina King, "American Crime"
Sarah Paulson, "American Horror Story: Freak Show"
Angela Bassett, "American Horror Story: Freak Show"
Kathy Bates, "American Horror Story: Freak Show"
Mo'Nique, "Bessie"
Zoe Kazan, "Olive Kitteridge"
WRITING FOR A DRAMA SERIES
Joshua Brand for The Americans, "Do Mail Robots Dream Of Electric Sheep?" from FX Networks, Fox 21 Television Studios and FX Productions
Gordon Smith for Better Call Saul, "Five-O" from AMC, Sony Pictures Television and Gran Via Productions
David Benioff and D.B. Weiss for Game Of Thrones, "Mother's Mercy" from HBO, HBO Entertainment in association with Bighead, Littlehead, Television 360, Startling Television and Generator Productions
Semi Chellas and Matthew Weiner for Mad Men, "Lost Horizon" from AMC, Lionsgate Television and UROK Productions
Matthew Weiner for Mad Men, "Person To Person" from AMC, Lionsgate Television and UROK Productions
DIRECTING FOR A DRAMA SERIES
Tim Van Patten for Boardwalk Empire, "Eldorado" from HBO, HBO Entertainment in association with Leverage, Closest to the Hole Productions, Sikelia Productions and Cold Front Productions
David Nutter for Game Of Thrones, "Mother's Mercy" from HBO, HBO Entertainment in association with Bighead, Littlehead, Television 360, Startling Television and Generator Productions
Jeremy Podeswa for Game Of Thrones, "Unbowed, Unbent, Unbroken" from HBO, HBO Entertainment in association with Bighead, Littlehead, Television 360, Startling Television and Generator Productions
Lesli Linka Glatter for Homeland, "From A To B And Back Again" from Showtime, SHOWTIME Presents, Fox 21, Teakwood Lane Productions, Cherry Pie Productions and Keshet
Steven Soderbergh for The Knick, "Method And Madness" from Cinemax, Cinemax Entertainment in association with Ambeg Screen Products, Anonymous Content and Extension 765
WRITING FOR A COMEDY SERIES
David Crane and Jeffrey Klarik for Episodes, "Episode 409" from Showtime, SHOWTIME Presents, Hat Trick Productions and Crane Klarik Productions
Will Forte for The Last Man On Earth, "Alive In Tucson" (Pilot) from FOX and 20th Century Fox Television
Louis C.K. for Louie, "Bobby's House" from FX Networks, Pig Newton, Inc. and FX Productions
Alec Berg for Silicon Valley, "Two Days Of The Condor" from HBO, HBO Entertainment in association with
Judgemental Films, Alec Berg, Altschuler Krinsky Works and 3 Arts Entertainment
Jill Soloway for Transparent, "Pilot" from Amazon Instant Video and Amazon Studios
Simon Blackwell, Armando Iannucci and Tony Roche for Veep, "Election Night" from HBO, HBO Entertainment in association with Dundee Productions
DIRECTING FOR A COMEDY SERIES
Phil Lord and Christopher Miller for The Last Man On Earth, "Alive In Tucson" (Pilot) from FOX and 20th Century Fox Television
Louis C.K. for Louie, "Sleepover" from FX Networks, Pig Newton, Inc. and FX Productions
Mike Judge for Silicon Valley, "Sand Hill Shuffle" from HBO, HBO Entertainment in association with Judgemental Films, Alec Berg, Altschuler Krinsky Works and 3 Arts Entertainment
Jill Soloway for Transparent, "Best New Girl" from Amazon Instant Video and Amazon Studios
Armando Iannucci for Veep, "Testimony" from HBO, HBO Entertainment in association with Dundee Productions
WRITING FOR A LIMITED SERIES, MOVIE OR DRAMATIC SPECIAL
John Ridley for American Crime, "Episode One" from ABC and ABC Studios
Dee Rees, Christopher Cleveland, Bettina Gilois and Horton Foote for "Bessie" from HBO, HBO Films in association with Flavor Unit Entertainment and the Zanuck Company
Stephen Merchant, Gene Stupnitsky and Lee Eisenberg for "Hello Ladies: The Movie" from HBO, HBO Entertainment in association with Four Eyes Entertainment, Quantity Entertainment and ABC Studios
Hugo Blick for "The Honorable Woman" from SundanceTV, Drama Republic and Eight Rooks Productions for BBC TWO, co-produced by SundanceTV
Jane Anderson or "Olive Kitteridge" from HBO, HBO Miniseries in association with Playtone
Peter Straughan for "Wolf Hall" from PBS, A Playground Entertainment and Company Pictures Production for BBC and MASTERPIECE in association with BBC Worldwide, Altus Media and Prescience
DIRECTING FOR A LIMITED SERIES, MOVIE OR DRAMATIC SPECIAL
Ryan Murphy for "American Horror Story: Freak Show" from Monsters Among Us, FX Networks and 20th Century Fox
Dee Rees for "Bessie" from HBO, HBO Films in association with Flavor Unit Entertainment and the Zanuck Company
Hugo Blick for "The Honorable Woman" from SundanceTV, Drama Republic and Eight Rooks Productions for BBC TWO, co-produced by SundanceTV
Uli Edel for "Houdini" from HISTORY, Lionsgate Television and A+E Studios for History
Tom Shankland for "The Missing" from Starz, New Pictures & Company Pictures in association with Two Brothers Pictures, Playground Entertainment & the BBC
Lisa Cholodenko for "Olive Kitteridge" from HBO, HBO Miniseries in association with Playtone
Peter Kosminsky for "Wolf Hall" from PBS, A Playground Entertainment and Company Pictures Production for BBC and MASTERPIECE in association with BBC Worldwide, Altus Media and Prescience
HOST, REALITY OR REALITY-COMPETITION PROGRAM
Tom Bergeron, "Dancing with the Stars"
Jane Lynch, "Hollywood Game Night"
Heidi Klum, Tim Gunn, "Project Runway"
Cat Deeley, "So You Think You Can Dance"
Anthony Bourdain, "The Taste"
STRUCTURED REALITY PROGRAM
"Antiques Roadshow"
"Diners, Drive-Ins and Dives"
"MythBusters"
"Property Brothers"
"Shark Tank"
"Undercover Boss"
UNSTRUCTURED REALITY PROGRAM
"Alaska: The Last Frontier"
"Deadliest Catch"
"Intervention"
"Million Dollar Listing New York"
"Naked And Afraid"
"Wahlburgers"
VARIETY SPECIAL
"Bill Maher: Live From D.C."
"The Kennedy Center Honors"
"Mel Brooks Live At The Geffen"
"The Saturday Night Live 40th Anniversary Special"
"Tony Bennett & Lady Gaga: Cheek To Cheek LIVE!"
WRITING FOR A VARIETY SERIES
"The Colbert Report"
"The Daily Show With Jon Stewart"
"Inside Amy Schumer"
"Key & Peele"
"Last Week Tonight With John Oliver"
WRITING FOR A VARIETY SPECIAL
"The 72nd Annual Golden Globe Awards"
"Key & Peele Super Bowl Special"
"Louis C.K.: Live At The Comedy Store"
"Mel Brooks Live At The Geffen"
"The Saturday Night Live 40th Anniversary Special"
DIRECTING FOR A VARIETY SERIES
James Hoskinson for The Colbert Report, "Show 11040" from Comedy Central, Hello Doggie, Inc. with Busboy Productions and Spartina Productions
Chuck O'Neil for The Daily Show With Jon Stewart, "Show 20103" from Comedy Central, Central Productions
Amy Schumer and Ryan McFaul for Inside Amy Schumer, "12 Angry Men Inside Amy Schumer" from Comedy Central and Jax Media
Jerry Foley for Late Show With David Letterman, "Show 4214" from CBS and Worldwide Pants Inc.
Dave Diomedi for The Tonight Show Starring Jimmy Fallon, "Show 203" from NBC, Universal Television and Broadway
DIRECTING FOR A VARIETY SPECIAL
Natalie Johns for "Annie Lennox: Nostalgia Live In Concert" from PBS, A Tricycle Logic Production in association with Blue Note Records and THIRTEEN Productions LLC for WNET
Louis J. Horvitz for "The Kennedy Center Honors" from CBS and The Stevens Company
Hamish Hamilton for "The Oscars" from ABC and The Academy of Motion Picture Arts and Sciences
Don Roy King for "The Saturday Night Live 40th Anniversary Special" from NBC, SNL Studios in association with Universal Television and Broadway Video
Glenn Weiss for "68th Annual Tony Awards" from CBS and White Cherry Entertainment
(Nomination list source: www.variety.com, www.emmys.com)
The 67th Annual Primetime Emmy Awards will be aired live from Microsoft Theater, Los Angeles, on Sunday, September 20 on Fox