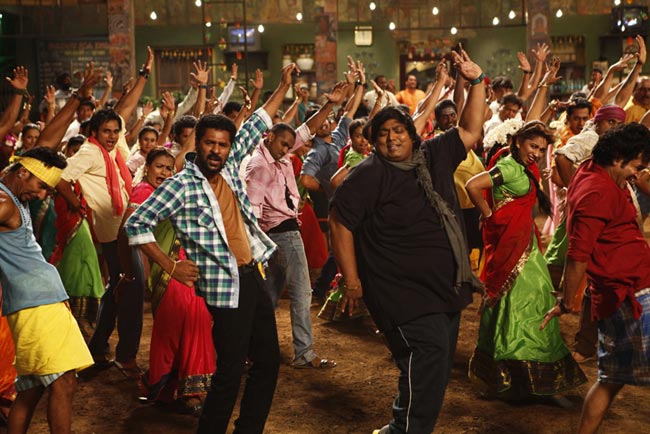 Dance is an integral part of any film, especially if it is a Bollywood film. From time immemorial, we have seen dance sequences in Indian films. Some of the great actors and actresses from the past were beautiful dancers, to say the least. Earlier, Indian movies were concentrated on dramatic situations and a melodramatic end. Gradually Indian films saw a rise in dance, as time went by, more and more films were introducing dance as a medium to convey feelings. But no film ever gained the tag of being India's first dance film.
As the Bollywood film industry entered into its Golden Era, the 21st century, focus was on to release dance based musical films, which didn't have a proper dance sequence, but romance followed on the footsteps of dance. There were dancing greats in the new century, Madhuri Dixit starred in a few dance based films. But all those films were not fully dance films. Films like Dil Toh Pagal Hai, and many more, had their fair share of dance performances, but they were basically romantic musical genres, which needed a medium to convey romance. And medium, the producers found was dance.
At the time when Bollywood was busy churning out remakes of petty south actioners, dance, or we can say a well-choreographed dance, began to fade out. Films had more of action sequences, rather than having a dance sequence. The Bhai of Bollywood, Salman Khan, began etching out some signature dance steps or dance styles through his actioners, almost all of which had a Bhai mandatory introductory dance sequence, in which he had performed his signature steps.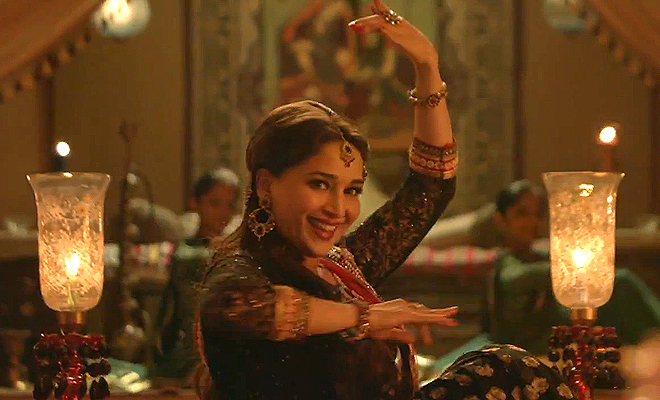 Even though Bollywood was blessed with the talents of choreographers Farah Khan, Terence Lewis, Ahmed Khan, Ganesh Acharya, Remo D'Souza, and more, the talents of these were heavily wasted. Prabhudheva mostly spent his time down south, his native place, in direction. The dancing talents of great dancers, such as Hrithik Roshan, Shahid Kapoor and many more, were just being used as a tool to lure audiences into their films as their films had at least one sequence showcasing the talent of these stars. Even Krrish had a spectacular dance sequence especially tailor-made for Hrithik. Kismat Konnection, a film which was heavily panned by the audiences and critics alike, for its unusual pairing of Shahid Kapoor-Vidya Balan, just had a dance sequence of Shahid to save its grace and make it an average fare. While Hollywood was producing some of the biggest dance film franchise in 'Step Up', Bollywood was busy in giving flops and some south remakes. Thus, dance had reached a stagnant phase.
It was at that time, that Remo D'Souza, who was the best choreographer of India, released 'F.A.L.T.U', in 2011. No wonder it had the weirdest of storylines, because it had the best dance sequence as its final act, of India. Though the film was panned by critics, the youth took a liking to it, and it emerged a sleeper hit of the year. Thus, Bollywood witnessed what was actually called a stylish and well- choreographed dance.
Remo D'Souza, who had judged many Indian dance-based reality shows in the form of Dance India Dance and Jhalak Dikhla Jaa, had a troupe of dancers with which he could make a complete dance film.
In 2013, India witnessed a dancing revolution, when it had got its first dance film, Remo D'Souza's ABCD: Any Body Can Dance. The film did not have familiar faces from Bollywood, except the villainous Kay Kay Menon. It was indeed a revolution, as till then, the makers had shied away from dance films, as it did not have an audience. True was that, but risks are to be taken sometimes. UTV took a big risk, in funding a dance based film, in India, where the audience were thoroughly been driven to masala entertainers, and that risk paid off well.
ABCD was a major hit of 2013. The film consisted of some spectacular dance sequences, some of them extremely breathtaking. And on top of it all, it was converted to 3D, to enhance the effect. No Bollywood stars agreed to be a part of it, so Remo had to do with choreographers (and too many of them) Dharmesh Yelande, Punit Pathak, Salman Yusuff Khan, and foreign dancing star Lauren Gottilieb, with help from seniors Prabhudeva and Ganesh Acharya. The film revolved around a dance teacher (Prabhudeva) who was ousted by his head (Kay Kay Menon) from a dance academy he had set up. Teaming up with his friend, he leads a team of talented dancers to victory at a national level dance championship.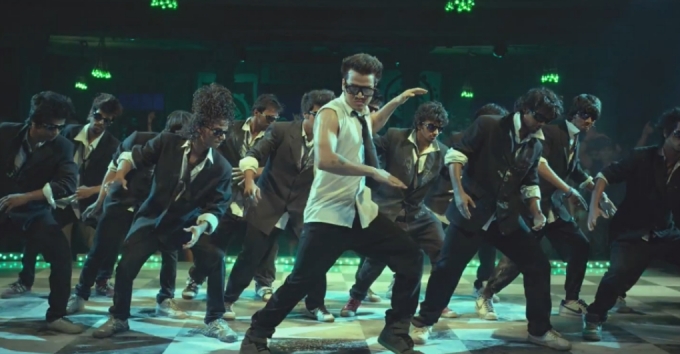 Though the film was a hit, it was panned by the critics for having a paper-thin storyline, and too many subplots which damaged the screenplay. The audience took a liking to it, but some even called it a blatant copy of the Step Up series. The 'Bezubaan' song was touted to be a perfect copy of the Step Up movies. The movie heavily suffered from the lack of a big star. That can be seen by the acting of the dancers. Overacting formed a great part of the movie, but the spectacular, to say the least, and numerous dance sequences more than made up for it. The film is heavily remembered for being India's first dance film.
After the world became witness to India's first dance film, more and more filmmakers began rolling out films having dance sequences. India also gave birth to some new dancing stars after ABCD. Varun Dhawan, Tiger Shroff, son of a legendary actor, among many more came into being with their respective films which worked wonders at the box-office. Tiger Shroff with his Heropanti, emerged as a dancing star with his great dance moves.
In 2014, Farah Khan released her direction, Happy New Year, which had a new genre to its name, a musical heist. It had its central theme as dance and heist as it revolved around a group of losers who take part in a worldwide dance competition to perform a heist of diamonds. The film was a super hit in India and overseas alike.
After the 2013 hit, Remo had announced plans for a potential sequel, which would be based on a true story. ABCD 2 released on 19th June, 2015, to be one of the biggest hits of the year. It was released among much hype and speculation. The mind blowing trailer released two months before the release, and the presence of young and emerging stars, Varun Dhawan and Shraddha Kapoor, along with a host of dancers took the film to an all new level. And on top of it all, it was shot in Las Vegas.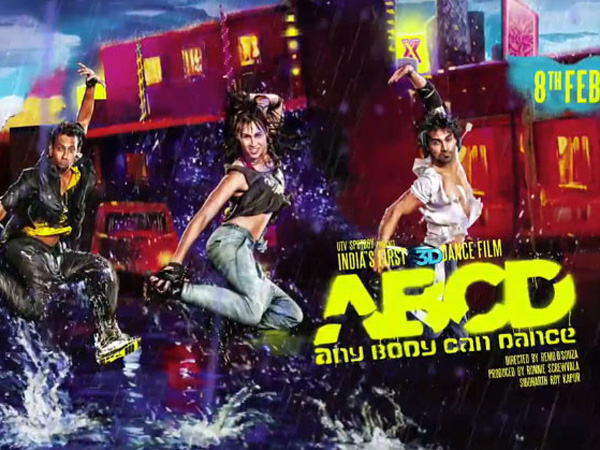 The direction was better this time, the dance sequences had a taste of grandeur in them, the cinematography was top notch and the locales of Arizona in one of the many song sequences, and Vegas, all helped their part. This time, the story was good, the dance performances and the music was outstanding, and the result was great. The film was based on the real life story of two people, Suresh and Vernon, who, after being ousted by a dance competition on grounds of plagiarism, blatantly copying of the dance routine of Filipino All Stars, put together a team of local dancers from Nalasopara, Mumbai, to reach the finals of the World Hip Hop Competition to be held in Vegas.
For the first time ever in an Indian film, true reality was shown. I am not going to spill much details about it because it would be a spoiler for most of the viewers. ABCD 2 entered the much hyped about, 100 crore club in India, becoming only the second film to do that in 2015 since the time of its release. Even the critics praised the grand look of the film this time. The presence of stars added to its kitty, which was seen lacking in the first film. One review, in a positive review about the film compared ABCD 2 to Shah Rukh Khan's Happy New Year, as "While Happy New Year was a torture, ABCD 2 is a film Bollywood would be proud of producing any time". The audience took a liking to the film immediately at the time of the release.
Numerous dance sequences and the style helped the cause. Varun Dhawan was praised for his dancing, but the dancers in the film, and there were all of them, Punit Pathak, Dharmesh Yelande, Raghav Juyal, Sushant Pujari and Lauren Gottilieb, were excellent.
Finally it was clear that Indian filmmakers would be keen to fund these kinds of films after the success of ABCD and the grand success of ABCD 2. It is good to see that India is finally moving out of the stale formula of remaking south blockbusters and making films having more content, and moving to a new genre of films, dance. Not many dance films see the light of the day. Bollywood should be proud of Remo D'Souza of creating a whole new generation of films for India having dance as its central core.