When you hear this word SUV, what are the things that first comes to your mind?
Big Car, big wheels, muscular, high power, macho looks, 4×4!
Well, the guys from Tata just came up with a perfect SUV with excellent off-road capabilities. Tata Hexa is set to open for bookings by the end of this year, and delivery is expected in early January next year.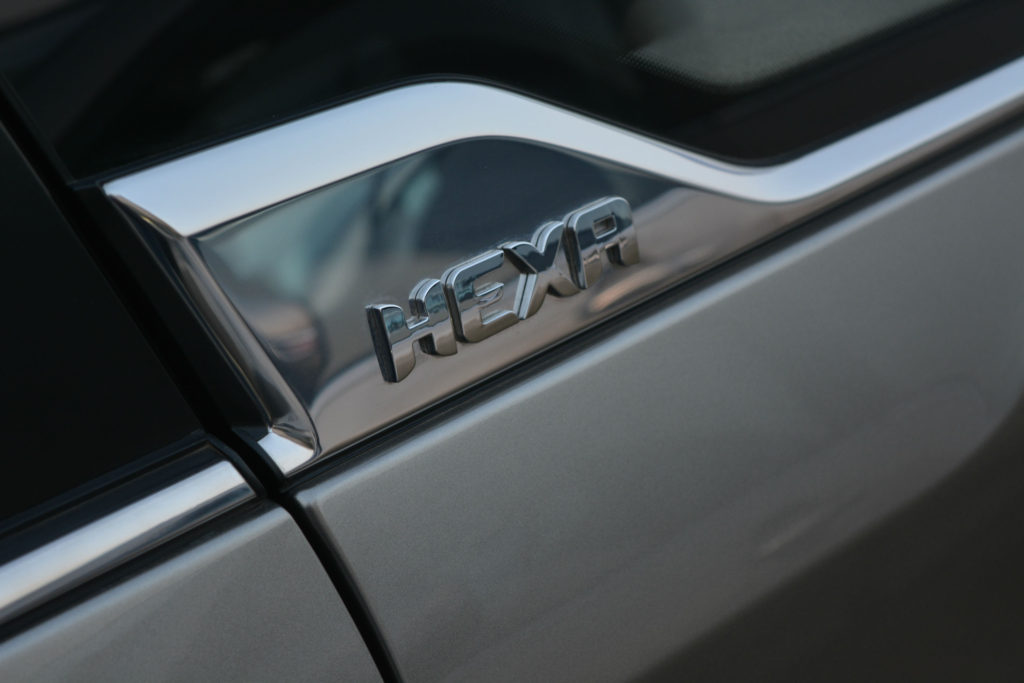 I was invited to the pre-launch and test drive event for Tata Hexa. And in short, Hexa is a beast for anyone who is looking for a feature packed off road SUV. You will fell in love with this car when you put your eyes on it for the first time. With having great and muscular looks along with 19-inch alloy wheels, this car is a treat for your eyes. All thanks to awesome folks at design team behind this car.
Exteriors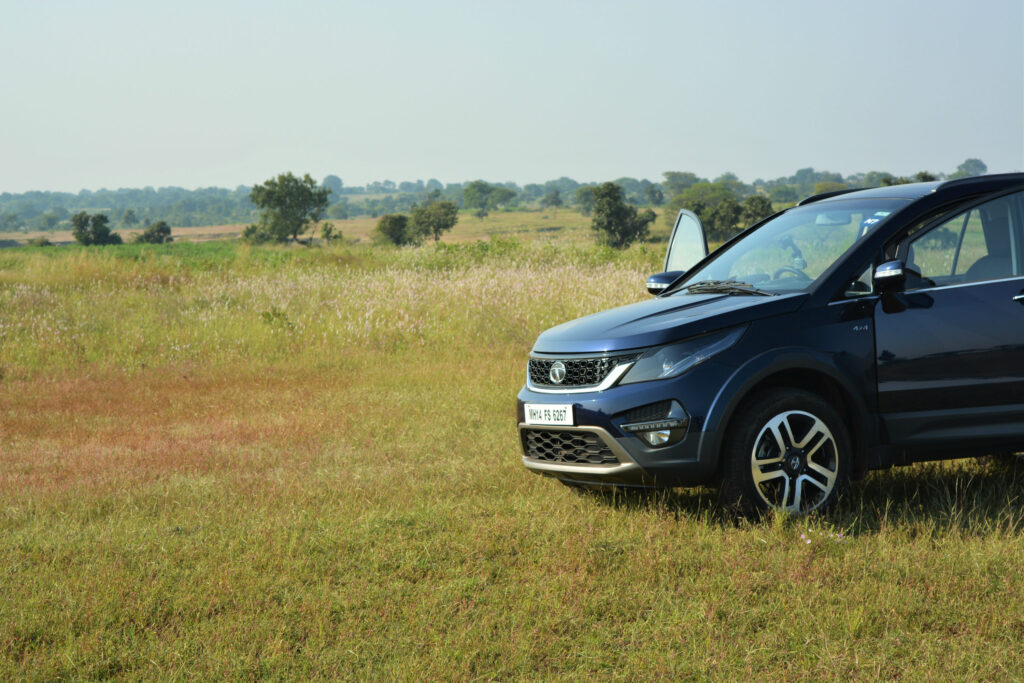 Exteriors of this SUV are exquisite. Dual tone bumpers, humanity grill and the Tata logo in the front looks great. The 19-inch alloy wheels with classic 5 spoke dual color design make it even more awesome. It also has the sloping roofline that travels directly from the front to the end, which makes this car aggressive looking.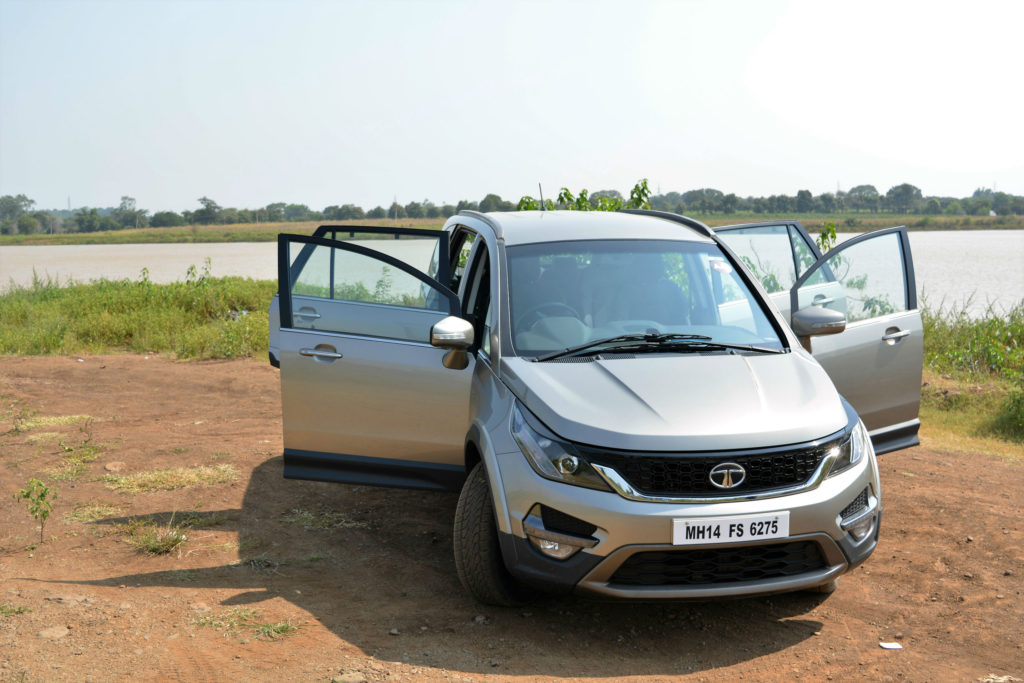 At the back, we have dual chrome exhausts along with full led tail lamps. I am a big fan of twin exhausts, and this car is a delight in every way. Although, the Hexa logo is a bit smaller and they could have made it a bit bigger but anyways its great.
Interiors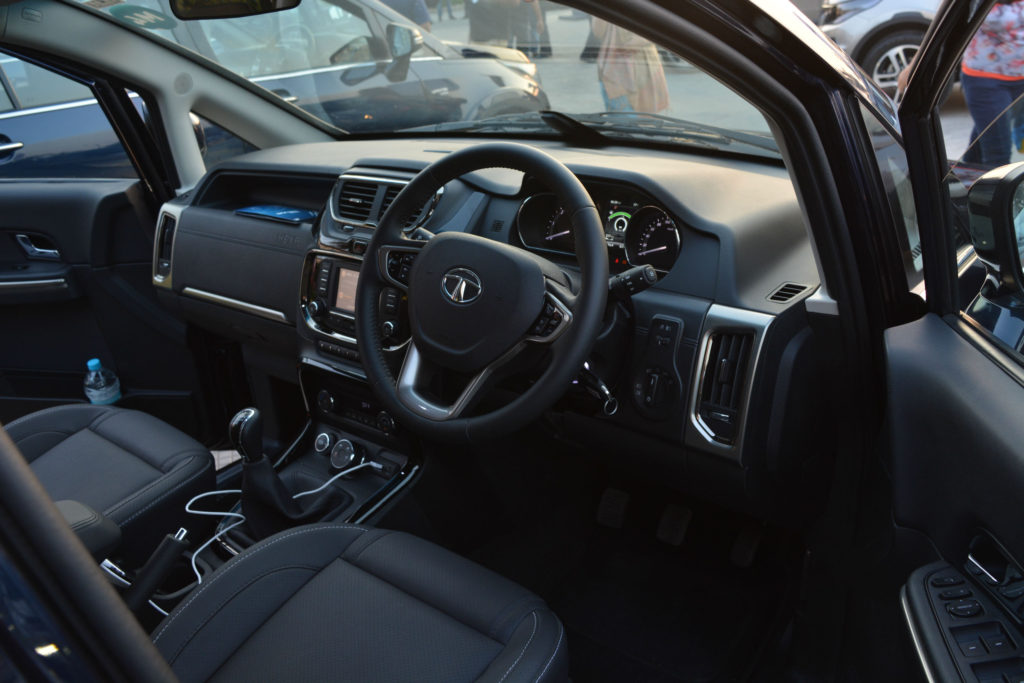 Oh man, I am in love with the interiors of this car. Such soft, comfy and feel good seats. The dashboard is made correctly with right alignment of different items. AC controls are comfortable and come with an auto setting which adjusts the vents air according to the temperature. Touch enabled stereo and navigation panel is awesome. You can connect your phone via USB or Bluetooth. It has a Connectnext infotainment system with powerful stereo and navigation along with a few apps.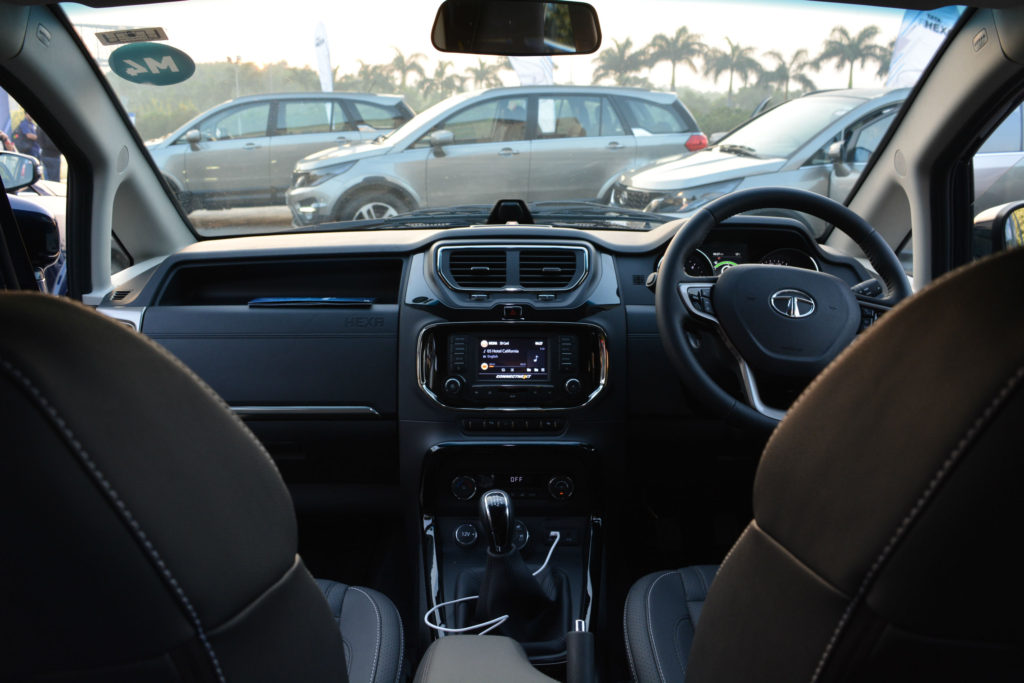 As a music lover, the most exciting thing in the car was the speaker system. With a ten speakers JBL system, all you can say is wow! You will feel like you are in a studio and the sound quality is a class apart. It includes 4 speakers, tweeters and 1 central speaker, sub-woofer and an amplifier.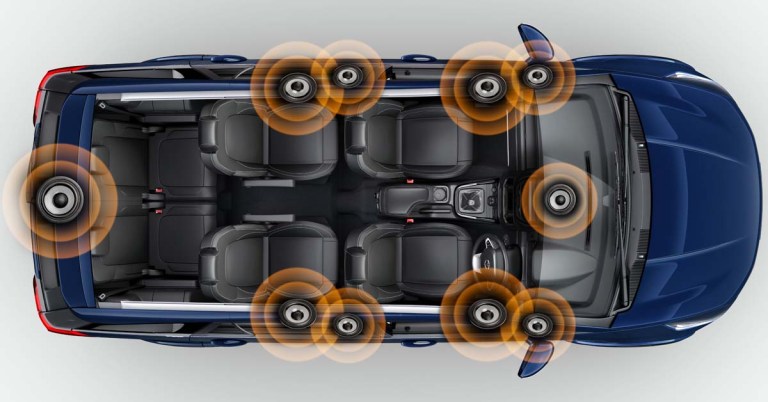 Driving Modes
The car is available in two variants, manual transmission, and automatic transmission. The manual transmission comes with 4 driving modes.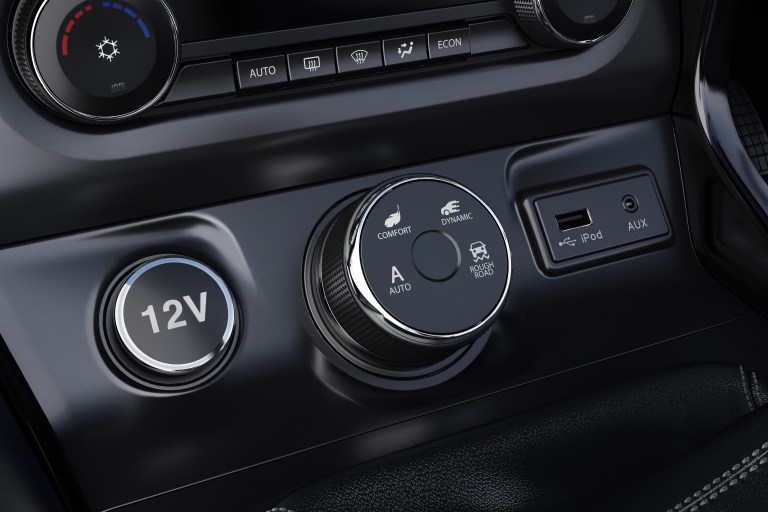 Auto Mode – As the name says, the car system automatically senses the conditions and adjust the setting according to them
Comfort Mode – this mode for your long highways smooth drive, it also keeps a watch on fuel economy
Dynamic Mode – With Hexa's ESP system, this mode will help you with the tricky curvy tracks, drifting is a bonus
Rough Road Mode – the most exciting one for your off-road experiences, it provides perfect power, control, and stability for the car
The manual transmission comes with six gears and an all-wheel drive i.e. 4×4 capabilities.
The automatic transmission lacks these modes as well as it doesn't come up with 4×4 wheel drive. Rather than that, it has a sports mode which is similar to dynamic mode. Along with that, one interesting 'hidden' mode in automatic is the race car mode, which activates under certain conditions. There is no particular button or knob for that. So, be sure to check that out when you test drive this vehicle.
Safety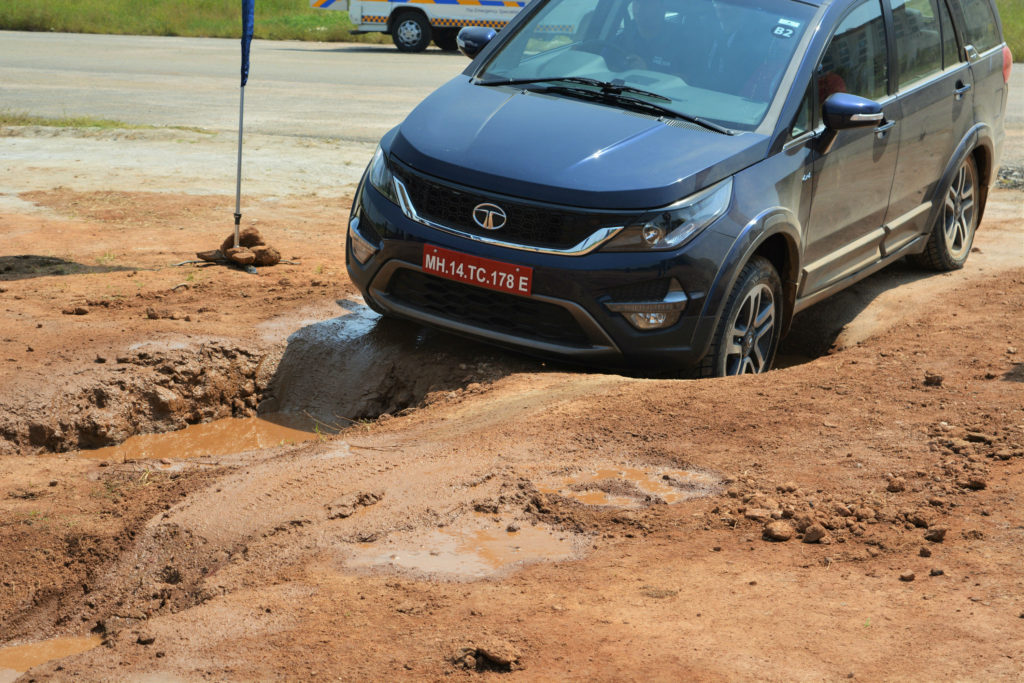 The car is equipped with six airbags. Is also have ABS with EBD. Hill hold control and hill descent control are also very helping while driving up and downhill. Traction control system prevents excessive wheel slip which was tested on an ice slab. The car has already been to various tests and extreme conditions traveling over 800K km across the globe.
Key takeaways
Off road capabilities
Exciting design
Comfortable and silent ride
Drive modes
Safety features
Lovely interiors
Build quality
Speaker system
Final verdict
It is a perfect car for someone who is looking for a feature packed powerful SUV vehicle which can also perform well under off-road conditions. It's a big yes from me if the price range is below 15 lacs. This car will be an excellent competition to XUV500, Innova Crysta and may be Creta.