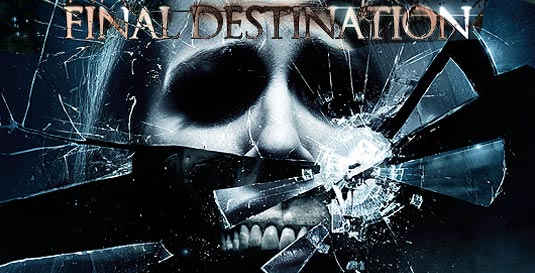 Stars: Ali Larter, Devon Sawa, Kerr Smith
A sleeper hit that has gone on to spawn no less than 5 sequels (yes, there's a Final Destination 6 set for release in 2017), Final Destination is pure teen-horror goodness wrapped in an innovative story, featuring a nice bunch of eye candy, and a touch of cheesiness thrown in for good measure.
Everybody's favourite nightmare, being involved in a plane crash, is turned on its head in this unique take on destiny. The story centres around Alex (played by 90s crush Devon Sawa), a high school student at Mt. Abraham. In the opening scenes of the movie, Alex and fellow students from his school, including Clear (Ali Larter), Billy (Sean William Scott), and Carter (Kerr Smith), are preparing to board a flight to France for a scheduled school trip, Flight 180.
After boarding the flight, the students settle down into their seats, getting to chatting, listening to music, and throwing things around, as kids do. Soon after, the plane takes off and a series of events occurs, which then culminates in a midair explosion, complete with people being sucked out of their seats, and mayhem all round. Alex wakes up, and we realise it's all a dream, but then scenes from the dream start being played out in front of our eyes causing Alex to start panicking.
Alex's kerfuffle and mad, wild insistence on the plane blowing up ends up with him and a handful of other students getting kicked off the flight just before take-off. While they're standing around the airport wondering what the hell just happened, they then watch in horror as the plane does indeed blow up, in midair, just as Alex has been insisting.
What follows is not what you would expect though. While you might think that Alex gets premonitions as he sleeps, this is not the case at all. As his classmates who survived the crash start dropping one by one in seemingly inconspicuous circumstances, something far more sinister seems to be happening.
While we won't spoil what happens next, what we can say is that there are some interesting questions to ponder about the question of fate and destiny, some very clever escaping death scenes, a love interest, and a whole lot of edge of your seat thrills.
The bunch of students that escaped the plane crash the first time around have that great mix of high school archetypes, The Breakfast Club, and play them very well. Clever script writing, and great direction and acting elevate it above your regular high school student horror flick that we've come to know so well over the years.
It's not hard to see why this originally somewhat overlooked movie has gone on to create such a lasting legacy. If you haven't yet caught Final Destination, then it's time that you give it a spin. While we can't vouch for the quality of its successors, you're sure to get something out of this clever popcorn flick.