Probably this should have come before Onam, but nevertheless it is better to be late than never. So its high time that we start talking about Malayalam cinema.
Yes. Mollywood has been an integral part of Indian cinema for the past few decades but it has been in the shade for a long time under Tamil,Telugu and Hindi cinema.
Although the industry's gross box-office is smaller, when compared to larger market driven Indian industries such as Hindi cinema, Telugu cinema, and Tamil cinema, Malayalam films have gained unique recognition in world cinema for their technical finesse and craft. Malayalam films are released in India, and a handful of them are being released in the Persian Gulf, United States, Australia, Germany, and U. K 
The fact that in the past 10 years, more than 70 malayalam films have been remade or dubbed in various languages like Hindi,Tamil,Telugu,Kannada,Marathi,Bengali,etc. gives a clear picture about Mollywood.
It also has its fair share of popular actors such as Mammooty, Mohanlal,Nivin Pauly,Prithviraj,Faahad Faasil to name a few.
Salim Khan's Adaminte Makan Abu was chosen as India's official entry to the Academy Awards to be considered for nomination in the Best Foreign Film category for the year 2011.
Here are some of the top notch Malayalam films which have been a revelation of sorts for the audience after seeing the stereotypic commercial masala entertainers from other industries.
Dhrisyam
IMDb summarises the movie as "Desperate measures are taken by a man who tries to save his family from the dark side of the law, after they commit an unexpected crime." The whole movie is surrounded by a cable operator and his family. This suspense thriller kept the viewers at the edge of their seat. The film was also remade in several other languages including Tamil and Hindi.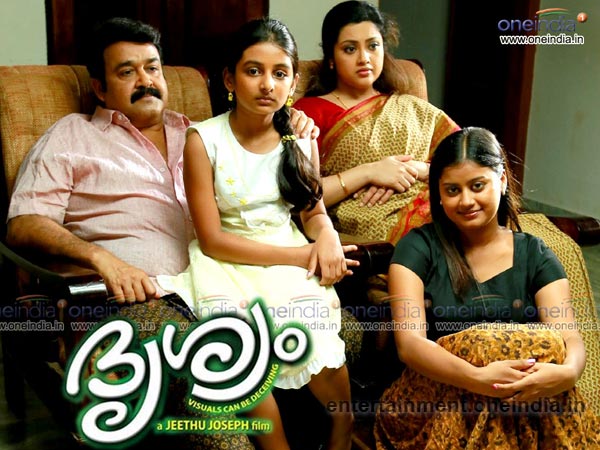 Manichitrathazhu (The Ornate Lock)
A young couple move into an ancient mansion that is believed to be haunted and soon after sinister things begin to happen. A simple synopsis, but the way Fazil executed this 1993 cult classic psychological thriller is definitely "the" movie to watch before you die. Real cinema lovers should definitely watch Manichitratazhu even though its remade in all possible languages. Manichitratazhu has its true essence which cannot be found in any other language versions. This movie won two National Awards including Best Popular Film Providing Wholesome Entertainment and Best Actress Award .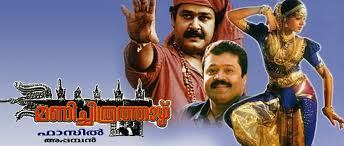 Bangalore Days
Bangalore Days is the story of three cousins who set out to fulfil their Bangalore dreams. This simple but aesthetically shot movie is blessed with brilliant performances by all the lead actors. The relationship between three cousins acted by Dulquer Salmaan, Nivin Pauly and Nazriya Nazim and how Bangalore changes their lives drastically touched audience. Director Anjali Menon gave this film a youthful, colourful and peppy feel.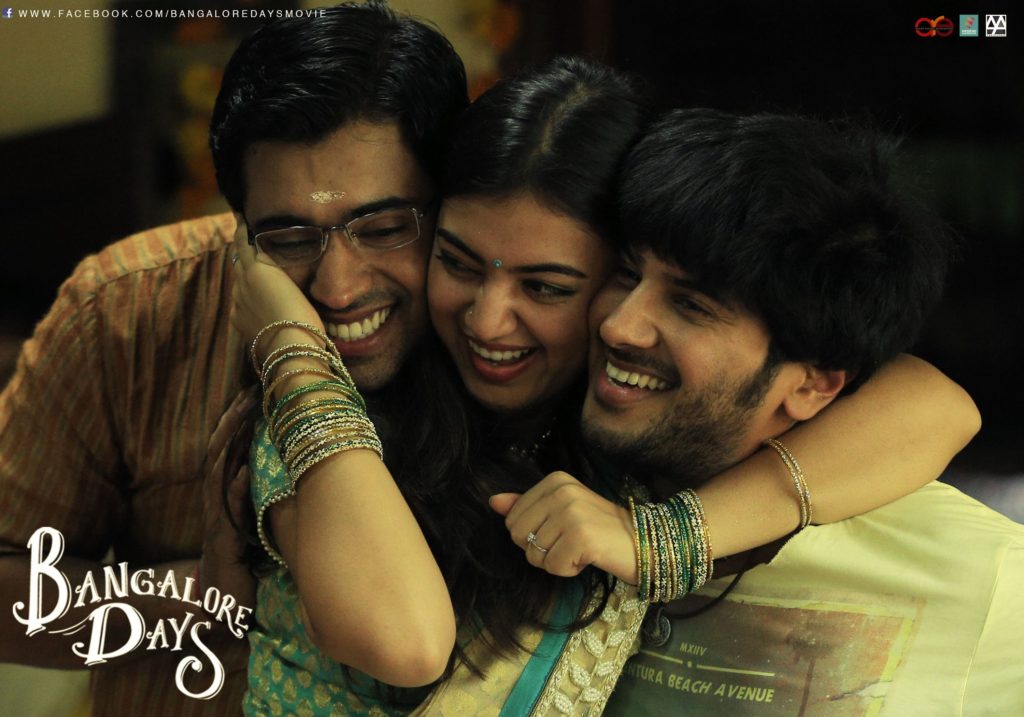 Pazhassi Raja
Kerala Varma Pazhassi Raja is a 2009 Malayalam historical drama based on the life of Pazhassi Raja, a Hindu king who fought against the British in the 18th century. This was another outcome of the beautiful combination of director T. Hariharan and writer M.T. Vasudevan Nair. The vibrant sets and ensemble cast gave this film a cult status. Kerala Varma Pazhassi Raja stole the night at awards show and was hugely appreciated. It won several National Film Awards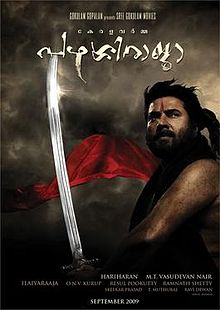 Kilukkam
This 1991 released blockbuster Kilukkam directed by Priyadarshan became a cult and is still enjoyed by the viewers during the telecast of the movie. The movie was a huge success at the box office and highest grosser in 1991. Now the film is quite widely regarded as one of the greatest comedy films made in Malayalam and is considered as a classic movie. It won five Kerala State Film Awards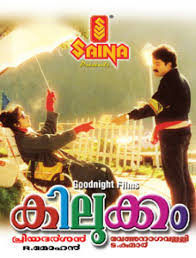 Sandesham
A satire of contemporary Kerala politics where brothers turn local leaders of rival parties, causing distraught for their aged and once proud parents. This 1991 release directed by Sathyan Anthikad was released at the perfect time when youth were entering politics in a huge way. Actor-writer Sreenivasan wrote the script of the film. Fantastic acting by Jayaram and Sreenivasan and the comedy blended with emotional and serious scenes made this movie one of the cult classics ever made in Malayalam cinema.
Premam
This coming-of-age musical-romantic comedy drama film written, edited, and directed by Alphonse Puthren is a three-part portrait of the lead finding his true love. The film starred versatile Nivin Pauly, Madonna Sebastian, Sai Pallavi and Anupama Parameshwaran in the lead roles. The film had a theatrical run of 151 days in Kerala and 259 days in Chennai, Tamil Nadu. The film received positive critical response, with praise for direction, acting, cinematography, editing, humour and songs , making it a cult hit. This movie was also one of the accreditations that the Short Film directors too can make it big on the Silver screen  and opened up opportunities for them.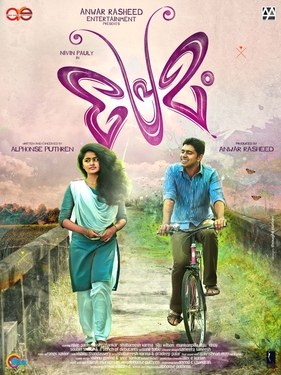 So, why wait? Grab your popcorn and watch these movies in your home screen. Magizchi!