Karan tells Prem to return to India. Simar requests Karan to at least taste the Ladoos. He agrees but puts a condition- If he does not like the Ladoos, Simar will quit the job.
I'd like to clarify that the above mentioned text is by no means a figment of my twisted imagination. Such a thing exists, and is in fact a synopsis of an episode of a highly popular Indian TV soap series.  And this was published in a leading Indian newspaper. That's right. And this isn't even a one off thing. This is just the tip. The tip of an iceberg called 'The Indian Television Soap Industry', which is sinking all vessels of quality television content that want to sail in this big ocean we call, Entertainment. Truly, the idiot box has never been this, well, idiotic.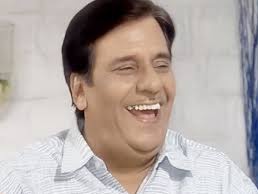 So where has all the quality entertainment gone? 90's was a glorious era of TV series like Nukad, Dekh Bhai Dekh, Byomkesh Bakshi, Shriman Shrimati, Mahabharata, Zabaan Sambhaal Ke, Malgudi Days and so many more. From these gems, we've gone on to Saas Bahu soaps and comedy shows that look more desperate than funny. Again, where has all the good stuff gone?
So while Indian TV soaps hogged all prime time slots and TRP's, the more innovative and creative show ideas carved out a niche on the biggest platform in world entertainment- The Internet. Youtube has been nothing less than a blessing from above for these creative ventures, and they've made the most of it by coming up with some of the most brilliant content that Young India deserves to watch. So open up that Youtube search bar, as we bring to you the best Web Series that all Indians should definitely try watching-
BAKED
A web series on three Delhi University guys who share the same apartment. Add a beautiful  girl to this equation, and you've got the most clichéd story in cinematic history ever. And that's why we dismissed off Scoopwhoop's 'Baked' as just another DU story. That's before we watched the first episode. From there we embarked on a journey with an unusual yet laughable trio, who happen to run a late night eatery joint. Baked touches a lot of bold topics in our society like homosexuality, physical disabilities to name a couple, with a generous dose of humour. Over all, a very well cooked story.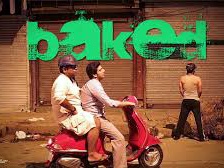 CHAI SUTTAH CHRONICLES
When we're talking about online web series, how can we not talk about TVF? These guys in all true sense brought online viral content into main stream entertainment. Two of their series- Pitchers and Permanent Room-mates have been gigantic successes. But before they hit it big with these two, they had another brilliant series going big on their channel. Chai Suttah Chronicles is an almost linear story of a bunch of Yuppies who find solutions to their more quirkier set of problems in life, over hot cups of chai and puffs of cigarettes. This one is more of a cult favourite than a viral one.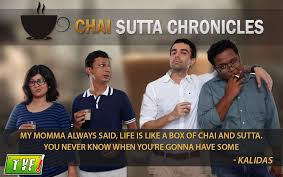 EVERY INDIAN HUSBAND
Well, the name of the series couldn't be any more obvious to tell us what it's all about. However, one thing we couldn't make out was how enjoyable the series would turn out to be. Peppered with fresh jokes and funny situations, this one is a modern take on Indian marriages. A much wholesome and amusing alternative to any soap series you'd find on TV.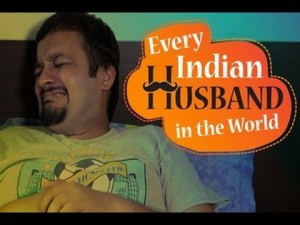 BRING ON THE NIGHT
Talk about a web series on entrepreneurship and TVF comes to mind. However, there is another series that comes from the studios of , wait for it, MTV!, that brings to you one of the best entrepreneurial stories about a bunch of high flying guys who plan to make a club out of a 200 year old heritage building in Mumbai. One of the best things MTV has probably done in recent times (I actually meant ever).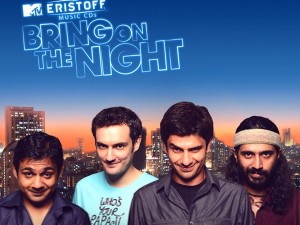 MAN'S WORLD
While AIB made a parody song on Yash Raj being uncool and anti-youth, his banner of youth centric films called Y films(could've been a bit more creative here), they did actually come up with an extremely refreshing series called Man's World. It revolves around a man who gets transported to a parallel universe where the society is female dominated. While it may again sound like a very used up storyline, it does strike a chord and drive across its message nicely. And Yash Raj, being Yash Raj couldn't resist adding a few cameos with some Bollywood actors in it. Still, warrants a watch.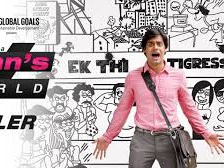 WRITER'S BLOCK
While the story is based on a group of people in America, it's very much an Indian venture. The storyline follows the attempts of a group of Indian-Americans pals, trying to come with successful ideas for making a great TV show. The humour is strong with this one.
TVF PITCHERS
While it seems almost futile to write this one in the list (probably everyone must have watched it already), we kept this nonetheless for the benefit of the very few, who still haven't watched it. Because it's not often that we come across entertainment that not only entertains, but inspires as well.  Go catch up on the first season as everybody else eagerly awaits the second one. Thank us later.