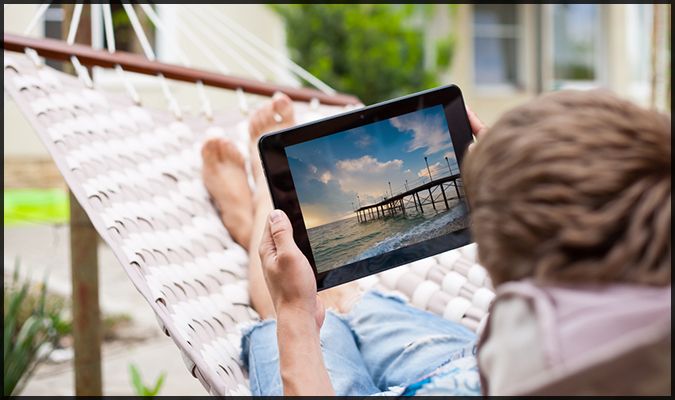 Traveling is an endlessly exciting and much-lusted-after pursuit. For young adults, it's almost a right of passage to jet off for a few months and explore the world. However, no matter who we are, every one of us enjoys a few home comforts now and then while on the road.
With the recent advances in technology over the last few decades, now it's easier than ever to curl up in the quiet corner of your hostel or hotel room and catch up on your favorite shows and movies. However, some are shocked to find that they can't gain access to their favorite streaming sites when overseas.
What's the Problem?
In the simplest terms, the reason you can't access your Netflix account or steam lives shows from HBO is due to a concept called geo-blocking. For a whole plethora of reasons, certain sites and domains on the internet are subject to this type of censorship based on geographical location.
Sometimes it's to do with the licensing laws of the shows you're watching, others it's to do with the government laws of the country you're in, occasionally it's simply down to companies realizing they can make more money by forcing multiple subscriptions. Whatever the reason, it can be extremely frustrating when you've put aside a few special hours to chill out and catch up on the latest episodes of your favorite shows.
How Does It Work?
But how do they know where you are, I hear you ask! Geo-blocking works by identifying the IP address of your device, which is determined due to the point of internet you're connected to. By having this address, it allows you to differentiate yourself from other devices connected to the greater network and therefore lets you communicate with other computers all over the world.
Unfortunately, this IP address means that providers can easily identify which country you're in, and by blocking all the addresses within a certain area, they can easily geo-block content.
What's the Solution?
Luckily, there's one foolproof method that will work for Netflix, Hulu, iPlayer, NowTV and any other streaming service you can think of. A Virtual Private Network is a handy program package that was originally used in offices to create a secure internal network but had been adopted by travelers to allow to gain access the blocked internet sites anywhere in the world.
A VPN works by linking you to the VPN server before connected to the net. This means that your actual IP address is hidden, and you adopt the address of the secondary server instead. Not only does this mean you can browse without any restrictions, but it also encrypts all of your data and adds an extra level of safety to your device—which is a bonus for any traveler.
…But Didn't Netflix Change Their Policy?
Netflix and VPN's has been an ongoing debate over recent years, as the company has fought to negate the need for their use and offer their content worldwide. As of January, a massive shift occurred as they secured deals with countries around the world and now offer accounts to everyone, no matter which country you're in.
However, this doesn't mean the struggle is over for travelers! The Netflix on offer varies dramatically depending on where you are. While an American account will grant you access to 6,995 of your favorite shows, if you're an Italy, you'll only receive a meager 1,425. So if you don't want to find yourself with access to your favorite show one week, but not the next, a VPN is still, by far, your best bet.
Which VPN Should I Choose?
There's no hard and fast rule when it comes to choosing a VPN. However, there're a few factors worth considering. Firstly, it's important to choose a VPN server that will mimic your location in a country of your choosing. For example, if you're trying to gain access to your American Netflix account then there's no point opting for a server that will make the internet think you're in Germany!
Second, it's wise to consider cost. While a free VPN may automatically seem like the best option, they regularly stop working and have no customer service available if you do run into problems. Obviously, if you don't have the funds for anything better then go for it, but if you have the cash to spend a bit more then it's recommended you do. Check out a good VPN review site, to find more about what options are out there!
Traveling doesn't have to mean you miss out on all those home comforts you enjoy back home. Now, more than ever before, it's easy to take all your guilty pleasures with you on the road. Plus, movie marathons are a great way to make new friends in strange places! With these helpful tips you can easily access whatever show you want, no matter where you are, so don't hesitate to get set up before you set off on your next adventure!
About the Author: Isa is a freelance writer and blogger who is proud to combine her two greatest loves: entertainment and technology. She is also interested in using new technologies to make the world of entertainment that much more entertaining.