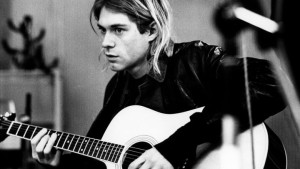 I'm so happy 'cause today I've found my friends….
They're in my head
Kurt Cobain
On February 20th, thousands and thousands of tribute messages will flood social media, in remembrance of a great Rocker of the 90's era. Okay, let's be a little realistic here, he wasn't exactly a great rocker . He was THE great rocker of the 90's era. Kurt Cobain. The man who, with a couple of friends from Washington, ushered in the era of grunge and hard rock, and forever changed rock music as we knew it. The man who would go on to become the biggest poster boy of alternative rock music ever. And yet, as a man with so much recognition, he was just an enigma in the eyes of the world. The paparazzi could never get enough of him, trying to cover every inch of his private life. And when news of his suicide came out in 1994, everybody was left astounded. A lot of unanswered questions. Everybody knew Kurt Cobain- The Showman. But nobody really knew Kurt Cobain- The man behind the stage.  And that's why Kurt Cobain's celluloid biography : A Montage of Heck is perhaps the most fitting tribute to the ex-Nirvana frontman, as it tries to answer all of these unanswered questions. Not about a showman, but of a 5 feet 8 inches tall singer/guitarist born in Washington, desperate to make a mark in the world. Here are some of its highlights that make it an absolute watch for all rock enthusiasts out there-
The Troubled Childhood

Kurt's childhood had always been a source of speculation. Kurt himself had admitted he had a tough childhood but that's just two words. For the first time ever, Kurt's parents are seen opening up about his troubled childhood, on how he led a reclusive life of an unwanted child. His loneliness as a child once led him to the brink of suicide as a young teenager. As more and more painful moments of Kurt's life are revealed, it also throws light on the meaning behind some of the most poignant lyrics he had written later on.
Nirvana's Formative years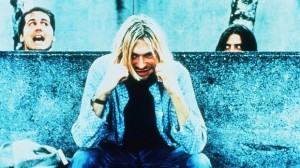 A janitor from a high school going on to form one of the greatest bands of all time. This is no Hollywood movie script, THIS IS Nirvana's journey in reality. From playing concerts for school kids in a 10×10 room, to jam-packed arenas in New York, Nirvana's journey is nothing less than remarkable. With some extremely rare never-seen-before footage of a young Nirvana, fans are in for a treat.
Kurt Cobain: The Real Deal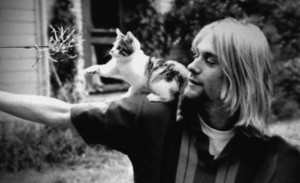 While Kurt Cobain was known as a symbol of Generation X for his don't-give-a-damn attitude and flamboyant antics on stage, he in fact was an extremely insecure and sensitive person. A person who was afraid every show night, that he might be ridiculed on stage. Friends and family members recount tales of Kurt as an extremely complex man, whose behaviour would sometimes border childishness. For many diehard Nirvana fans who idolised Kurt, there might be some shocking moments!
Kurt as a family man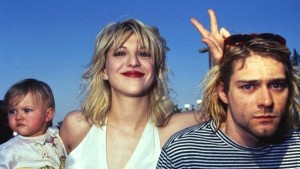 Perhaps the first celebrity power couple ever, Kurt's relationship with Courtney had been one of the most talked about things back in the 90's. And with blessings from Courtney herself, a lot of homemade videos of Kurt are revealed, as he talks candidly with his wife about his plans to give up his wild lifestyle and settle down for the sake of his daughter. However, it's also evident in his clips how badly the showbiz was taking a grip on him. Sadly, he could never escape.
Kurt's doodle diaries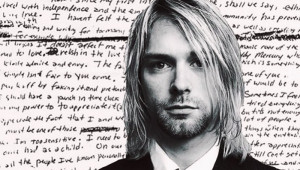 Perhaps the crown jewel of the biography: Kurt's collection of private diaries. From bizarre artwork, undiscovered song lyrics and to everything else that went in his head, all scribbled down by Kurt in his loopy handwriting, up for inspection. There is no greater insight to the mind of Kurt Cobain, as he'd poured all of himself in these diaries. The director does a fine job of incorporating these doodles through animation. An extremely pleasing result.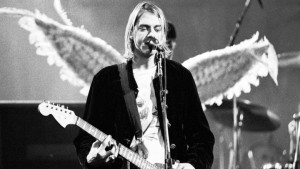 " It's better to burn out than fade away…"
For a guy who seemed to have it all: A blooming musical career, cult status among the fans and a newly born daughter, it was extremely shocking as Kurt Cobain ended his life in 1994 by blowing his brains out with a shotgun. It resulted in the most mysterious and talked about events in the entire musical timeline.  But finally, Courtney Love talks out about Kurt and what exactly was transpiring in his head, that made him take that extreme step. Finally, some light is thrown on a subject that baffled and saddened rock fans all across the globe, making 'Montage of Heck' one biography that you simply cannot afford to miss.