India's billion-dollar Hindi movie industry produces hundreds of movies a year, most of which revolve around action-based themes with Bollywood masala which masses love. But that's not to say that the industry hasn't produced some incredibly moving films. These movies have induced tear-jerking laughter and tears themselves, leaving their audiences captivated and thoughtful. Here are the six most heartfelt movies produced by Bollywood in the last ten years.
Taare Zameen Par (2007)
One of the most sentimental movies produced in Bollywood, Taare Zameen Par tells the story of young Ishaan Awasthi, a child who apparently is an all-round good-for-nothing. Frustrated by his antics, Ishaan's parents send him to a boarding school, where his art teacher not only discovers his talents but also his deep-seated learning problems. The movie soon shifts focus to this wholesome teacher-student relationship. Nikumbh, the teacher, nurtures Ishaan to grow through the year.
This movie deals with some dark themes, like abuse and neglect, while also holding a mirror up to the education system in India. Subtly critiquing teaching and parenting styles which are prevalent across the country and often harmful for children, the movie also raises important issues of learning disabilities and learning problems, which often go undiagnosed. With some truly touching songs and exceptional acting from Darsheel Safary and Aamir Khan, Taare Zameen Par sends its message across beautifully: "Every child is special."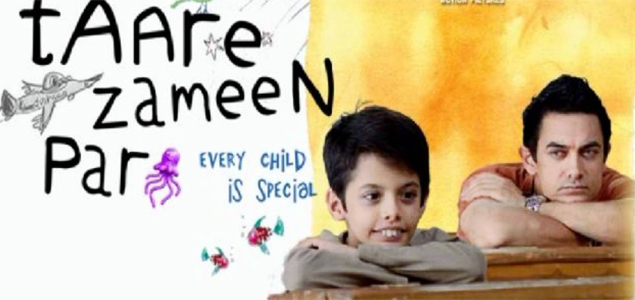 3 Idiots (2009)
Based on Chetan Bhagat's Five Point Someone, Rajkumar Hirani's 3 Idiots is one of the most internationally acclaimed Bollywood movies of our time. The movie tells the story of three friends, Rancho, Farhan and Raju, who embark upon the perilous journey of passing their four years of engineering college. Coming from three different backgrounds and with a variety of ambitions, strengths and weaknesses, the three friends face the trials and pressures of engineering colleges, and society, in India.
With inspiring characters and delightful humour, this movie is a great watch with friends and family. 3 Idiots is so relatable, in fact – not just to our audiences, but to audiences across the world – that it has been remade in Spanish for a wider view of the same problems faced by students everywhere. Reflecting on the Indian mentality of pursuing only medicine or engineering degrees, this movie provides for a great base to review the world around us, and raises awareness for some key concerns for the youth today in a personal and moving way.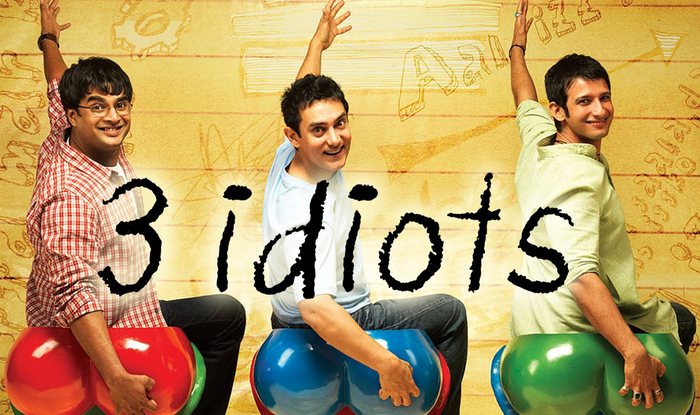 Udaan (2010)
This movie tells the story of Rohan Singh, a teenage boy who moves to the house of his abusive and oppressive father after expulsion from school. With a younger half-brother he wasn't aware of and an uncle and aunt his father doesn't approve of, Rohan finds himself alone and suppressed, with ambitions and interests clashing with his father's – the only dominant being in his life. Udaan is the story of his attempts to break free, the transformation of his relationships, and realization of independence.
Shocking, heartbreaking and utterly inspiring, this movie shows the fascinating story of a boy who finds himself cornered and yet manages to break out. A must-watch within families, Udaan is a hugely emotional and brilliant film with beautiful acting.
Zindagi Na Milegi Dobaara (2011)
Another movie about strong friendships, Zindagi Na Milegi Dobaara is possibly the most fun-filled movie on this list. Staying true to its title, is about living life in the moment and doing it with pleasure. Kabir is set to get married, and his friends Imraan and Arjun take him out to his bachelor party: a fantasy vacation in Spain. A plot mingled with adventure and heartwarmingly real stories about family and friendship, this movie is reminiscent of good times and good decisions. While mistakes are made and fights are fought, the moral stays strong: with good relationships and shoulders to lean on, life's problems can quite easily be tackled. Zindagi Na Milegi Dobaara explores the various relationships and the challenges which come with them, and leaves audiences on a positive note about prospective futures.

Queen (2013)
When Rani dares to go out on a solo honeymoon after her fiancé cancels their wedding, she sets revolutionary feminist standards for women across India. Her trip through Europe with experiences of encountering strange people with great cultural differences teaches Rani whole new standards of living. Finding herself completely alone and in a different continent with cast differences, she discovers herself and becomes competent and independent.
Queen is one of my personal favourite movies of all time for its phenomenal ability to capture the nuances of the patriarchy most women suffer all across India. The beauty lies in the cinematography and the excellent direction of the film's flashbacks. A story which wide audiences can connect to with a delightful soundtrack, Queen became a crowd favourite. It's a great family film, filled with laughs and emotions difficult to describe in a single word.
Piku (2015)
Amitabh Bachchan and Deepika Padukone's on-screen duo of Piku and her father is an absolutely charming one. A quirky comedy about the relationship between a daughter and her father, whose eccentricities drive everyone crazy and confused, Piku is funny, emotional – and in places, quite gastric. Piku gives quick peeks into Bengali life and the clashes between modern attitudes and older mindsets, as well as explores the literal and metaphorical journey of an old man's way back home. Perhaps the most touching thing about this film is the beautiful depiction of the relationship between a daughter and her aging father.