This ABC television sitcom first premiered in 2009 to extremely positive reviews and ratings. The basic premise of the show was to portray ordinary American families and depict their daily lives with heavy dollops of humor and wit. Jay Pritchett, the patriarch of the family, his children Mitchell and Claire and their respective spouses and children form the main cast of the show. In the delightful format of a mockumentary, each of the characters discuss their problems and affairs with rib tickling honesty. The show also occasionally delves into serious territory with equal ease, as the less attractive and relatively darker parts of the protagonists' lives are represented with sensitivity and compassion.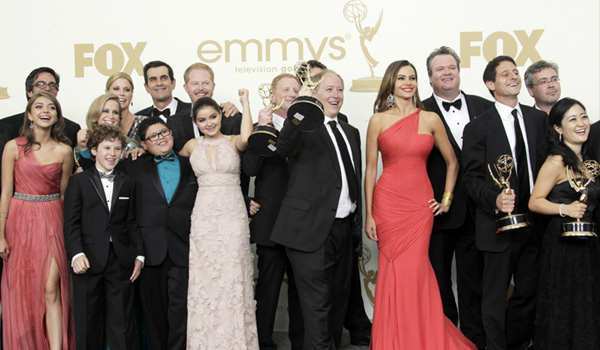 So with an immensely successful seasons 1 to 6 and an average worldwide viewership of over 11 million people, this show is perhaps one of the best comedy dramas we have seen in a long time. This show has also garnered many accolades including fourteen Primetime Emmy Award nominations. The cast and crew have gained critical and commercial fame. So while all seems to be rose hued with this program, there are in fact many faults and arguments which go against this massively popular show.
Checkout: F.R.I.E.N.D.S and The Big Bang Theory : A Crossover
From season 1 to 3, the show seemed like a breath of fresh air. The genuineness of the writing and the likability of the main characters combined with an element of realism made this show a viewers' favorite. However, post the third season, when the show had already established itself as a major participant in the playing field, the show began to receive criticism for any of its tropes and stereotypical depictions.
One of the biggest problems in the show in recent years was the decline in the standards of writing. The show went from riotously funny to disgustingly slapstick in its approach. The writers started capitalizing on what had worked before and this led to a repetition of jokes and a staleness in most of their comedy scenes. The scenes involving Gloria Pritchett lost their endearing quality as they focused less on the dialogues and more on making use of her body and nationality. As a feminist writer, I believe it is completely okay for a woman to dress the way she wants and express her sexuality on her own terms, however the character played by Sofia Vergara initially seemed to have no qualms about being an honest, quirky and fierce woman but somewhere along the line her spirit got lost as she became the kind of woman who would suppress her intellectual ability to protect the position of superiority of her husband.
Also Read: 2nd Longest Running TV Series on ABC Family – Pretty Little Liars
Not to mention, the fact that her Colombian identity is portrayed with an abundance of stereotypes and over the top ridicule. If one were to go by the show's idea of Colombians, one would think they are all cantankerous and juvenile criminals. There is no depth or reality to this kind of blatant prejudice. Another worrying issue is the depiction of homosexual love. Mitchell and Cameron as well as all their homosexual friends are more or less strictly depicted as one dimensional personalities. For the longest time no physical contact was shown between the two characters, even in private. And Cameron's mannerisms increasingly became unbelievable and over the top.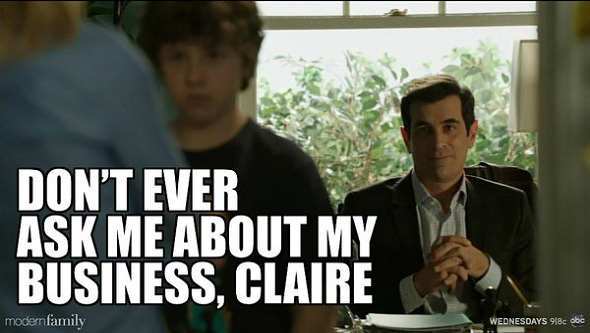 The treatment of the more serious issues also took a hit in the latter seasons. Alex's breakdown and need for psychiatric help was barely explored to its full potential. Haley's expulsion from college and the effect it had on her self esteem was also left untouched. Claire's reentry into the working world after being a stay at home mom or Jay and his issues with his children were all subplots of the show the resolving of which seemed contrived and fake.
So yes it does seem like this show has lost acclaim because of its fake writing. The characters seem more plastic and unoriginal than eccentric and lovable. But at the end of the day there are still things like Phil's super dad act and the relationship between Manny and Luke or Haley and Alex which make this show worth watching.There is still something comforting and occasionally real about these three (at times) dysfunctional family. If the writers stop trying to go for what will work and instead stick to their guts, then this show can recover lost credibility and authenticity. Before writing this article I was going to title it 'Modern Family: Is it still worth watching?'. But now that the show has just been renewed for a season 7, I think we all know the answer to that question.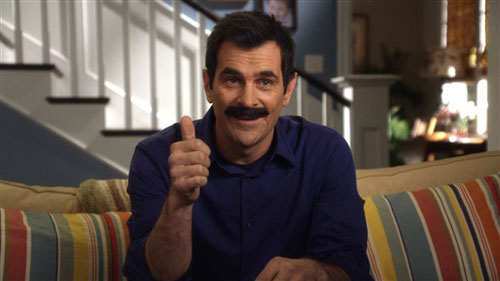 Another Show: The Newsroom: An Offbeat Political Drama