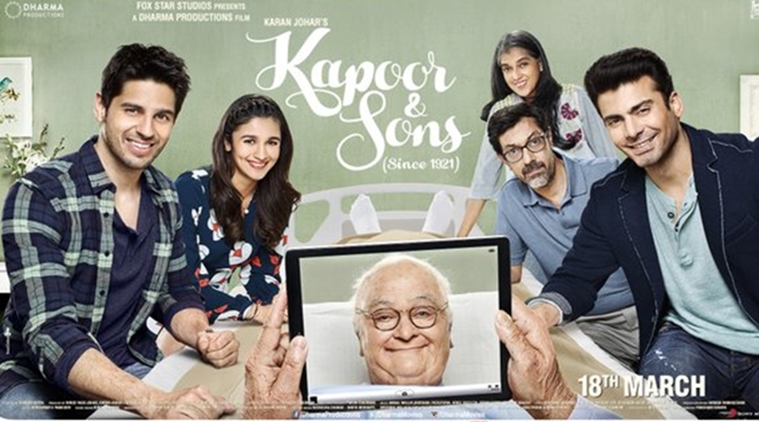 Kapoor and Sons is a beautifully shot, perfectly airbrushed family drama set within the hill station of Coonoor in southern India. Producer-Director Karan Johar is known for creating entertaining films gathering to all sorts of audiences right from India to the NRI's in the foreign lands. His films are better known for larger than life portrayal of our society. While most of his production films belong to romantic genre, there have been additionally few line of work to the family drama sort of audience. The variation can be seen from 'Kabhi Khushi Kabhi Gham' to 'We Are Family'. Their latest offering in this genre is 'Kapoor & Sons', which also reminds us of Hollywood film 'Sabrina'. The expectation level are high due to association of young heart throbs like Alia Bhatt, Fawad Khan and Sidharth Malhotra along with Badshah 'Chull'.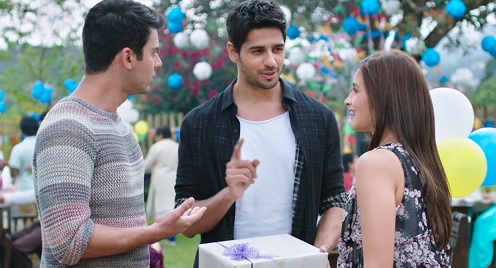 The Kapoor family has its issues, but these are issues apparently solvable with just one look at an old photo album or one heated outburst. Still, Batra creates a very watchable portrait of a house in crisis.
When Rahul (Fawad Khan) and Arjun (Sidharth Malhotra) return to their Coonoor house after their grandfather (Rishi Kapoor) has a heart attack, skeletons start tumbling out of closets. Dad (Rajat Kapoor) and Mom (Ratna Pathak) seem to be bickering all the time, and the already fragile relationship between the parents and the children becomes even more strained when they are all in the house together.
Rahul, a successful novelist living in London, is remarkably mature. Arjun is the black sheep of the family, the one who was never good enough and is always falling short of Rahul's "perfect" standards. He floats from one job to the other while harbouring dreams of becoming an author himself.