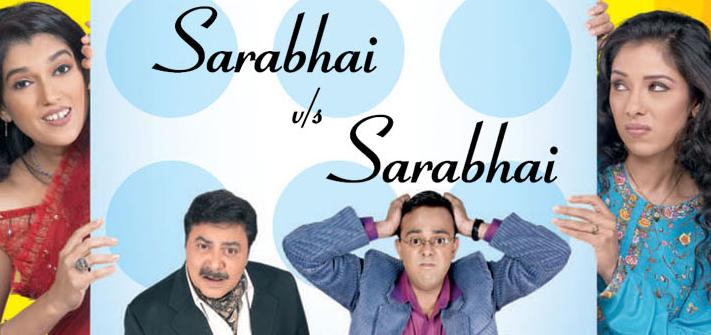 "Momma ka purse, jaise hospital ki pyaari nurse"
For those of you who immediately understood where this line is taken from, congratulations!, you are officially a child of the last decade. Indian television has given us some truly awful and melodramatic shows (e.g Ekta Kapoor's K series) and a variety of tasteless and misogynistic soaps. However, the other side of the coin has also proved that we can come up with intelligent and meaningful shows of substance. While these might be few and far in between, shows like Office Office and Instant Khichadi (although not to everyone's taste) were relatively better quality.
So if one were to sit down and compile a list of 'Best TV shows/ Comedies', there is one sitcom that would make an appearance everywhere. Sarabhai v/s Sarabhai, was a Star One production that ran from 2004 to 2006. It had a star cast and a very successful run of seventy episodes. The story line focuses on the lives of upper middle class folks of Cuff Parade in Bombay and on the idiosyncrasies and hypocrisies of the wealthy.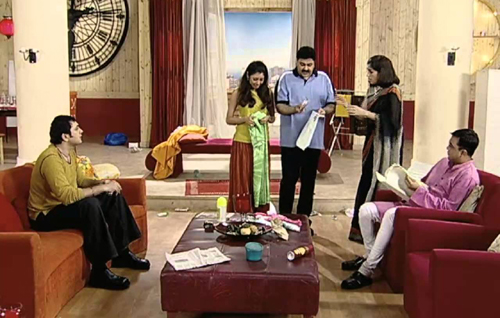 The beauty of the show lies in the fact that although it shows the lives of the so-called cream of society, a person from any age and belonging to any background can collapse with laughter until they have tears streaming out of their eyes. Each of the characters is well written person of substance. Rather than exploring themes like marriage and adult relationships in a conventional way, this show chooses the offbeat path and blurs the boundaries of traditionalism with modernity.
A personal peeve with this show is that like numerous others, it too focuses on the cold war between the mother-in-law and daughter-in-law, who are fighting for the attention of the hapless son/husband who is stuck in the middle. The son is portrayed as a completely sane and rational doctor who is the most sensible,whereas his mother and wife are both hyperactive and maniacal women who stay at home and argue over the household. This irritating subplot aside, this show has a new and fresh take on human interactions.
Directed by Deven Bhojani (who plays the role of Dushyant, better known as the tech maniac who says "I'll explain" at every given chance), the stellar cast consists of stalwarts like Ratna Pathak Shah and Satish Shah who light up the screen with their cackling chemistry,as well as lesser known actors with equally electric screen presence. The excellent writing, direction and background music have propelled the characters of Monisha, Indravadan, Rosesh, Maya and Sahil into household names. Any discussion on this show is incomplete without the inimitable dialogues where insufferable characters are writing exceedingly strange poetry about the price of vegetables. In fact one can discuss for hours on end about the middle class habits of Monisha or the high society sanctimoniousness of Maya.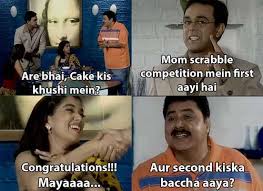 The supporting cast also add to the craziness of the show and make it a veritable buffet for a comedy lover.The sad thing is that despite being one of the most brilliant shows of all time, this show did not continue beyond a second season. This is highly ironic, as mediocre shows are being extended and renewed for a tenth season and a decent and well loved show is discontinued after its second. Anyway, for those of you get an urge to revisit the awesomeness of the Sarabhai's, there's always YouTube!