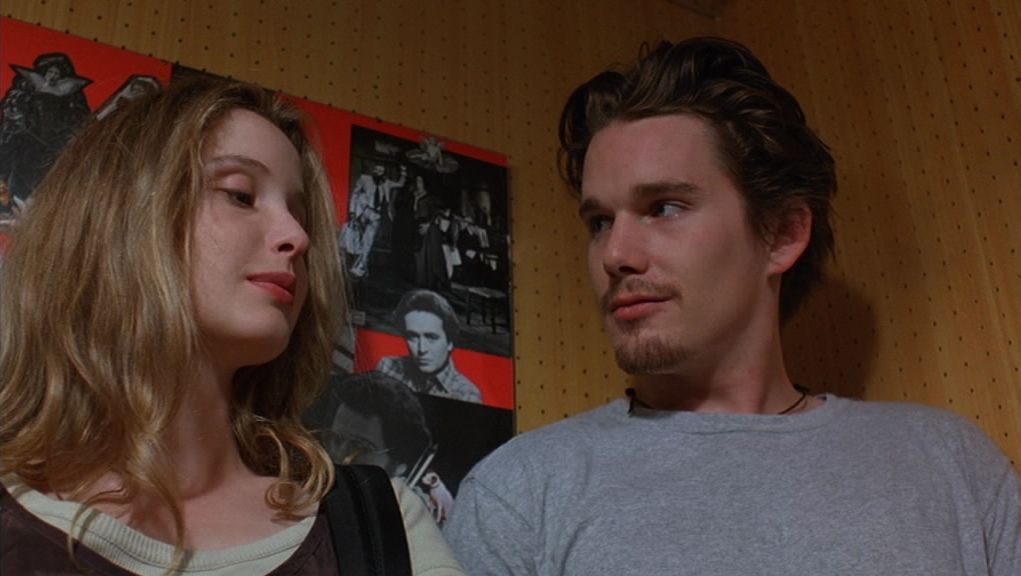 It's not like all the usual romantic films, Before trilogy is just simple, realistic and yet mesmerising. Most romantic films are about two people who just meet then they fall in love and then the story goes on to months later or years later but this not all that you find in Richard Linklater's film.
Before Sunrise begins simple with the same usual angle (and fictional idea) but it turns into something different, it becomes less about falling in love and more about conversations and getting to know someone without expecting it all to turn into something. There are no days passing by in the film because it all happens in that one day, that one night which eventually becomes special to both Jesse(Ethan Hawke) and Celine (Julie Deply). The protagonists Celine and Jesse decide to get off at a train stop in Vienna and they roam around the city, explore the city and talk about their own lives, their secrets and their sorrows. Since, none of them have enough money to stay at a hotel they just stay in a park and gaze at the beautiful stars. They keep on discussing the strange ambiguity of life and deep end thoughts about love and reality which then turns into something personal which eventually brings  them closer to each other. There's this strange man in the film sitting on the footpath with a pen and two three books around him, he asks them if he could write a poem with a word inside which would be chosen by them and it adds something to their life they could pay him as much as they liked. We can notice in this scene that Celine seems to be completely moved by his passion for words and she also asks him to read the poem out to them and it's like she feels a subtle empathy for him (like the voice to words of a poet from the poet). The story ends on a strange note that will leave one in wonder of what actually happens next.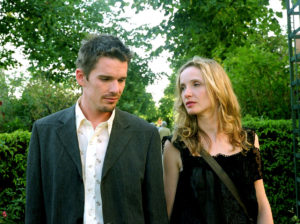 Before Sunset is so overwhelming and relatable that you'll understand how real and beautiful the whole story is. It speaks out to how growing up makes you realize that slowly everything is slipping by and you're connecting to lesser number of people and all your feelings lie around that one close connection. A different side to both the characters is discovered, how Celine loves those little things in every person and Jesse thinks back on the past as how some things could be different if the circumstances were something else. The story unfolds a lot of things both Celine and Jesse hadn't expressed for so long and were clearer trying to not get it all out. This part will make you think a lot about relationships and how it affects people sometimes extremely and a person can feel completely detached later. Both of them spend some time at Celine's place listening to Nina Simone's songs and in this very scene you'll come across a beautiful song in the film sung by Celine on guitar, its called "Let me sing you a waltz".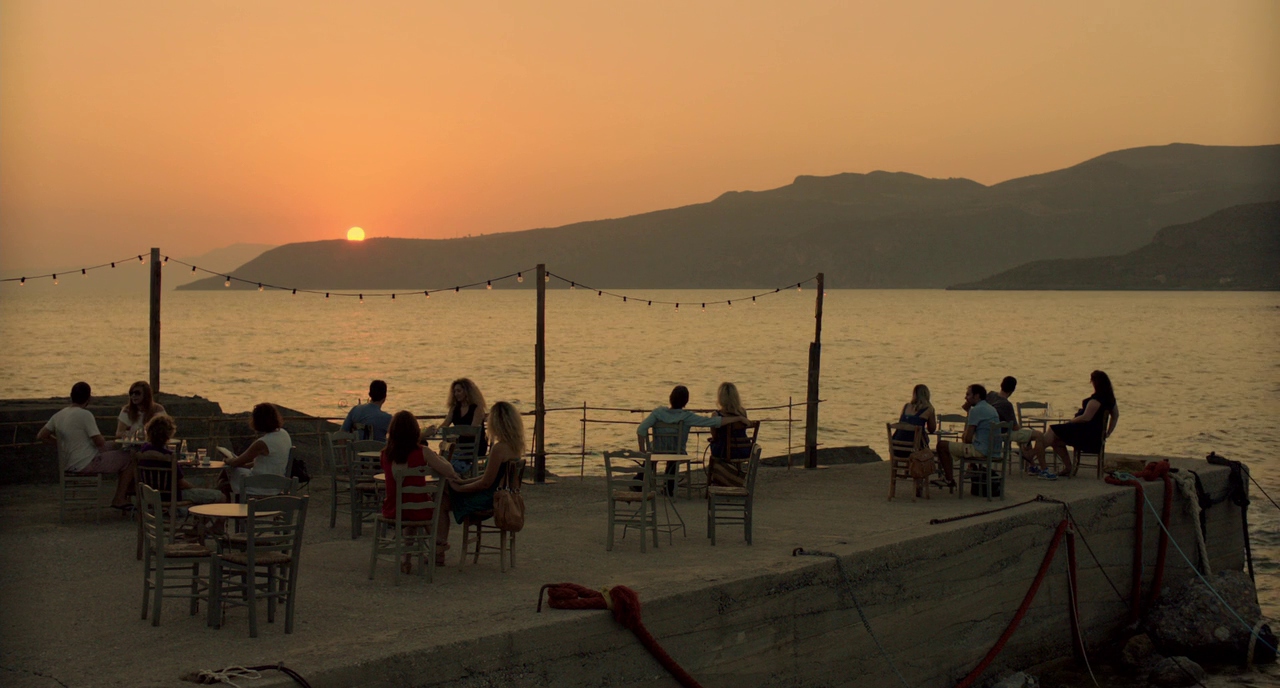 The part that makes the whole trilogy so real is the last film of the story, I think it's the best one in terms of how it all ends and also  how the director decides to break everything down to the audience like it's supposed to be real and practical so here it is. Jesse is old now (almost 41) and is trying to write a new book. While Celine is reflecting on her life and thinking about all the things that she wants to do but she doesn't get enough time for herself. Before midnight portrays the complexity of marriage and it's bitterness. It's like when you build your life with someone it gets real complex because you become this one person, it's something you'll also hear in the film. That the integral desire to find someone that completes you and share every little thing is so overly wanted and innate in everyone in the world that it makes people dependent on each other for everything. Words in this film are so complicated yet so mature, that at a certain point you realize how love isn't just getting together and happy life, it's hard and you have to work it out and get through. Jesse writes this fictional letter that would fit right into a couple's long life, it's like creating imaginative stories for each other to keep together.
Before Midnight has horrible fights and arguments that may make sense at times and sometimes not really. It may sound less hopeful but the end isn't so.
I would say this trilogy is quite beautiful with it's own sense of maturity and the in depth understanding of relationships and the pain one feels while getting through all of it. I would recommend definitely watching this trilogy of drama,romance – it might just be the best thing out there.
Also Read – What Richard Linklater does to me!