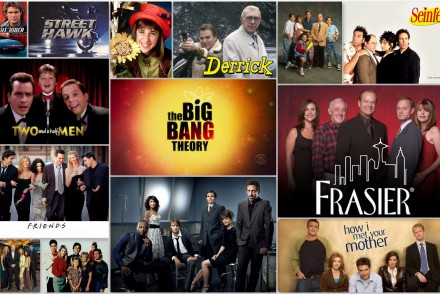 It is said that making an audience cry is easy but making an audience laugh is the toughest task one can accomplish. Well, talking about the Indian Comedy Shows today (just because I do not watch a comedy show of any other nationality), they have gone repetitive and for a lack of a better term "Not-Funny". But somehow, writers and producers still manage to make money out of these shows and continue them for many-many years. I agree that being a Comedian is a hard task but perhaps not everyone can be a 'Kapil Sharma', a 'Vir Das', an 'Andre Russell' or YouTube stars like 'AIB' or 'TVF'. It takes a lot of effort to make jokes funny and relatable and kudos to the people who have been able to successfully achieve it. Other than these newly born You-Tubers there have also been another category of comedy that has managed to amuse me for a long time. Sitcoms.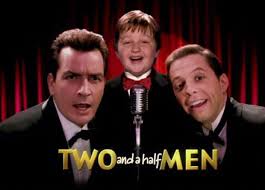 Sitcoms, the abbreviation for Situational Comedies, is probably one of the newest trends that have come up in our generation. The television shows have grown from showing black and white patriotic songs on Doordarshan every Sunday for one hour to the coloured Daily Soaps of Ekta Kapoor starting with the letter 'K' on Star Channel every weekday for many hours to the HD Quality of English Sitcoms. I started watching these comedies at an age where the News channels seemed very boring and cartoon's seemed too childish, probably, the beginning of my adolescence. 'The suite Life of Zack and Cody', 'that's so RAVEN', 'Hannah Montana', 'Jonas Brothers', 'Lizzie McGuire', on Disney Channel started attracting my attention and defined my typical Sunday evening with my television and some snacks. I am not even ashamed to admit that as much non-sense as they might sound in Hindi now, I used to watch them in Hindi back then. Though, somehow Hindi sitcoms (which are highly criticised), weren't so bad either, for instance 'Sarabhai vs. Sarabhai' is one show which I consider one of the best comedy series ever (in any language) or even the show, 'Best of Luck, Nikki'. It's just sad that the writers or the producer's couldn't continue with such good Hindi Sitcoms for a longer time.
Slowly, my interest started diverting towards 'Two Broke Girls', 'Modern Family', 'The Last Man Standing' but my favourites were the big shows like 'F.R.I.E.N.D.S', 'How I met your Mother',  and the Chuck Lorre giants- 'Two and a half men' and 'The Big Bang theory'. A personal tip, someday just pause your laptop and read out the message written by Chuck Lorre given at the end of any episode of either of the two shows. They are amazingly funny writings and gives you an insight at the vast treasure(s) of wittiness the guy possesses. These shows have built my understanding of things, situations, people; my thoughts about life; my understanding about relationships in a very mature manner. Some might argue that I am talking about a very Western way of understanding and thoughts but I would like to argue by answering in the negative and saying that what I learnt isn't distinguishable as Western or Eastern. Where F.R.I.E.N.D.S. taught me the importance of nurturing friends like a family, How I Met Your Mother was a great teacher giving the lesson of cherishing each relationship and getting ready for any kind of situation thrown by an unpredictable life, Two and a Half Men filled me with hope and so did the Big Bang (along with all the Science). All these are not the teachings only for the West or the East but the Teachings for all for life! But, Most of all what these Sitcoms taught me was to keep a sense of humour about everything, to keep the relationships strong, to keep a smile about every situation no matter how hard or difficult it might be, to know that everything passes in life, and even if the end is not what you expect it to be, still it is possible for us to make the journey to it worth Remembering! Forever!