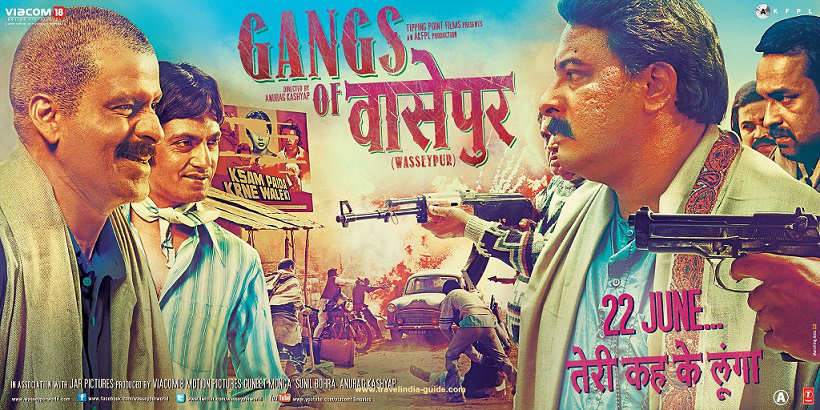 Movie – Gangs Of Wassaypur 1
Director – Anurag Kashyap
Cast – Manoj Bajpayee, Richa Chadda, Piyush Mishra, Tigmanshu Dhulia, Pankaj Tripathi, Reema Sen, Jaideep Ahlawat, Nawazuddin Siddiqui, Huma Qureshi, Vineet Kumar Singh
Anurag Kashyap who has been noted as one of the prodigies in the film industry narrates the bloodshed between two criminally respectable families set against the backdrop of coal mining in Dhanbad, Jharkhand. The story shows how three generations passes away but the rivalry doesn't. The movie screened at Cannes Dirctor's fortnight was a total of 319 minutes. The non acceptance of the Indian audience for a 5 hour movie forced the director to divide the classic into 2 parts. The narration of the series is crackerjack and contains several power packed masala sequences addressed to the mass.
Shahid Khan portrayed by Ahlawat, his son Sardar Khan portrayed by Bajpayee and his son Faizal Khan portrayed by Siddiqui are the leading eye catchers of the saga. Sardar Khan forms the base of the first part after his father Shahid Khan is killed by Ramadhir Singh. Sardar's unsatisfiable greed for power and sex charms the audience.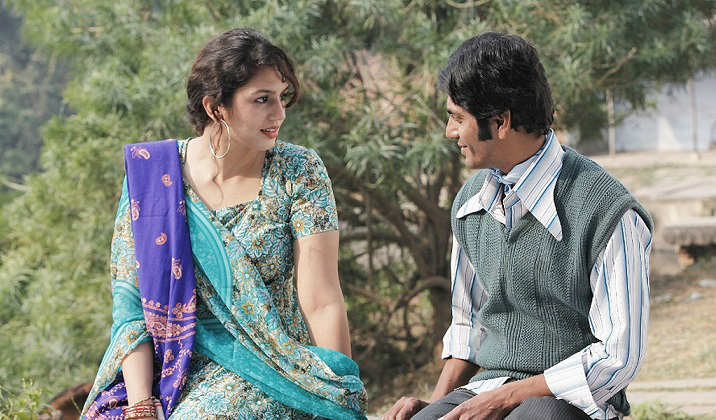 The film begins back in 1940's and stretches till the mid 90's. The genius use of unparliamentary language, narration by voiceover, ghastly violence proves to baffle the onlooker. It is not like a regular bollywood movie which you could enjoy with your family every Saturday evening. One should have a brilliant mindset to gasp the groovy screenplay.
The desi folk music composed by Sneha Khanwalkar and Piyush Mishra connects instantly with the audience. The exact assimilation of folk and modern music makes it even more melodious. The songs sung by villagers, folk groups and housewives have been appreciated by the listeners.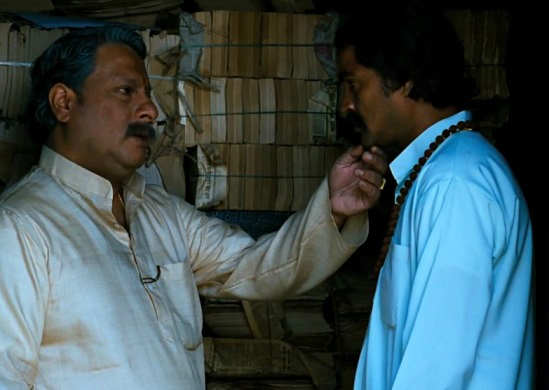 The surprise boxes were Tigmanshu Dhulia and Richa Chadda. Dhulia who is an accomplished director proves to be an incredible actor as well. His witty sense of humour and perfect delivery of dialogues makes him the ultimate anti hero of the movie. Chadda who plays Sardar's first wife is a blabbermouth who is not shaken of using the foul slangs in public places. She also has the audacity to beat her husband in a brother and chase him with a stick.
Reema Sen who plays Sardar's second wife does full justice to her character. Piyush Mishra who is one of the music directors is also the narrator and plays a pivotal role in the complicated plot. Among the others, Jaideep Ahlawat, Vineet Kumar and Pankaj Tripathi with their extended appearance capture the hearts of the audience. Nawazuddin and Huma who have limited appearance in the first part is believed to be playing the lead in the second part.
The commercially as well as critically acclaimed pictures proves that our Indian Cinema is breaking the boundaries (definitely for the good) and moving towards the new modern age cinema.