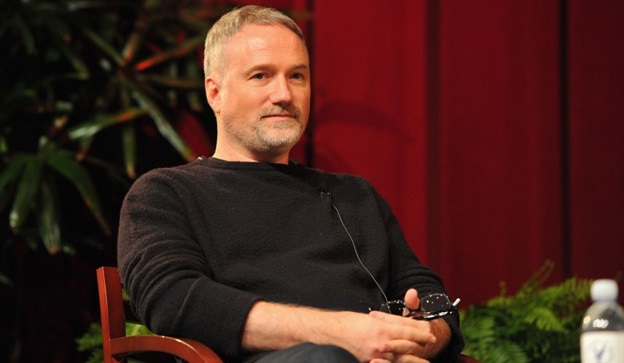 David Fincher is definitely one of the best directors of our times. Not only are his movies very well directed, but they are visually striking as well. Although he started off his career with a shaky Aliens 3, since then all of Fincher's directorial efforts have been appreciated by critics and casual film goers alike. And since Gone Girl is one of the most anticipated movies of this year, it sure is a good time to recall some of Fincher's best efforts till date. The following are not in order and are personal opinions-they will most likely differ from one Fincher fan to another.
Se7en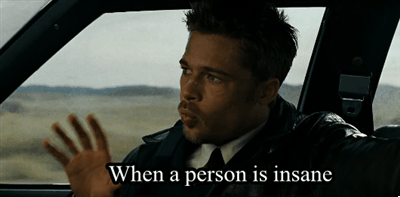 This was the first Fincher film for which he got attention. Although initially many people were against the violence and gore depicted in the movie, Se7en soon became a cult classic, and has three very strong performances-two of them being Morgan Freeman and Brad Pitt. I will not disclose the third name here as it is a potential spoiler. The mood of the movie is just right, the performances are spot on, and the build up before every murder scene is chilling to say the least. Many are of the opinion that this is Fincher's best work to date.
Fight Club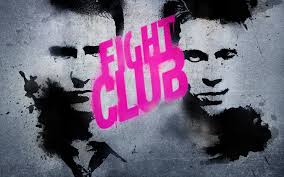 The movie stars Edward Norton, credited as "The Narrator", who is tired of leading the average life that he leads. One day on a business flight, he meets Tyler Durden, played by Brad Pitt, and forms an unusual sort of bond with him. Little does he know what he is about to get into, and how his life is about to take a straight 360 degree turn. Fight Club is maybe my personal favourite out of all of Fincher's work. If the quote "It's not about the destination, but the journey till there" holds true, Fight Club turns the quote around it's head-and for good reason. Wait till the end of the movie if you are confused as to what the movie is really trying to convey-the message is delivered with a force so strong, that it will leave you speechless for quite some time.
Also Read – Fight Club: Facts That Can Make You Watch It Again
Zodiac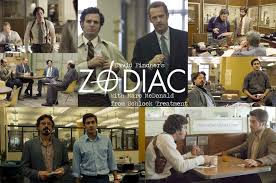 Based on a true story, Zodiac is probably one of the most complex movies made by Fincher. Having a stellar cast that includes Robert Downey Jr, Jake Gyllenhaal and Mark Ruffalo among others, the movie at its centre is about four men pursuing a serial killer. The movie has a retro feel to it, and is tense every minute it plays.
The Social Network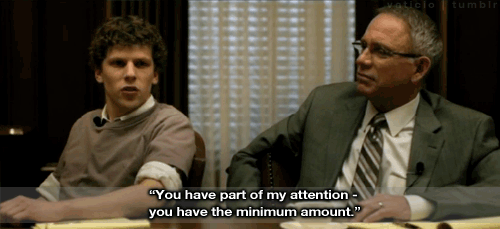 One of his more recent works, The Social Network stars Jesse Eisenberg as Mark Zuckerberg, who was the genius behind the social phenomenon "Facebook", Andrew Garfield as Eduardo Saverin, who is/was not only Mark's best friend, but also handled the finance end of Facebook, and many others. The movie is essentially about all the goings on behind the making of Facebook-how certain decisions were made, what Mark really wanted, and how he found a "friend" in Sean Parker, played effectively by Justin Timberlake, and lost another-Eduardo. The direction is perfect, the acting is brilliant, and the editing is so tight that a moment's inattention might just lead to missing out a major plot point. The Social Network is smart, darkly comical at times, and probably one of the best real to reel life movies you will ever get to see.
The Girl With The Dragon Tattoo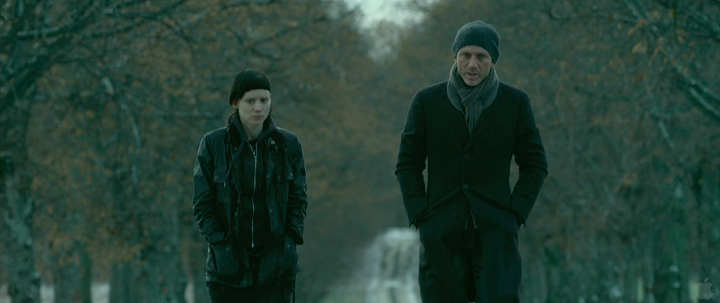 Adapted from Stieg Larsson's "The Millenium Trilogy", the movie has two terrific performances by Daniel Craig and Rooney Mara. Tense, moody, atmospheric, and really gripping, the movie proves why Gone Girl, and other suspense movies are more than safe in the hands of Fincher. Every scene from start to finish seems flawless, and the setting and claustrophobic environment in the movie just gets to you. It's a shame that Fincher was reported saying that he will not make the other two remaining to complete the trilogy as this one did not perform as well as expected at the box office, despite getting glowing reviews.
Fincher has a real limited number of films under his belt, but all except one was loved by critics and fans. If you feel that any of Fincher's other movies could replace the ones mentioned above, do comment below and let us know!