Usually the ladies don't fancy such guys in real life  however, these are the top 5 Ladies men who all the ladies want to be with and all the men wish they were like(or think they are like)
'Charlie Harper' in Two and a half men
Played by Charlie Sheen,while he was in the show.  Famous Jingle writer, rich, owner of a beach house in Malibu and having an irresistible charm, he has been shown taking more women to his bedroom than we can count. Though he may come across as a little pathetic at times, i am sure we have all come to a point when we wont mind being asked "hey can i buy you a drink" by Charlie Harper.

'Barney Stinson' in How I Met Your Mother
Played by Neil Patrick Harris and proud owner of The PlayBook in the series. Barney, in the show, has been portrayed as a character whose main aim in life is to pick up women. Rich, smart , good looking, successful and known as the womanizer of the group, it was very rare that he has failed in any of his attempts to get the women he wanted. Yes, he lies and uses unimaginable ways to get a woman's attention but we still love him and wont mind bumping into him someday (too bad he is gay in real life though, what luck!)
'Mark Sloan' in Grey's anatomy
Played by Eric Dane. Its not a surprise that a lot of women fell for that perfect body, irresistible smile and that boyish charm. To top it all off, he is a doctor. Popularly known as McSteamy, in the show, he has an image of a flirt and is also considered to be a home wrecker after breaking up Addison and Derek. However, the guy finally settles with Lexie Grey.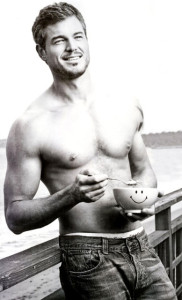 'Joey Tribbiani' in F.R.I.E.N.D.S
Played by Matt LeBlanc in the popular show F.R.I.E.N.D.S. Foodie, Good looking, aspiring actor and a softie, he never fails to get the girls he wants despite being a little dumb. Only Lord knows how he does it. Regardless of that, I would not mind being on the hearing end of "how you doin' "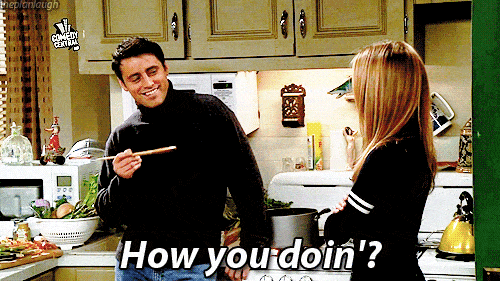 'Nathan Scott' and 'Lucas Scott' in One Tree Hill
Nathan is played by James Lafferty and Lucas by Chad Murray in the series One Tree Hill. Throughout the series the boys have never had a problem getting female attention, even when they didn't want it. Nathan, before he finally marries Haley, does not have any problem with having affairs with anyone in school despite his relationship status, which was "in a relationship with Peyton Sawyer" and why would he? This bad boy was rich, good looking and captain of the Basketball. He was like a big gift with a ribbon on it and card saying "come and get me"
As far as Lucas is concerned, girls really seemed to dig that awkward, mysterious, quiet, star on the basketball court kinda guy and well who can resist that sweet innocent smile of his. He was that guy every girl ran to when guys like Nathan broke their heart. He wouldn't particularly flirt with anyone and that's why the girls wanted his attention the most.