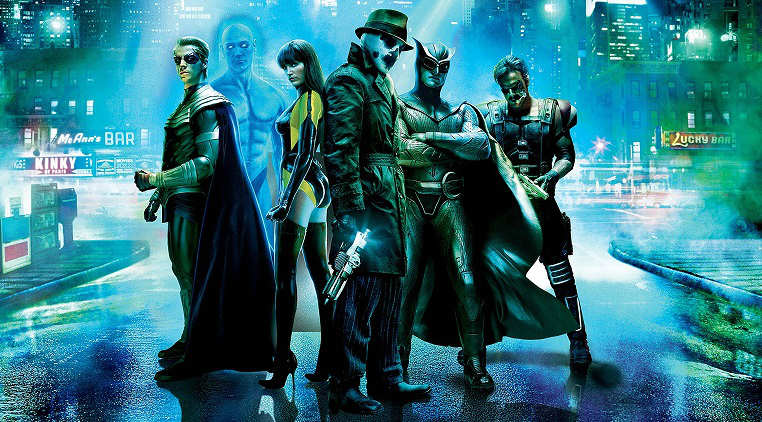 The Dark Knight Trilogy, The Avengers, X-Men, and the Spider Man movies are superhero movies everyone has heard of. However, there are many movies which are based off of comic books, or come quite close to it, but are criminally underrated. Here are some movies which deserve more recognition.
Wanted
Most of you might feel that this movie is on this list by mistake. Many of you might not have heard of this movie. Wanted, however, is based on a graphic novel and is one of the most badass movies I have ever seen. In fact, it is probably the best loser turned hero screen adaptation. Wesley Snipe is your everyday average man, who is, in very basic terms, a loser. But soon he discovers that his father was a very skilled assassin, and he has inherited his father's talent. And the end of the movie, though far fetched, still feels really good, and the last line will surely be etched in your memory for a long time.

Unbreakable
What if you had superpowers or a hidden talent, but you never knew about it and it all went to waste? Unbreakable addresses this fact and is a movie with strong characters and a very suspenseful and supernatural feel about it. The casting feels spot on-Bruce Willis, Samuel L Jackson as you have never seen before, and Robin Wright. Willis is David Dunn who is the only survivor from 131 passengers aboard a train accident. Since he is without a scratch when all the other passengers are dead or injured, Dunn wonders how did this miracle take place? That is when he meets Jackson's character, who is a complete stranger, but is a comic book fan, and believes that some people, like in the comic books, are invincible. Unbreakable is directed by M Night Shyamalan, who gave us some masterful movies like Signs and The Sixth Sense- and Unbreakable fits in the same reign. It is a terribly underrated movie, and has one of the strongest performances of Willis.
Chronicle
Chronicle is a found-footage movie which is much better than the other ones. The use of a camera makes sense, as the lead character in the movie-Andrew, is a social outcast by choice, and at the start of the movie vows to record everything on camera, so as to create a barrier.You really feel invested in this character, as his father is an alcoholic and bullies him around, and he doesn't really have a good school life as well. However, he attends a party, where he and his two other friends discover a tunnel/hole, from which they gain powers. I would not like to spoil what happens thereon, but it makes for a very interesting watch. Chronicle has strong characters, great story, and is visually stunning. It is also criminally underrated.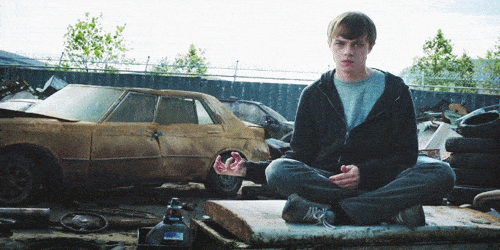 Batman-Mask Of The Phantasm
Even though it was an animated movie, Mask Of The Phantasm was the very first Batman movie done right. Before Nolan took the Batman world by storm, it was this movie that was looked up to by Batman fans-and for good reason. Kevin Conroy is the voice of Batman and Mark Hamill is the voice of Joker. The movie is very reminiscent of Batman: The Animated Series which was another benchmark for Batman fans. Even though Nolan has given us an amazing trilogy of Batman movies, Phantasm deserves more recognition.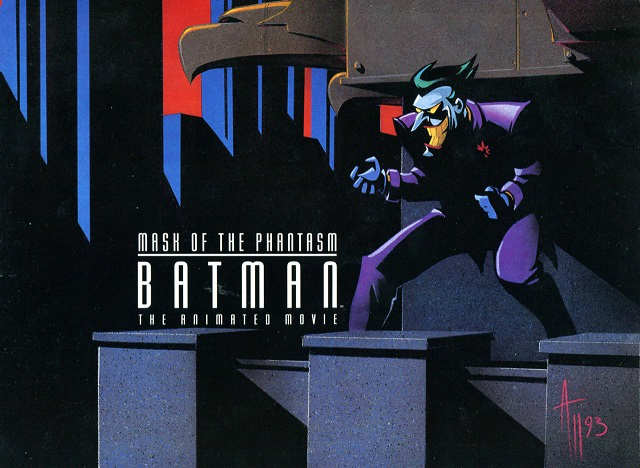 Dredd 3D
People did not really expect a lot from this movie, as the 1995 "Judge Dredd", starring Sylvester Stallone, was a big failure. So audiences were pleasantly surprised by how well this movie was made. Some even considered it one of the best movies of 2012. Even after a good critical reception, Dredd earned a little over $41 million, making it a loss, as the budget was a higher $45 million. The movie, however, went on to gain more attention later on and became a gained a cult fan following. The movie centers around Judge Dredd, who is given the power of judge, jury and executioner. Mega City One is a post apocalyptic wasteland, and Dredd and his partner are forced to bring order to a 200 storey high rise block of flats, and deal with its resident drug lord, played by Leana Headey. Karl Urban as Dredd is effective, whereas Headey serves as a truly fearsome villain. The film feels very gritty and dark, mainly due to the look of the movie.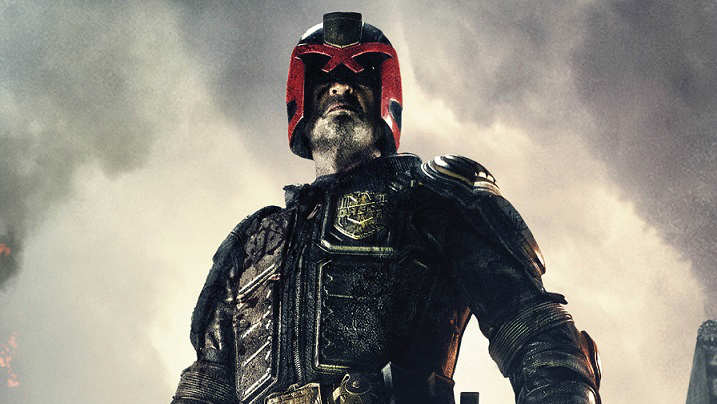 Hellboy
Hellboy is directed by Guillermo Del Toro, who went on to direct the highly successful and critically appreciated Pacific Rim. The movie is centered around Hellboy, who is a demon, raised from infancy after being conjured by and rescued from the Nazis. He grows up to become a defender against the forces of darkness. Adapted from Mike Magnola's acclaimed comic book series, the movie has a set of fans who love the movie to death. However, not many have heard of this movie, even though it earned favourable reviews. The sequel to the movie is considered even better than the predecessor.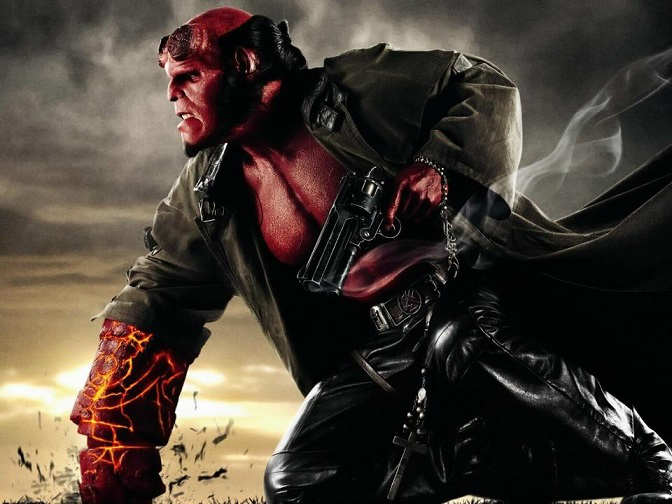 Darkman
This movie is a 1990 superhero American superhero action movie film, and is directed by Sam Raimi. The film stars Liam Neeson as Peyton Westlake. Peyton is a scientist who is attacked and left for dead by a ruthless mobster, who goes by the name Robert Durant. Peyton then returns in order to exact revenge on the people responsible. The movie was generally well received, but failed to create a mark like the Batman or Superman movies. The character had been created by the director Raimi himself, after he failed to secure the rights for The Shadow or Batman.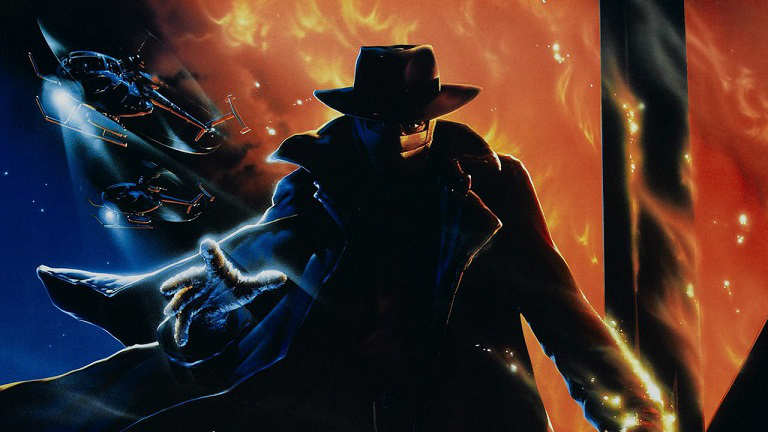 Watchmen
This movie is directed by Zack Snyder, who has made 300 and Man Of Steel. Watchmen has an ensemble cast which includes Patrick Wilson, Malin Akerman and Jeffrey Dean Morgan. The movie is set in an alternate universe during the year 1985, where a nuclear war is imminent between America and Russia. The movie mainly deals with a group of mostly retired superheroes, who investigate an apparent conspiracy against them, and uncover something even more grandiose and sinister. The movie has a very dark and unique style to it, due to which the movie received very split reactions. While some critics praised a superhero movie for being so dark, serious and gritty, others derided it for the same reason. However, Watchmen is definitely a treat for the eyes, as it is visually groundbreaking. If you like dark and gritty movies, or if you liked the look of 300 or Man Of Steel, you will probably like this movie as well.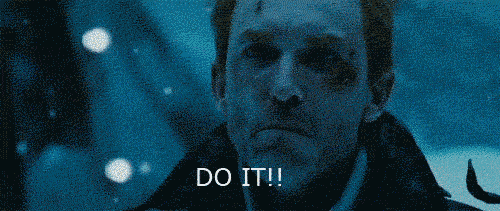 Did we miss your favorite 'underrated' superhero movie. Let us know in comments.