Linklater is a masterpiece when it comes to fusing abstraction and realism together. He tries to capture the essence of time in the frame and through the narrative technique, and also establishes on screen how life actually is with its non- linearity as goes the plot or storyline. The man behind some genius works such as Dazed and Confused, Slacker, 'Before…' series, Waking Life and The Scanner Darkly.
Not everyone can sustain a movie through random talks and walks across the town in the span of a day. This is what makes Linklater stand out from amongst the rest of the crowd establishing him as an original in his craft. From the 'Before…' series I love 'Before Sunrise' the most as I feel it self-sufficient on its own without having to look forward to a sequel although Linklater leaves the story at a point that an audience dwelling in the hope of collective fulfilment for humanity would want to see Celine (Julie Delpy) and Jesse (Ethan Hawke) meet 'someday'. Hopes I tell you!
However, the sequel to the first one does leaves one with the fresh feeling enriched by a candid conversation of two long lost lovers/ soulmates.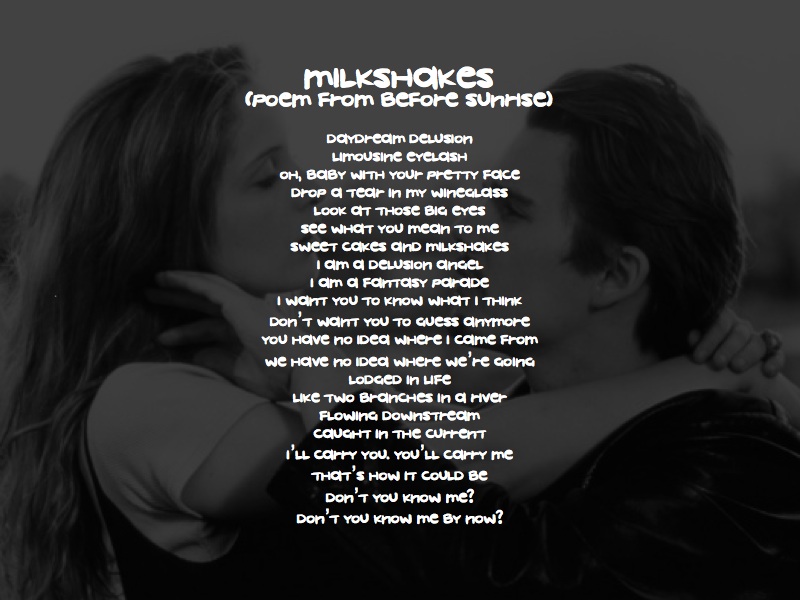 I wouldn't call it anything less than poetry as it tries to revoke the time gap in real life as well as play out the banalities and what had been already in the years throughout their absence from each other's lives, blurs the dividing lines between art and real life. Linklater tries to overlap the boundaries between art and what is on the other side. Another plus point is how he captures the intricacies of the conversation including the expressions and the body language.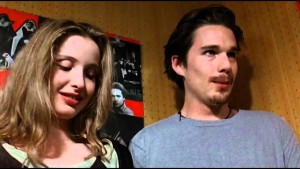 Apart from 'Before Sunrise', another favourite is 'Waking Life'. 'Waking Life' explores a series of questions surrounding our existence, dreams versus reality, consciousness, free will etc. The film is worth mentioning because of the way it holds together the different narratives on the topics surrounding existence all together. Trippy watch! The film is entirely rotoscoped. It runs like the stream of consciousness although the reins to the multiple thoughts, theories and observations are seen to be held by the protagonist played by Wiley Wiggins. However, it isn't really clear if these characters are as real as figments from his dreams or they do have individual existence regardless of his dreams or without, as true as one's philosophical existential ramblings.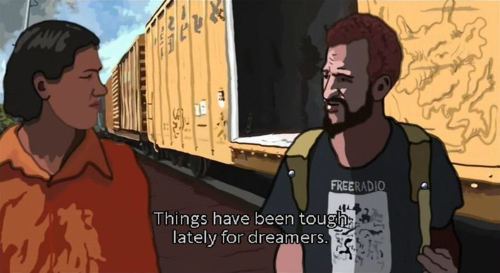 Why 'Boyhood' is the Most Unique Film in the History of Cinema