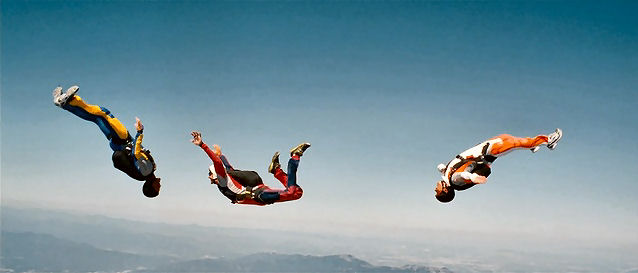 This article is dedicated to my friends. The people who I can rely upon. The ones who always tell you the truth, no matter how bitter or hurtful. People who can always be blunt in front of you. FRIENDS. Well, I am writing this mostly because they have criticised me a lot lately on my writings, pointing out all the grammatical mistakes, factual mistakes, and mistakes that did not even look like mistakes. They really like going into excruciating details! They almost had me crying after they ripped apart my writings (metaphorically) last week. As one might say in Hindi, "Dhajjiyan Udaa Di"! I do not blame them for that. I called that upon myself. I attempt to fulfil their expectations with this one, otherwise Friendship Over! (Haha, I know they will be happy reading the last line! Mean, all of them!)
This review is on Zindagi Na Milegi Dobara. A movie that has been a hot favourite for a lot of people, especially the youngsters, I believe. Everyone has fantasized about a road trip to a beautiful place with their closest friends. We do too. There have been long, late night conversations about abstract scenarios about where we will go, how will we reach there, what we will do and what not. None of us even knows that if we will be in touch by that time, but the confidence we show while talking about it is commendable. "Haan Bhai, tu bilkul Hritik lgta hai. Katrina jaisi bndi teko hi milegi!" These chats never seem to come to an end. Not only does this fantasy provides us a sense of fulfilment or a topic to talk on but it also gives us what might be described as an eternal bliss!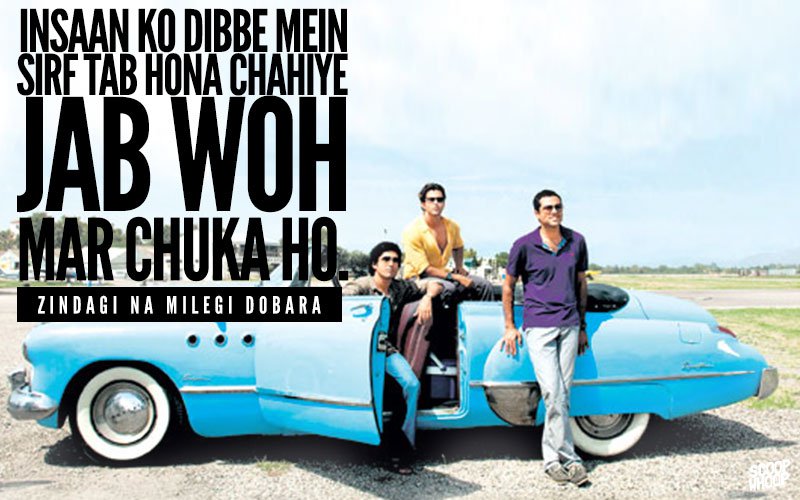 As might have been established by now, Zindagi… is a feel-good movie that inspires an individual to do something exciting with his/her life. To feel the adrenaline! It is a story about three best friends who decide to execute the pact they made during their college. Kabir (Abhay Deol) is about to get married and wants to experience a last 'Bachelor' Road Trip with his friends Imran (Farhan Akhtar) and Arjun (Hritik Roshan). While they are on a journey to experience different adventure sports they also discover new things about each other. The things that only a friend can understand about another friend. The adventurous journey turns into a rather enlightening one for all three of them when each of them realises where they are going with their lives and what they are doing wrong. They resolve their issues. They sure rectify them. It is worth watching how! The poems written by Javed Akhtar are the strength of the movie and sure send goosebumps down the spine. The story is relatable for the audience because the problem each of the main character goes through does happen in a normal person's life too. The adrenaline and the camaraderie shown in the movie just adds stars to it.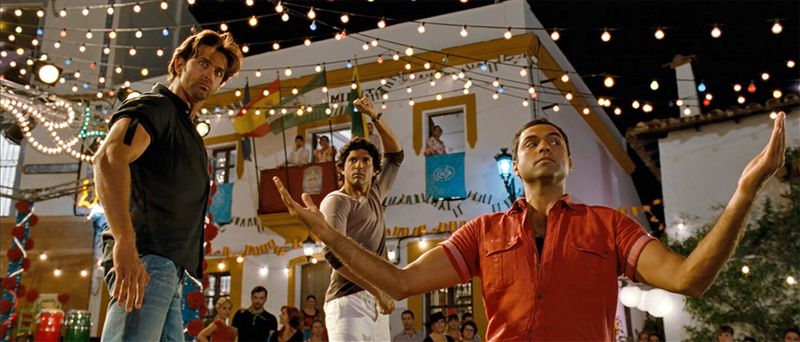 The movie is one of the contemporary classics. In my view the best work of Zoya Akhtar as a Director. As usual Farhan Akhtar doesn't fail to mesmerize one with his charm. His delivery of the poems and the dialogues written by him just establish his versatility again. Hritik Roshan, Abhay Deol, Naseer-uh-Din Shah, Kalki koechlin, Katrina Kaif, Nandini Seth have all done a decent job in playing their role(s). The music is catchy and youthful. The adventure sports and the sceneries are captured beautifully! What more does one ask for in a movie? The movie is a perfect combination of all the flavours served on a platter. Nothing is under or overdone.
I really wish that all who dream to be on an adventure like this get to fulfil it.
Adios Amigos!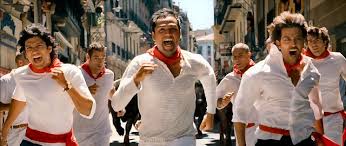 Also read – Travelling – It leaves a person speechless then turns him into a storyteller