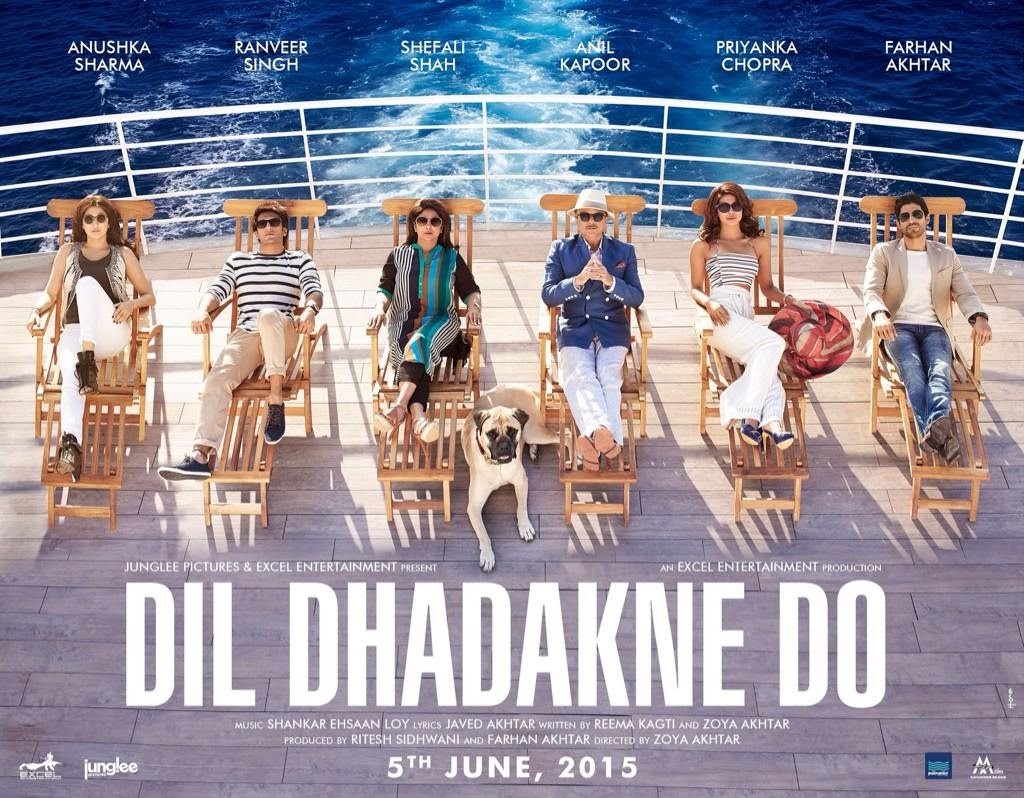 Zoya Akhtar's new directorial is good but not as impactful as 'Zindagi Na Milegi Dobara'.
Zoya does it again. She puts weight on how we mess up things when we can really make it simple. In her last venture, she used her kin Farhan Akhtar to emphasize on how her characters were feeling with the help of Javed Akhtar's words. This time it was Aamir Khan in the form of a cute and friendly Bull Mastiff named 'Pluto Mehra' who literally narrated the whole story in the movie. And simply because of ZNMD, people do have high expectations from 'Dil Dhadakne Do'.
Kamal Mehra (Anil Kapoor) is a businessman on the verge of bankruptcy; he needs investment in his company. His wife Neelam Mehra (Shefali Shah) is a very protective mother and a smart socialite. Their son Kabir (Ranveer Singh) is struggling to be the successor of the family's business empire. Their daughter Ayesha (Priyanka Chopra) is married to Manav(Rahul Bose) and is an emerging entrepreneur. Kamal plans a Cruise trip to celebrate his 30th marriage anniversary and get ahold of his competitor Sood's (Parmeet Sethi) support in his business by convincing him to invest. He convinces Kabir to spend time with Sood's daughter Noorie but he eventually starts falling for Farah (Anushka Sharma). Then comes Sunny Gill (Farhan Akhtar) who starts making Ayesha realise why she needs a divorce from Manav. What happens next is for the audience to find out.
As termed, the movie is really about a dysfunctional family. The story deals with variety of issues related to a rich family which not every Indian will like. This is a family entertainer but still for a selected class of people. The background music and the songs are good but not enough to make you hum the tunes. The movie keeps you entertained with the twists and turns. The timing of the comic scenes are terrific courtesy the strong performances of its cast. The director has successfully garnished it with Punjabi elements. The story is filled with entertaining and involving plots but still does not provide a fulfilling end to a much promising movie. It is one time watch.