BROOKLYN NINE NINE (2013 – PRESENT)

Originally aired on Fox as an American police sitcom, Brooklyn Nine Nine revolves around a juvenile, yet brilliant NYPD detective called Jake Peralta (Andy Somberg). Jake and his dysfunctional squad endeavour to get along and function under their stringent and firm captain, Ray Holt. This Golden Globe winning show, shot in California, is serious and amusing at the same time and comes forward with an exceptional story line and a stunning cast.
THE MENTALIST (2008 – 2013)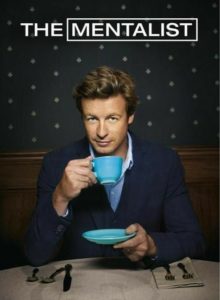 Albeit not so unpopular, The Mentalist, also an American Police Drama, features a psychic independent consultant to the California Bureau of Investigation (CBI), known as Patrick Jane (Simon Baker). Patrick uses fraudulent, supernatural means to solve CBI cases by hypnosis, cold-reading and larceny. His real motive behind this is to locate an assassin called Red John who brutally murdered his wife and daughter. The Mentalist is a fascinating series of interesting and complicated crimes and their atypical solutions.
HUMANS (2015 – PRESENT)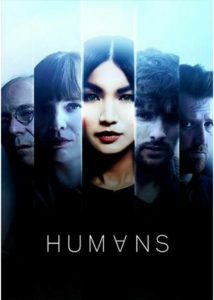 Humans is a science-fiction television series based on the Swedish Drama 'Real Humans.' Based in a parallel present world, it is about the Hawkins family buying a robot servant called 'Synth' to help in household work. The series revolves around the subjects of synthetic intelligence and robotics, emphasising on the communal, cultural, and rational aftermath of the formulation of anthropomorphic robots called "synths".
NEW GIRL (2011 – 2016)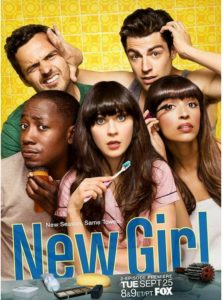 New Girl is primarily about a vivacious and excessively bubbly girl, Jessica "Jess" Day (Zooey Deschanel), who moves into a loft with three men, Nick, Schmidt and Winston after finding out that her longterm boyfriend was cheating on her. This American comedy illustrates friendship and romance in a modern light through the quirky and girly character of the middle school teacher, Jess.
THE MINDY PROJECT (2012 – PRESENT)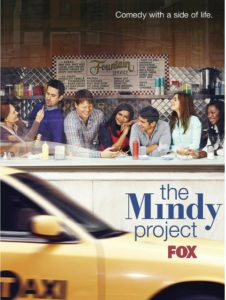 The Mindy Project focuses on a young obstetrician/gynecologist called Mindy Lahiri (Mindy Kaling) who struggles to find a balance between her personal and professional lives. She is a fantasist, who is passionately looking for her perfect match, amidst the big city hustles and her bizarre co-workers.
SCRUBS (2001 – 2010)

An American Medical Comedy-drama television series, Scrubs is set in the imaginary scenario of Sacred Heart Hospital, where Intern John Dorian (Zach Braff) starts his medical career. Through his experiences with peculiar workers and patients throughout the show, he learns a lot about life, friendships and his profession.
WHITE COLLAR (2009-2014)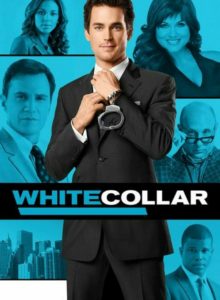 An American Network television series, White Collar is about an extremely brilliant and versatile con artist working as FBI Agent Peter Burke's criminal informant. Neil Caffrey, (Matt Bomer) a popular forger and thief escaped prison merely three months before this stipulated four year sentence. Upon being caught again, Caffrey advances an offer to help Burke capture dangerous white collar criminals with the FBI.
GOOD BEHAVIOUR (2016 – PRESENT)

Good Behaviour is based on the novella series about Letty Dobesh (a con artist) by Blake Crouch. Letty Raines (Michelle Dockery), fresh out of prison overhears a conversation about a contract murder and circumstantially involves herself in a seductive personal relationship with the killer himself, Javier.
PSYCH (2006-2014)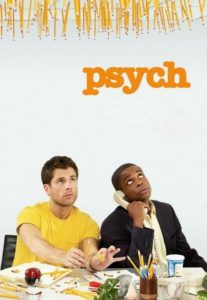 The American comedy Psych is about Shawn Spencer (James Roday) who works a freelance consultant with the Santa Barbara Police Department and pretends to be a psychic. In reality, his keen observational skills and photographic memory enable him to remember his visions. This American quick-witted drama comedy makes you laugh and teaches various life lessons at the same time.
SHAMELESS (2011- PRESENT)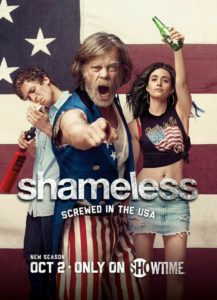 A remake of the British series of the same name, The series portrays the dysfunctional household of Frank Gallagher (William H. Macy), a single father of six kids. While he is drunk or looking for problems, his kids grow up on their own. Shameless is a comic portrayal of an otherwise sad reality.