While there are still five months for the glamorous Academy night to finally reveal the best of 2017, the films which will be battling for the golden statuette remain no stranger. Film screenings at the festivals or their screenings in advance for critics have already thrown major hints as to which gems are likely to find a place in the Academy's list this year. And it seems, it will be a tough time for the Award Committee this time, sensing the enormous number of cinematic brilliance this year. It is just October, yet Rotten Tomatoes is flooding with films which enjoy a score of 85% or above. 'Stiff competition' is just an underrated phrase to describe the ferocious race- from war-dramas to political thrillers, from science fiction romances to horror films, it seems like every genre is bent on putting in their best spin to win this year.
As surprising it may sound, many film-goers are really optimistic about 'Wonder Woman' being nominated for the three majors: Best Picture, Best Director and Best Actress. Patty Jenkins and Gal Gadot might even have their chance for the kick-ass portrayal of a legendary superhero, it seems quite odd for the film to get a best picture nomination, sensing the fact that the film barely ticks any check which qualifies for an Oscar-bait. Jordan Peele's unconventional horror 'Get Out' which has a 99% at the Rotten Tomatoes is also being considered by many for the best original screenplay.But then again, when was the last time a horror film was nominated for the Oscars! Then their is James Franco's 'The Disaster Artist' which depicts the behind the scenes making of the 2003 'The Room' – with a hilarious trailer and a positive critical reception, the film is too climbing its stairs for the award. Not to mention, it is hitting the theaters right in the Oscar season. 'The Big Sick', 'Detroit', 'Molly's Game', 'Stronger', Wonderstruck', 'Lady Bird','Battle Of The Sexes', 'Phantom Threat' , 'Logan', 'Darkest Hour' and 'I, Tonya'  are some of the films led by a powerful cast and we sincerely hope their talents get recognized by the Academy.
As of now, we take a look at the films that are creating great chaos for the Academy Win for the Best Picture, both among critics and audiences.
Dunkirk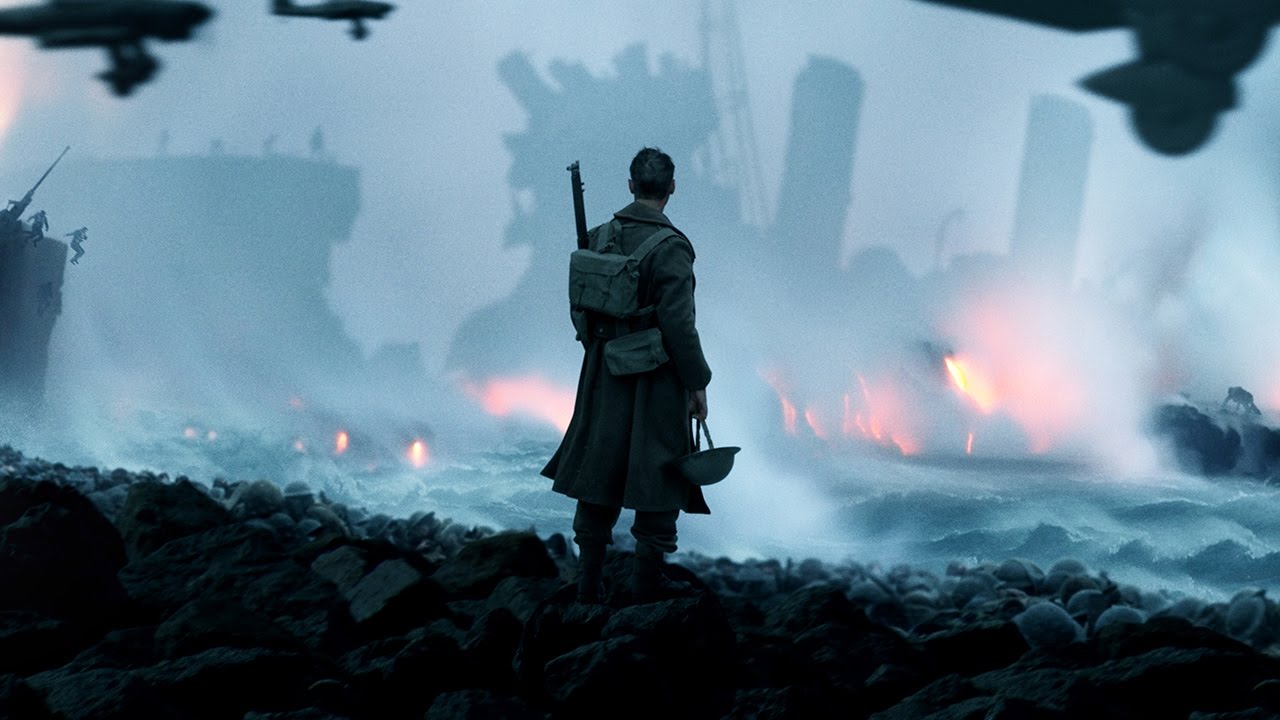 Christopher Nolan has established himself as the most influential filmmaker of the 21st century giving masterpieces like 'The Memento', 'Dark Knight' and 'Inception'. So it barely came as a surprise when his war-drama 'Dunkirk' released this year, dominated the box-office while critics lauded it for its screenplay and cast calling it 'one of the best war films'. Nolan was earlier nominated for the 'Best Original Screenplay' for 'Inception'. It now seems, he is ready to bag away the trophy for 'Best Director' as well as 'Best Picture' simultaneously.
Shape Of Water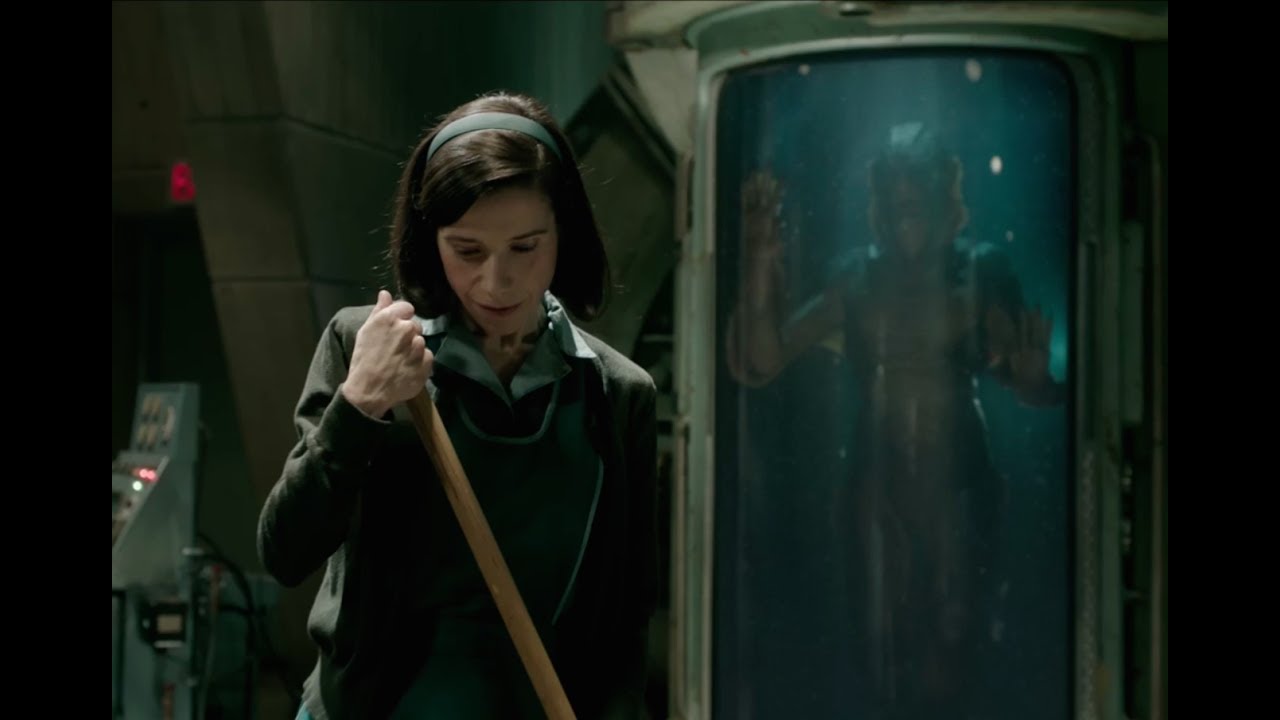 If there is one actress to whom the Oscars have done grave injustice, it is Sally Hawkins. Hawkins was lauded for her performance in Mike Leigh's comedy drama 'Happy-Go- Lucky' and even won a Golden Globe for her riveting act. Many were taken aback when she wasn't nominated for the Academy. This year, Hawkins is ready to snatch her much deserved award. She has given two powerful performances this year, first in biographical drama 'Maudie' and more recently in Guillmero del Toro's romantic fantasy 'The Shape Of Water'. Not leaving a chance, is she? And not just Hawkins, the beautiful romance made under the genius of Guillmero del Toro is ringing quite the bell for the Oscars.
The Post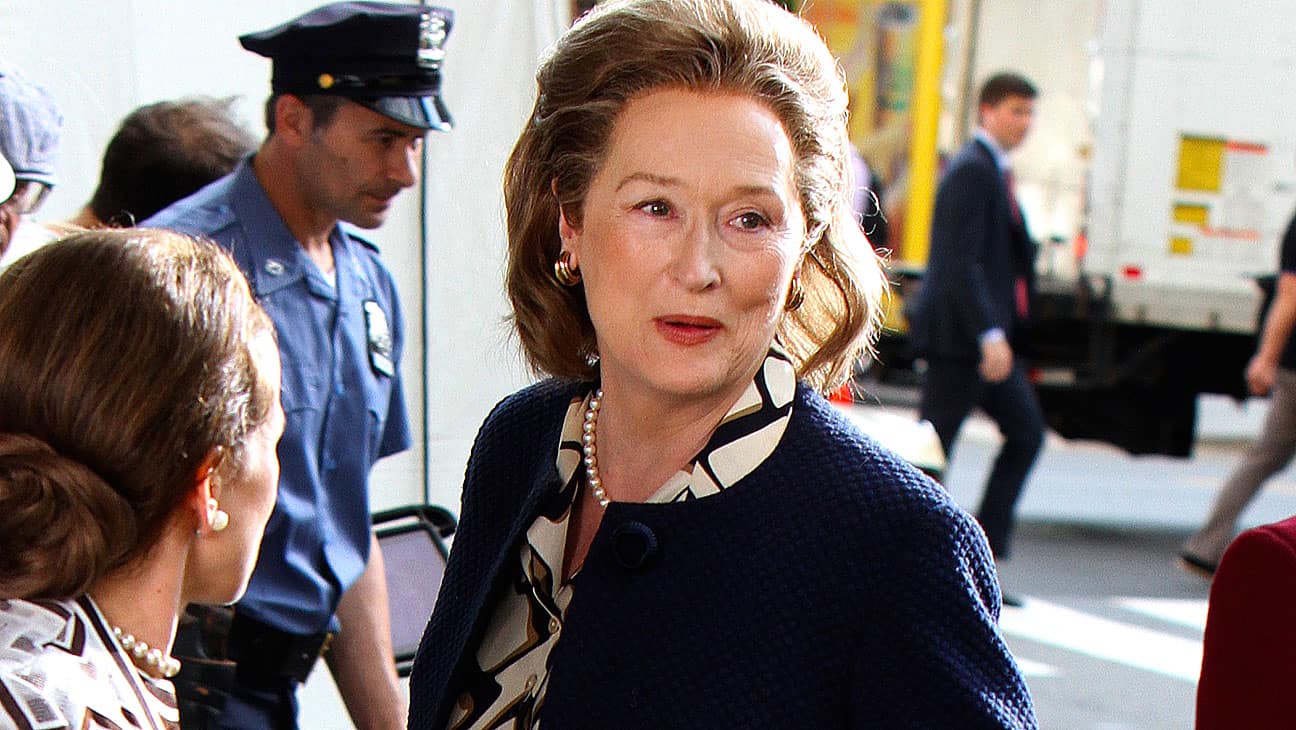 You take three of Hollywood's most talented stars and the result you get is 'The Post'. Steven Spielberg directs Tom Hanks and Meryl Streep in this historical drama which documents the battle between the newspaper 'The Washington Post'  and the Government.
Streep and Hanks are two major stars who easily uplift their film with their acts and if they do that under an accomplished director, there is no doubt that the film is under the Oscar radar.
Mudbound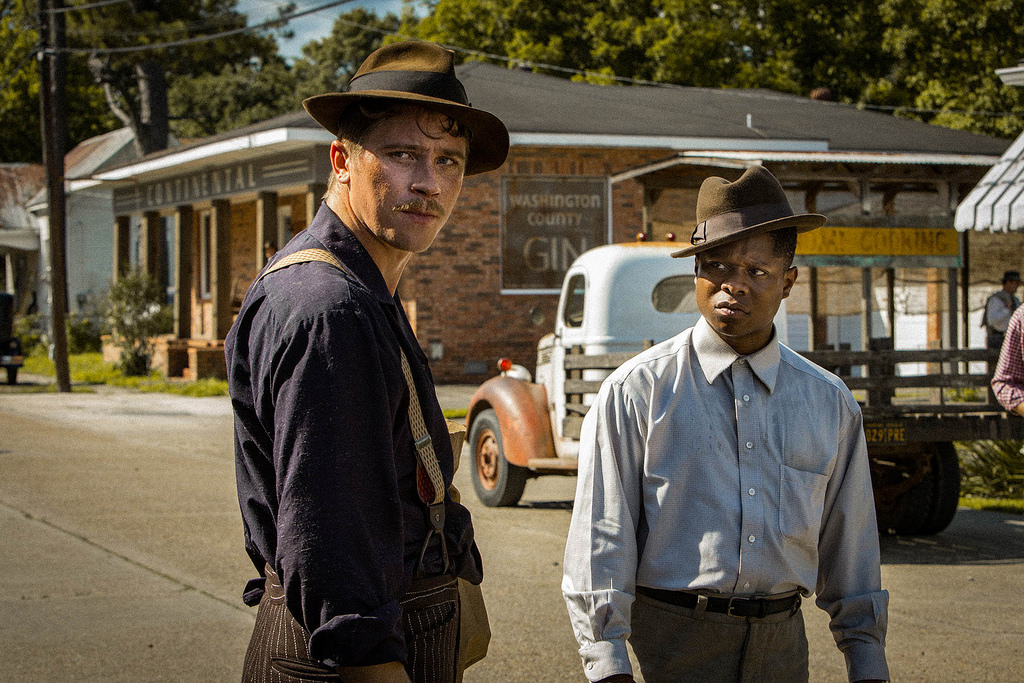 Period dramas and especially those revolving around issues like prejudice and racism have always been Oscar favorites. Dee Rees who directed the well-received LGBT drama 'Pariah', brings out her new film 'Mudbound' this year which premiered at the Sundance Festival to universal acclaim with many praising its plot and performances. The film narrates the stories of two men who return home after war, only to deal with racism and the harsh life that comes with it.
Three Billboards Outside Ebbing, Missouri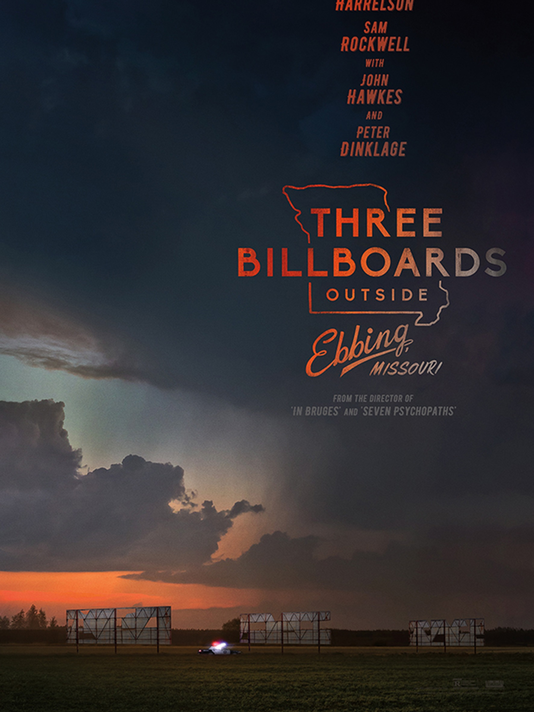 Frances McDormand is no stranger to the Oscars. Her performance in the crime drama 'Fargo' is widely considered by many to be one of the best performances of all time. The actress again returns in this black comedy, with many hailing this as her best work since 'Fargo'. Emma Simmonds of the The List writes about her,
"It's all about McDormand – truly a performer you can build a whole film around, and one who can whisk a scene away from even her most seasoned peers."
Many critics are considering this film to be a strong contender this year and its powerful ending is already creating much hype.
The Florida Project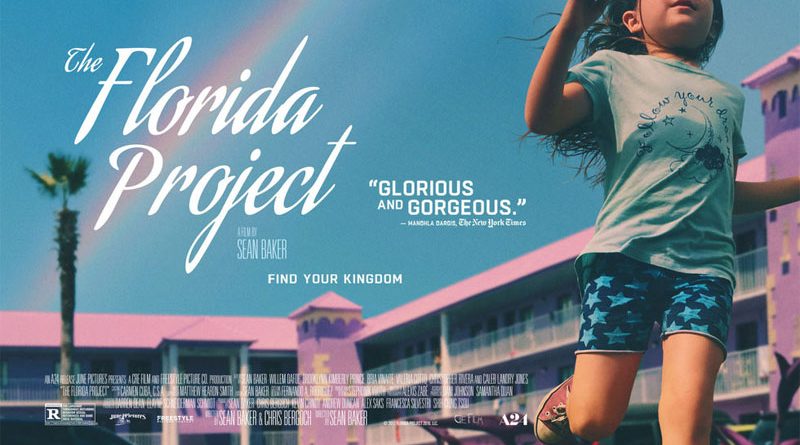 Enjoying a mind-blowing 96% at the Rotten Tomatoes, this indie-drama about a young girl staying at an extended stay motel with her mother has touched many hearts already for its humane portrayal and the thin line between dreams and reality. Acclaimed actor William Dafoe stars in this heart-rendering film along with a new cast including Brooklynn Kimberly Prince, Bria Vinaite among others. The last time we saw an indie drama about a mother-child relationship resulted in four Oscar nominations for the 'Room', maybe this time 'The Florida Project' might end up taking some of them.
Call Me By Your Name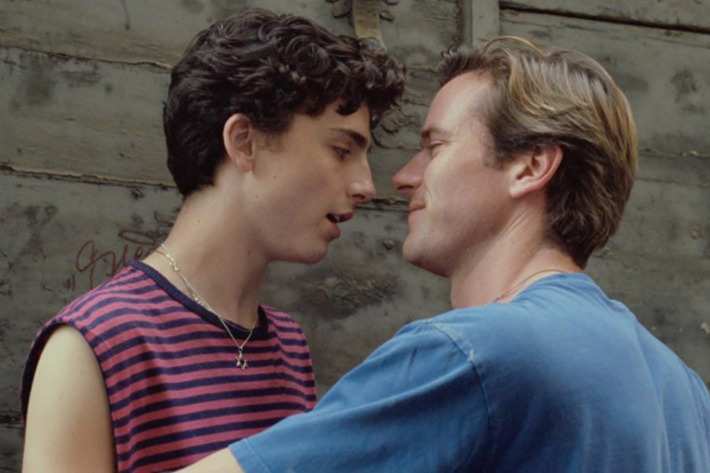 In the recent years the LGBT community have finally found their way into enthralling filmmaking. The filmmakers are bringing out the anguish, beauty, lust and pain of same-sex relationships like never before. Last year 'Moonlight' a film chronicling the story of a man and his conflict with his sexual orientation went to win the Best Picture award among other accolades. This year's 'Call Me By Your Name' also has much hype surrounding it- a film that explores the relationship between a 17 year old teenager and an older man. Critics have described it as 'Unforgettable' and 'Emotionally Devastating', praising its two leads and its vivid indie style film making.