'Fearless', 'bold' and 'righteous' are just few of the infinite adjectives that were used to describe the editor of  'Lankesh Patrike', Gauri Lankesh. Her murder on 5th September enraged the entire nation with many journalists and critics taking it to the social media and newspapers, questioning the right to freedom of speech in a democratic nation. Her courage in speaking for the oppressed, fighting for the rights of the LGBT community and strongly criticizing  the tyranny really makes her a role model in the field of courage journalism. She might be gone, but her deeds will really keep her alive in the entire nation. Honoring her, we take a look at five Bollywood films about courage journalism which dared to unmask the hideous world of corruption and power.
No One Killed Jessica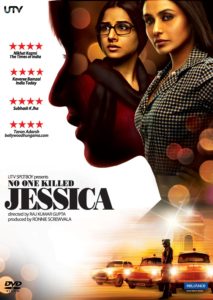 Inspired by the harrowing murder of Jessica Lal in 1999, this Raj Kumar Gupta directed thriller is a riveting take on the prevalent corruption and misuse of political power. Rani Mukerji plays a fictional reporter Meera Gaity who along with Jessica Lal's sister Sabrina (portrayed by an outstanding Vidya Balan) bring down the murderer of Jessica, the son of an affluent minister. Emotional yet equally powerful No One Killed Jessica is a brilliant example of the  power of media and an individual to bring down a corrupt system.
Page 3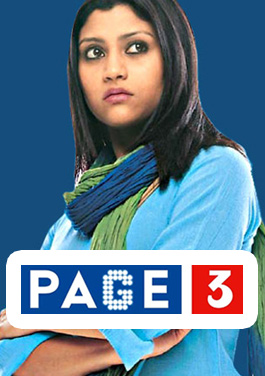 Winner of three National Awards, this Madhur Bhandarkar directed gem revolves around a Page 3 Journalist Madhavi Sharma (Konkona Sen Sharma) who uncovers the glamorous yet dirty world of B-town and the corruption in media industry. Led by compelling performances from its talented cast, Page 3  is the first Indian film to really showcase the working of the media industry and the ultimate suppression of truth by corruption.
Satyagraha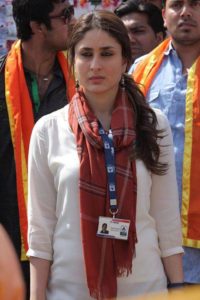 Prakash Jha is not a new name when it comes to deliver solid socio-political dramas. 'Satyagraha'- his political piece on uprooting corruption was a powerful attempt which appealed to all ages. And  a cast like Manoj Bajpai, Kareena Kapoor, Arjun Rampal, Amrita Rao, Ajay Devgn and the legendary Amitabh Bachchan, only acts like a cherry on the top of the cake. Kapoor plays a news reporter Yasmin Ahmad who joins the anti-corruption movement against a minister accused of demagoguery. The end result- a hair raising film about raising your voice against injustice.
Aligarh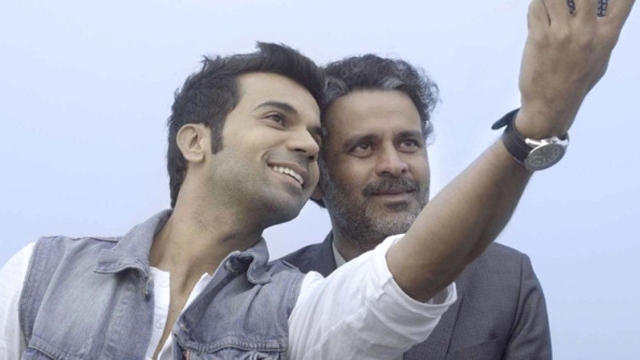 How often do we see a film on the LGBT community handled so effectively! Hansal Mehta beautifully paints 'Aligarh', a film inspired by the true story of Ramchandra Siras who was expelled from Aligarh Muslim University on the account of his homosexuality. Manoj Bajpai portrays Siras in an Oscar worthy performance while Rajkumar Rao stars as Deepu Sebastian, the journalist who fought for the justice of Professor Siras. A film that shatters the prejudice on homosexuality, Hansal Mehta brings out a cinematic masterpiece.
Madras Cafe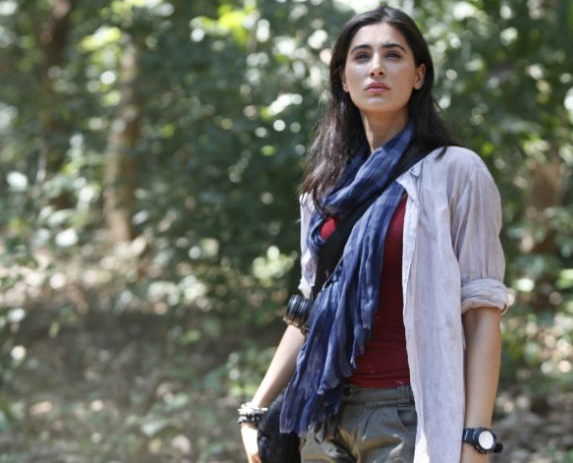 If you thought journalism was limited to exposing scams and corruption, see Nargis Fakhri in 'Madras Cafe'- an edge of a seat thriller revolving around the Sri Lankan civil war. Playing a war correspondent, Fakhri helps bring out a deadly conspiracy. The film salutes the spirit  of journalists who go to dangerous lengths to bring out the truth, risking their own lives.