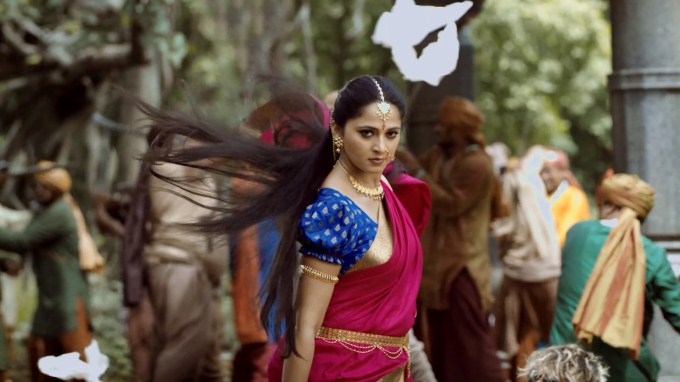 Baahubali(The One With Strong Arms), touted as India's most expensive film with an estimated budget of $40 million, showed some muscle at the box office, with local reports stating that the historical epic recorded the highest opening day take for an Indian film. Directed by acclaimed south Indian director S Rajamouli, Baahubali features superstars Prabhas, Rana Daggubati, Anushka Shetty and Tamannaah Bhatia. The film revolves around two warring brothers battling for control of an ancient Indian kingdom. It was released in the Telugu, Tamil, Malayalam and Hindi languages and was shot in Ramoji studios in Hyderabad.For two-and-a-half hours, "Baahubali" consistently delivers top-class entertainment and spectacle, which is not true of any movie to have come out of Bollywood in a long, long time. Rajamouli's scale and vision are as towering as the waterfall that forms a crucial part of the film's backdrop.
The use of computer-generated imagery to depict the tale of ancient kingdoms and bloody wars is great.
Shivudu lives at the foot of a massive waterfall that fascinates and frustrates him at the same time because he is never able to scale the slippery rocks or the mountain.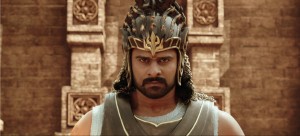 But when he eventually makes it to the top of the mountain, he discovers a kingdom in turmoil. Bhallaladeva , the despotic king of Mahishmati, has imprisoned Queen Devasena  for many years now. Shivudu, unaware of his connection to the kingdom, spends his days wooing Avanthika , one of the followers of the queen. But when he replaces her in a mission to rescue Devasena, his past unknowingly catches up with him.
In spite of intense visual effects, Rajamouli never lets the story slacken, revealing twist after twist right until the end. He uses every single cliché – song and dance, mother-son bond, good-versus-evil battle and sibling rivalry – but doesn't stereotype them.
The cast blends perfectly with the look of the film. Prabhas is the perfect male specimen, with rippling muscles and washboard abs, displaying charm and intensity with equal ease.
Daggubati looks menacing and Bhatia has more to do than just simper and smile, which is a big deal for a movie like this. In fact, the women in "Baahubali" are more than just decorative items, which is worth applauding, because it is easy to make it into a film about machismo.
The film, produced by Karan Johar and Anil Thadani, is an adrenaline rush, a spectacle of the kind we haven't seen from an Indian film-maker before and hopefully it is a sign of good things to come. Rajamouli ends the film with a cliffhanger so that you buy tickets to the sequel that comes out next year.
Also Read: India's Most Awaited and Expensive Movie: Baahubali