Summers can be too much to take sometimes, not every one of us is going to rave parties and dine-outs! Here are a dozen movies that will instantly make you feel-good.  So, usher into a new wave of these flicks and distract yourself from the daily ordeals.
Ratatouille (2007)
Storyline- It's the story of a rat wanting to become a chef, and buddies up with a garbage boy in order to fulfil both of their dreams! This is the cutest story ever; trust me, even if you don't usually like anime, you'll love this movie.
It'll make you feel better because the way both of them deal with everything and reach the top, you'll know nothing is impossible to do!

Finding Nemo (2003)
Storyline- You might think of me as an anime-freak but no, these two movies are the only exceptions, although, with Kung Fu Panda. Clownfish Martin travels across the sea to find his lost son Nemo.
It'll make you feel better because you'll realise there is always someone out there looking for you!
Silver Linings Playbook (2012)
Storyline- Life doesn't always go according to plan, face it like Pat does. He meets a mysterious girl with problems of her own, things get complicated. Jennifer Lawrence alone can make you feel better; watch her in any movie, interview, award show, she always is the kinkiest.
It'll make you feel better because this unique drama + comedy will let you'll know how to choose love and let the good ones in. This movie is the warmest movie of recent times and will take you out of those days when you feel nothing around is good.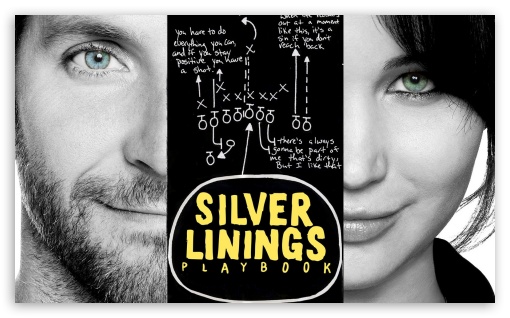 Breakfast at Tiffany's (1961)
Storyline- A struggling writer becomes enchanted with his neighbour: an independent young woman who strives to be a high-climbing socialite with a pen chance for high-fashion and wild parties. It'll make you feel better because you get swept into the movie and end up realising that that's the kind of love and life you deserve & it's worth the wait. And also that, things become better with little bit of shopping for yourself.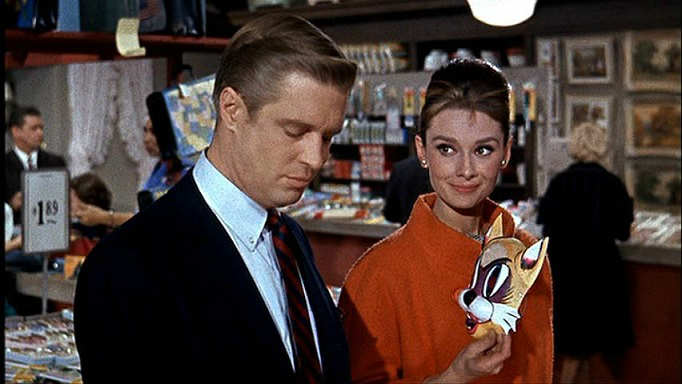 High Fidelity (2000)
Storyline- High Fidelity follows the 'mid-life' crisis of Rob, a thirty-something record-store owner who sells music the old-fashioned way – on vinyl and faces some indubitable facts whilegrowing up.
It'll make you feel better because it makes you want to be a better person; if not, well you're dead inside! I assure you that you'll cringe in recognition while watching this.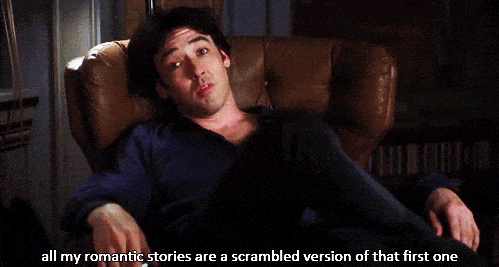 The Perks of being a Wallflower (2012)
Storyline- It is a moving tale of love, loss, fear and hope-and the unforgettable friends that help us through life. The introvert freshman is taken under the wings of two seniors, Sam and Patrick, who welcome him to the real world.
It'll make you feel better because by the end, you'll feel like calling everyone up and telling them how much you love them. It's very nostalgic and sweet.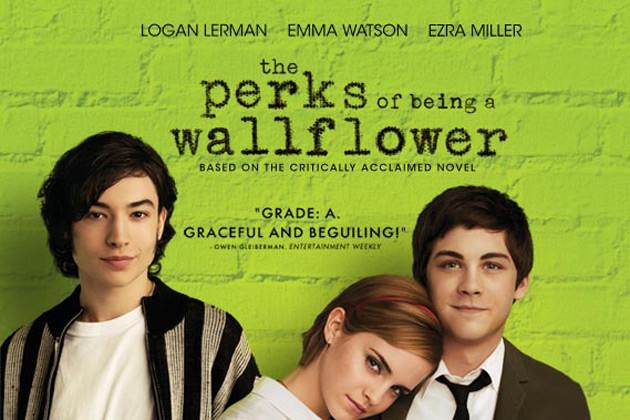 Her (2013)
Most of us connect with this amazing masterpiece, because it's a rather odd love story. The protagonist, Theodore falls in love with a highly developed Operating System, Samantha- voiced by Scarlett Johansson.
It'll make you feel better because it's wonderful the way they try to tell us where the human race is headed, into dating technology someday, that is! You can revisit this movie as many number of times to feel good.

Eternal Sunshine of the Spotless Mind (2004)
Jim Carrey is informed that his ex-girlfriend Clementine (Kate Winslet) has had her memories of their relationship erased from her brain via an experimental procedure. He decides to have the same procedure done to him too.
It'll make you feel better because it's a very cleverly written script which gives you profound pleasure and will change your outlook towards relationships and heartaches.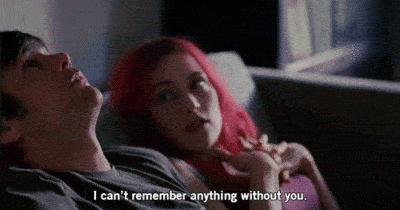 You've got mail (1998)
Storyline- The film is about a girl who own a small but lovely children's bookstore until a big chain of bookstores starts building one right across the street. They exchange mails when free, not knowing that they are talking to the other one only!
It'll make you feel better because it's very witty and will make you believe that the people who are destined to cross your paths will manage to do so.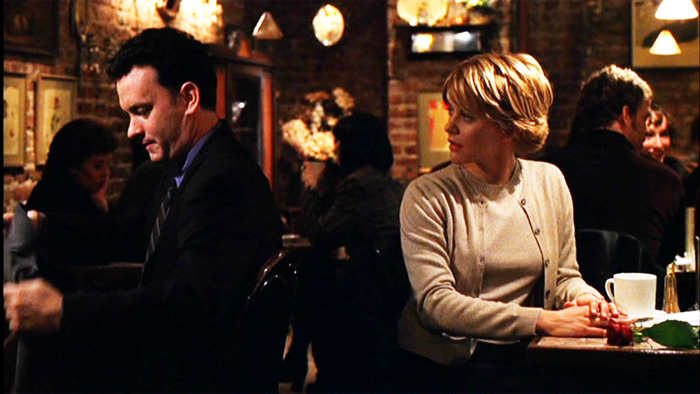 Legally Blonde (2001)
Storyline- Elle dates the cutest boy in school but Warner thinks she's too blonde. So to win him back, she gets into Harvard. But law school is a far cry from the comforts of her poolside and the mall.
It'll make you feel better because it's a fairy-tale piece of fluff and nevertheless, Witherspoon's funny performance will win you right from the start.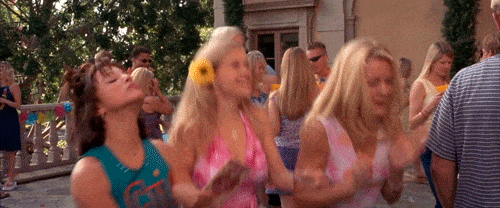 Rudy (1993)
Storyline- Rudy wants to be in Notre Dame University but his father works in a steel mill and can't afford to send his son there, all the while Rudy's grades and built are not especially impressive. This story is inspirational and you can't help but like it.
It'll make you feel better because this young man learns to let nothing stop him from realizing his ambitions and inspires you to battle against the odds.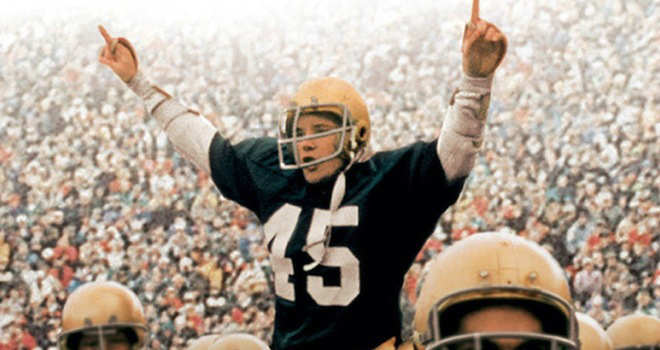 The Lion King (1994)
Storyline- Samba is visited by the spirit of his father, who instructs him to defeat the nefarious Scar and reclaim his rightful throne, while the future king searches for his identity.
It'll make you feel better because it's beautifully animated and aims at realism. The theme and moral of the story is complex and relatable to each and every human being. There is a big reason it's one of everyone's favorites.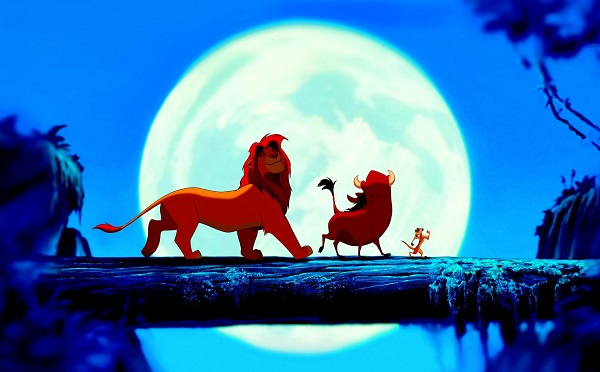 Do you have a movie to share. Let us know in comments.