Those hours that you spend on watching the shows, you teleport to another world. The world that is far away from reality. You end up forgetting all the fights you had with your friend, your recent break up, your latest scolding or perhaps, the huge bundle of work that that needs your attention right away. You're able to laugh along or bite your nails in suspense. The comedy sitcoms are the best source of relief and the suspense thrillers ensure you don't get any sleep all night! But when those seasons come to an end, there is an emptiness, a void. This void can be filled by only another season that might be better or worse. But at least at one point of time you would have wondered what if I had friends like Joey and Chandler, or a husband like Walter White or a chiller mother like Sofia of Modern Family. Here are some characters that have some natural ideal characteristics!
Good looks 
When it comes to looks, there can't be anyone better than the two hotties of Grey's Anatomy, Derek Shepherd and Mark Sloan. These characters make you wonder do packages like this even exist in real life? They have rightly gained the title of McDreamy and McSteamy respectively. No doubt Avery and Alex have breath taking looks but they definitely don't match up to the world known brain surgeon and plastic surgeon. The interns would always remain a step behind the bosses.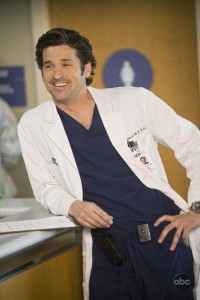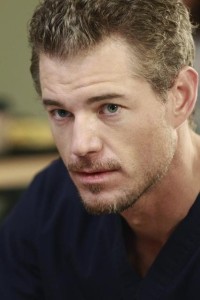 Interesting Read: Does Grey's Anatomy Have a Future ?
Brotherhood
You don't need a brother who is good looking but you need a brother who cares about you. The one who would go to any limit to protect you from the  bad guys. Thus, who could be a better brother than Michael Scofield from Prison Break who sacrifices his future to save his brother. Not only his sibling love but his intellectual capabilities need to be applauded. He manages to save his innocent older brother Lincoln Burrows from the electric chair sacrificing his life even though they both have stayed apart in different foster homes during their childhood. It is the strong brotherhood that ultimately wins.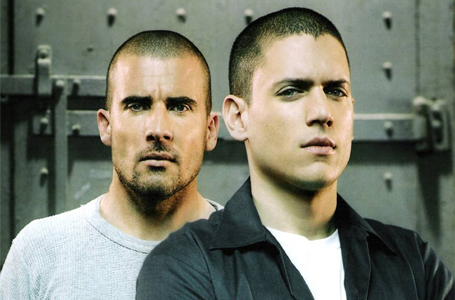 Sense of Humour
"I'm gonna get all uncomfortable and make some stupid joke" If you recognize this quote, you would agree no one matches the sarcastic comments of Chandler Bing. You might not fall for his looks or style but you would definitely fall for his sense of humour. Chandler is one of the sweetest boyfriend and the relationship between him and Monica is idealistic and his sense of humour has a huge role to play in that strong bond. No matter how serious the scene is, leave it to Chandler to erase the tension from all around.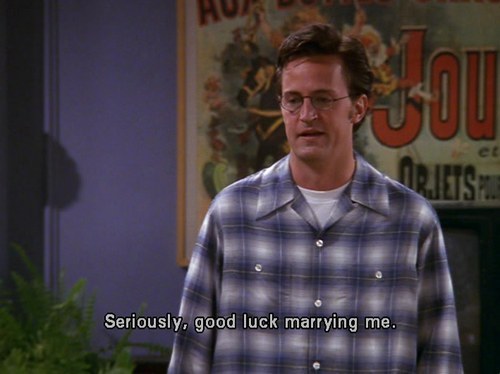 The Ideal Bestfriend
Nick! Nick! Nick! Nick Miller from New Girl might have the most out-of-the box excuses for being lazy but his inspirational advice do end up moving you. He might not know the meaning of getting someone a cookie ("gave me cookie, get you cookie"), he might be the guy who doesn't finish anything, the one who panic moonwalks and the one who everyone worries about cause he is most likely not to make it but there are moments when Nick Miller is the smartest guy I know. He is the friend who would do anything to see a smile on his best friend's face, who would miss Christmas with his family to make sure you aren't alone, who would not judge you at any moment and also who seems to be the best advice giver ever "Life sucks and then it gets better and then it sucks again"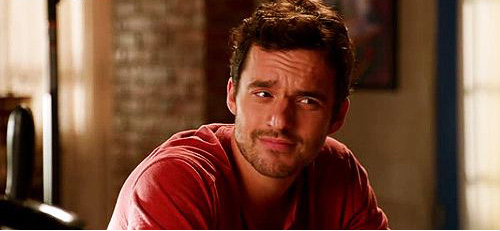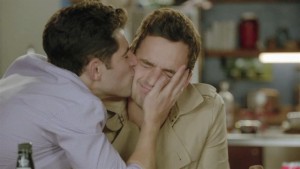 Flawless Beauty
Almost all the female protagonist are beautiful but the most beautiful has to be the Khaleesi. Daenerys Targaryen from Game of Thrones is one the most powerful and flawless character. Her strong character, her urge to get her rightful throne, her unforgettable warning to those who defy her. Her beauty strikes you when she walks out of the fire with three newborn dragons around her. That scene imprints your mind forever and during the rest of the seasons she adds to the awe-ful collection of hers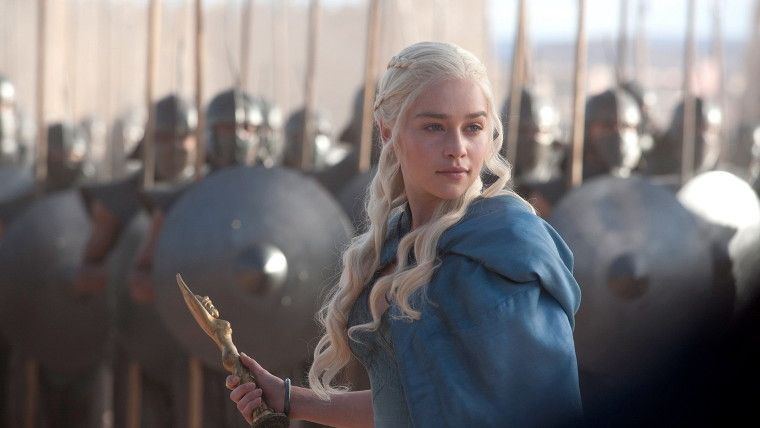 Intellectual
Last but not the least, when it comes to intellectual, no one outsmarts the genius Sherlock Holmes, the "high-functioning socio-path". His background remains unknown but his present scenario manages to seek all your attention. His memory, wittiness and his quick speech will definitely get you SHER-Locked. And if that doesn't work there are always his blue eyes and his smile to melt you and his anti-social attitude that would definitely capture your attention.
Interesting Read: Why You Need To Get Sherlock'd