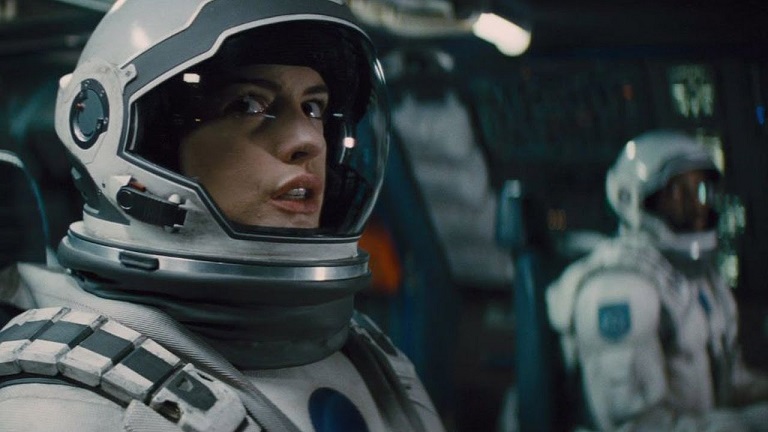 This year has had a slate of great movies-The Lego Movie, Enemy, Locke, X Men: Days Of Future Past, Captain America-The Winter Soldier just to name a few. But there are still loads of releases we are waiting for before the year ends. These are the top movies that come to my mind instantly:
Interstellar: Directed by Christopher Nolan, the movie has a great cast, led by Best Actor Oscar winner Matthew McConaughey. It is Nolan's second Sci-Fi film after the brilliant Inception, and not much is known about the movie. The trailer of the movie suggests that Earth has run out of food, and so it is possible that the movie will centre around humans being transported to another planets. The fact that it is directed by Nolan is reason enough to watch the movie.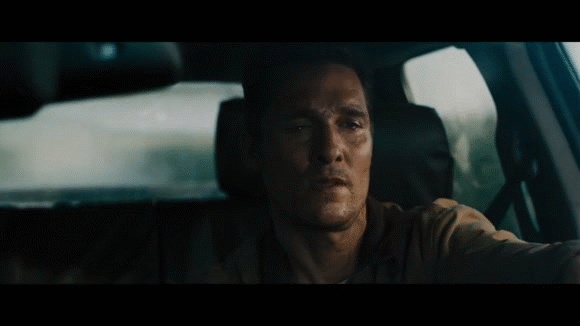 22 Jump Street: Channing Tatum and Jonah Hill are back in a sequel to the surprise hit "21 Jump Street". Although India is yet to see the release of the movie, it has already released in US and has been greatly appreciated. The movie is self aware, and often pokes fun of the fact that sequels are pointless. All the critics have admitted that even though the general premise and feel of the movie is the same, it still is a fun ride.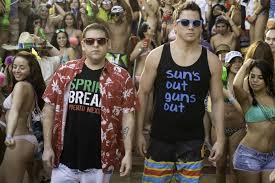 The Expendables 3: Apart from the cast from the first two movies, the crew has added Mel Gibson, Harrison Ford and Antonia Banderas among quite a few others. Gibson is the enemy this time, and is sure does feel good to see Gibson in an action movie. Hopefully this movie will improve upon the second one which was quite enjoyable. The cast alone demands a watch.
Guardians Of The Galaxy: This could be the game changer. Based on the Marvel comics, which many are not familiar with, the trailers of this movie suggest a really fun time, with a well rounded cast including Chris Pratt, Zoe Saldana, and the voices of Bradley Cooper and Vin Diesel. The reason why most are looking forward to this one is that they know more or less nothing about the movie, and so it could possibly be the most surprising movie of the year.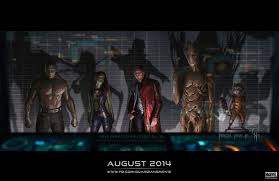 Horrible Bosses 2: Although only a teaser trailer is out, it has convinced me that this movie could be a lot of fun. The first movie sure as hell was-who wouldn't like a premise where three friends hate their bosses and plot to do something about it. And seeing all the characters back-Kevin Spacey, Charlie Day, Jason Sudeikis, Jason Bateman and Jamie Foxx-with the addition of Christoph Waltz and Chris Pine just seems perfect for a second outing.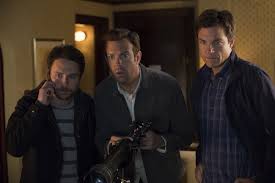 Gone Girl: Directed by David Fincher and starring Ben Affleck, Rosamund Pike and Neil Patrick Harris among others, Gone Girl is a mystery where Nick Dunne reports to the police that his wife has gone missing. Soon enough Nick's behavior makes everyone suspect if he has killed his wife. We all know Fincher creates a perfect atmosphere for mystery movies(Zodiac, The Girl With The Dragon Tattoo, Seven). And the trailers for this movie suggest that this could possibly be one of his best.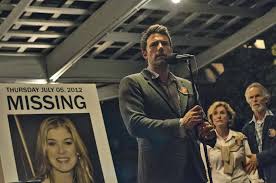 Exodus: Directed By Ridley Scott, Exodus stars Christian Bale as Moses as he fights against the Egyptian leader Moses, played by Joel Edgerton. Scott had done a good job with Gladiator, which fits into the same reign as this movie. But his last movie has been given the thumbs down by almost all critics. Can he prove his worth again?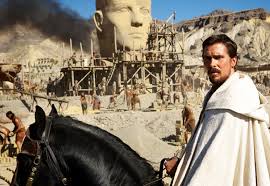 The Interview: James Franco and Seth Rogen run a popular celerity tabloid TV show. Soon they land an interview with Kim Jong Un, the North Korean dictator. However, the CIA recruit both of them to assassinate Kim Jong Un. This movie has gained a lot of controversy lately, and that controversy itself would take the space of this whole article. It surely is amazing how a movie could make so many things happen. With all the hype and political tension due to this movie, it remains to be seen if it does release in a theater near us.
It is obvious that none of the above movies are Oscar fare or are movies which will be milestones in the future. These are movies, which in my honorable opinion, will be definite crowd pleasers, let alone the fact that you are a casual movie watcher, or a hardcore film geek.