Bollywood never fails to tickle our funny bone; comedy is one of the successful genres of Bollywood. Though making people laugh is the most difficult job yet our Hindi cinema seems to accomplish that so easily like it's a cake walk. Decades have passed, but we haven't gone down our marks. Though there are not great comedians now yet every Bollywood movie is filled with the tinge of comedy!
Here are top ten Bollywood comedy movies which are still as laughable as they were when they were released.
Andaz Apna Apna
The rib-tickling performance by Paresh Rawal, Salman Khan and Aamir Khan is still afresh in our minds till date, in this hilarious comedy movie Andaz Apna Apna. Though the movie was declared flop, but somehow it gained popularity after the release of the DVD

Chachi 420
What can be funnier that your nanny can do anything like a stunt man. Chachi 420 is the story of a family where the man disguises himself as a nanny and works in his former wife's home to stay close to his kids

Baadshah
An entertainer with package of romance, action and mystery, where the tint of comics is filled by Baadshah's gang which is full of clowns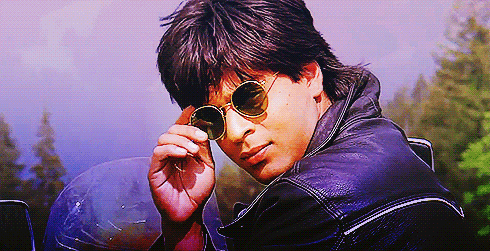 Hera Pheri
"Utha le re baba, utha le… mereko nahin re, in dono ko utha le"
The snarky quips of Baburao are still stuck in our head even after 15 years of release of the movie; this is the kind of movie that always cheers you up, if you are in a foul mood!
Munna Bhai
Who doesn't remember Munna Bhai and Circuit? This movie had a wacko theme along with a sweet message that "Love can overcome all the sorrows", Where even being a part of gang members, Munna and Circuit have shown that love can solve all problems

Jab We Met
We learnt quite a lot of things from this romedy, the couple meets in a train and the story starts a normal lovey-dovey love story with a package full of laughter.

Golmaal
Every character in the movie plays some sort of comical role, instead non-central characters are more entertaining

Welcome
Welcome is the comical ride of a lover when he finds out that the girl he loves is belongs to a gangster family!

Partner
A boring CA and a hot boss, but the boy is shy? So who will be the cupid huh? Obviously the love guru! Ohh hoo, embroiled in controversies, with the snicker full twists.

3 Idiots
3 Idiots is wholesome comedy and an inspirational movie. It's a Tale of three engineering students. Isn't Chatur's speech is the worst and funniest teacher's days' speech ever heard! The Dialogue "All is well" is still embarked on our minds.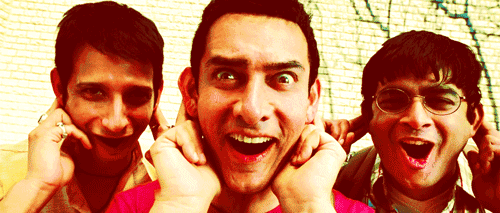 These are comedy legends of Bollywood that can never get over with because of their humorous script!