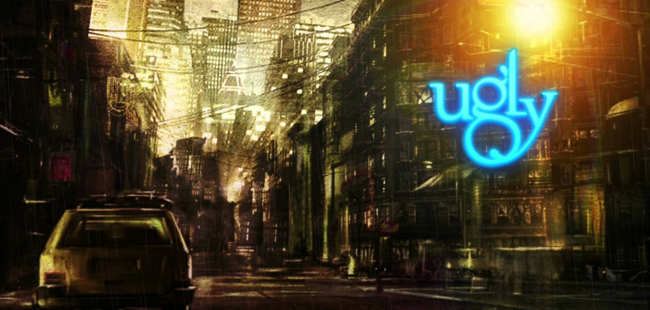 Director : Anurag Kashyap
Star Cast : Ronit Roy, Rahul Bhat, Tejaswini Kolhapure, Vineet Singh, Girish Kulkarni, Siddhanth Kapoor, Surveen Chawla, Vipin Sharma
Ugly directed by mastermind Anurag Kashyap, produced by Phantom Films, distributed by DAR Motion Pictures is a noir, drama, thriller film. The movie was screened at the Cannes Film Festival 2013 (Directors' Fortnight). The film's release was delayed as The Indian Censor Board wanted "Smoking is Injurious to Health" sign in the lower right end of the screen but Anurag refused to do the same as he believed that it is the Health Ministry's duty to minimize the use of tobacco and he feels it is unfair to use films as a medium to promote No Smoking.
The film is honest to its title – UGLY. The movie not only depicts the unusual nature of human beings but truly exposes the evil side in them. Kashyap is one of the very few directors who can construct the plot in such a way which makes the viewer impatient.
Kali, a small girl is kidnapped from her biological father's car in a busy street. After her kidnapping, follows a string of events evolving out of greed and lust. In the next scene, the girl's biological father Rahul (Rahul Bhat) and his close friend Chaitanya (Vineet Singh) enter the police station to file a missing report. The inspector present there on duty (portrayed by fantabulous Marathi actor Girish Kulkarni) seems to be more interested on how a picture flashes on screen while incoming a phone call. The two helpless men patiently show him the whole process. This kind of irrelevant content in such a relevant scene also makes the audience impatient along with the main characters and that's the brilliant quality of film making which Arurag can showcase.
Set in Mumbai, the story basically shows the attitude of a set of people after Kali is lost. After the disappearance and the police station scene, the cops actually get to know that the lost girl is police chief Shoumik Bose's (Ronit Roy) step daughter too. Shoumik uses the opportunity to its fullest and beats the hell out of Rahul just to take his revenge. Kali's mother, Shalini (Tejaswini Kolhapure) is a dejected drunkard who always holds a glass of whiskey in her hand. A flashback in their life shows us that Shalini was an attractive woman who had two opnions, handsome Rahul and nerd Shoumik and she chose Rahul an aspiring actor. After their marriage and Kali's birth, Rahul failed to bag a lead role and Shalini failed to hold their marriage. When she was all torn up, Shoumik entered her life once again.
Every grey shaded character in the film does total justice to their roles. Shoumik who is a chauvinist and a ruthless cop is determined to find his daughter. Rahul who is a caring father is takes the matter in his own hands, but he is manipulated by his friend Chaitanya. Chaitanya on the other hand is a casting director who is under a huge debt. Shailini who plays a concerned mother, changes her priority to get out of her frustrated life. Siddhant (Siddhanth Kapoor) is Shalini,s brother and wants to make some extra money does a wonderful job in the movie. Do not miss out his steamy dance sequence where he dances madly. Surveen Chawla plays another bold role of an item girl who is not satisfied from her husband and leaves him to start a new life. Also do not miss out the mockery on item songs.
The movie consists of an ultimate climax which will make you think. It is not a regular entertainer where you will see cars flying and the hero's victory in the end. If you are ready for something meaningful and impactful, go for Ugly.