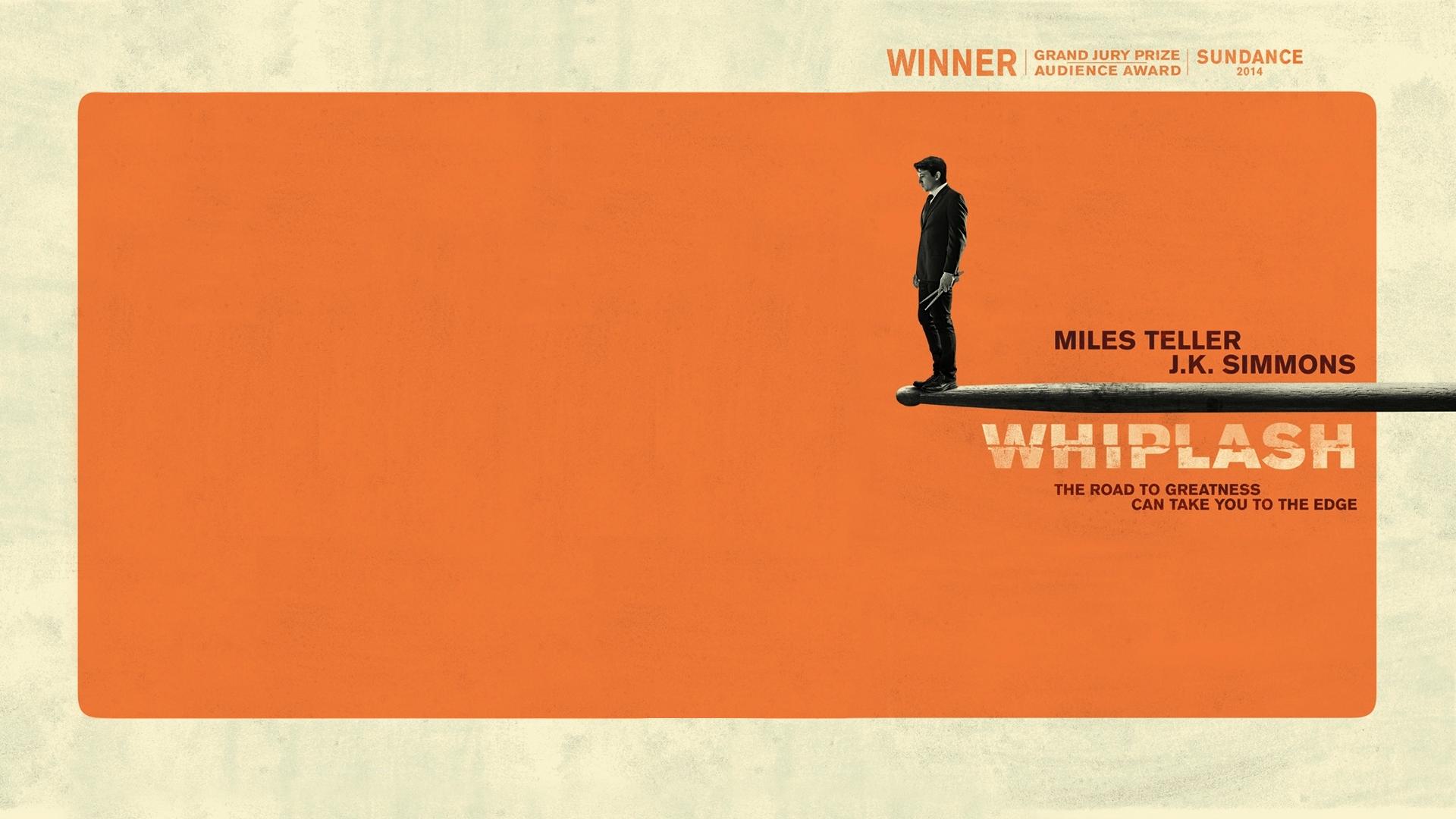 Intense. Whiplash is 1 hour 47 minutes of mind-numbing intensity with the last 20 minutes being the most edge of the seat, nail biting, haunting, standing ovation giving, minutes to be ever put on screen. It seriously is one of my favourite movies of the 2000's. With this article, I'll be trying to write whatever I noticed about the characters in Whiplash and how it is such a dark film than people know it to be. (Not confident enough to title it "analysis" yet.)
I'll be focusing only on the two main characters for this article – Andrew Neiman, Miles Teller and Terence Fletcher, J.K. Simmons. Andrew being totally focused and passionate about becoming a Jazz artist and Fletcher trying to find his next, Charlie Parker with his unorthodox methods.
Whiplash is about two human beings going to the absolute extreme to get what they want. Neiman believes and at one point says to his family –
"I'd rather die drunk, broke at 34 and have people talk about me than live to be rich and sober at 90 and nobody remember who I was."
which sounds like a very inspirational quote and people with certain beliefs will definitely agree to it. But,
In my opinion and from what I got after watching it, there is a lot of emotional abuse in the story. Both Neiman and Fletcher believe that going to the absolute and pain causing extreme is the way to get better. Neiman certainly admires Fletcher from the start, he wants to be like his idols and he sees how only Fletcher can get him there. On the opposite end though, the movie makes us think that Fletcher is this conductor who wants to help his students, he sure has his unusual and over the top methods but he's just using them to find his own Charlie Parker.
I think Fletcher is just a jazz enthusiast who knows how to play an instrument and now is on a quest to find his Charlie Parker. He is blinded by the Jo Jones throwing a cymbal at Charlie Parker story. This can be confirmed by two things – First, how he changed the Sean Casey story. Second, how he deceitfully asks Neiman to be his drummer at the JVC fest just to get back at him and possibly kill his career as a Jazz artist. No commendable teacher would do anything like this to his students.
Neiman's character arc, and what most of us fail to notice here, is him going from feeling a sense of bliss from his drumming, looking forward towards his career and finally having a girlfriend to merely justifying at any cost to Fletcher that he is his Charlie Parker. The movie ends on this high note, we think – Yes! Neiman finally did it. Did he, though? He lost how he felt earlier while drumming, he broke up with his girlfriend, he even had a terrible car accident. He started to look more depressed, agitated, and sullen in the later half of the movie. The only force driving him now was proving to Fletcher that he is a great drummer. Is that really a "Win" for him ? No, it isn't.
Fletcher's attitude shifts a lot in the last 20 minutes of the movie. He goes from gloating about his revenge to Neiman to helping him during his drum solo and certainly feeling content about it. The attitude change, in my opinion, is because of the fact, that he finally recognizes his Charlie Parker in Neiman. He feels accomplished and maybe somewhat bitter for whatever he did to Neiman towards the end of the film.
We are even shown a single tear drop running down Fletcher's cheek for that moment. That is why he goes from, taking revenge to helping him during his drum solo. He was finally staring at his Charlie Parker or the Charlie Parker that could've been his.
On the surface, it looks like the movie comes to an end on a happy note, but it really isn't the case. Neiman will certainly be dealing with a lot of emotional damage for many years to come. The emotional distress caused by Fletcher will sit heavy on him. He'd have to balance his drumming, just for his passion and working hard, to get better. He'll have to figure out how to live the life he dreamt of, without being consumed by the compulsion of impressing Fletcher. He'll have to relearn how to get joy from his passion and not be haunted by it.